Coretta Scott King and Dr. Betty Shabazz: Betty and Coretta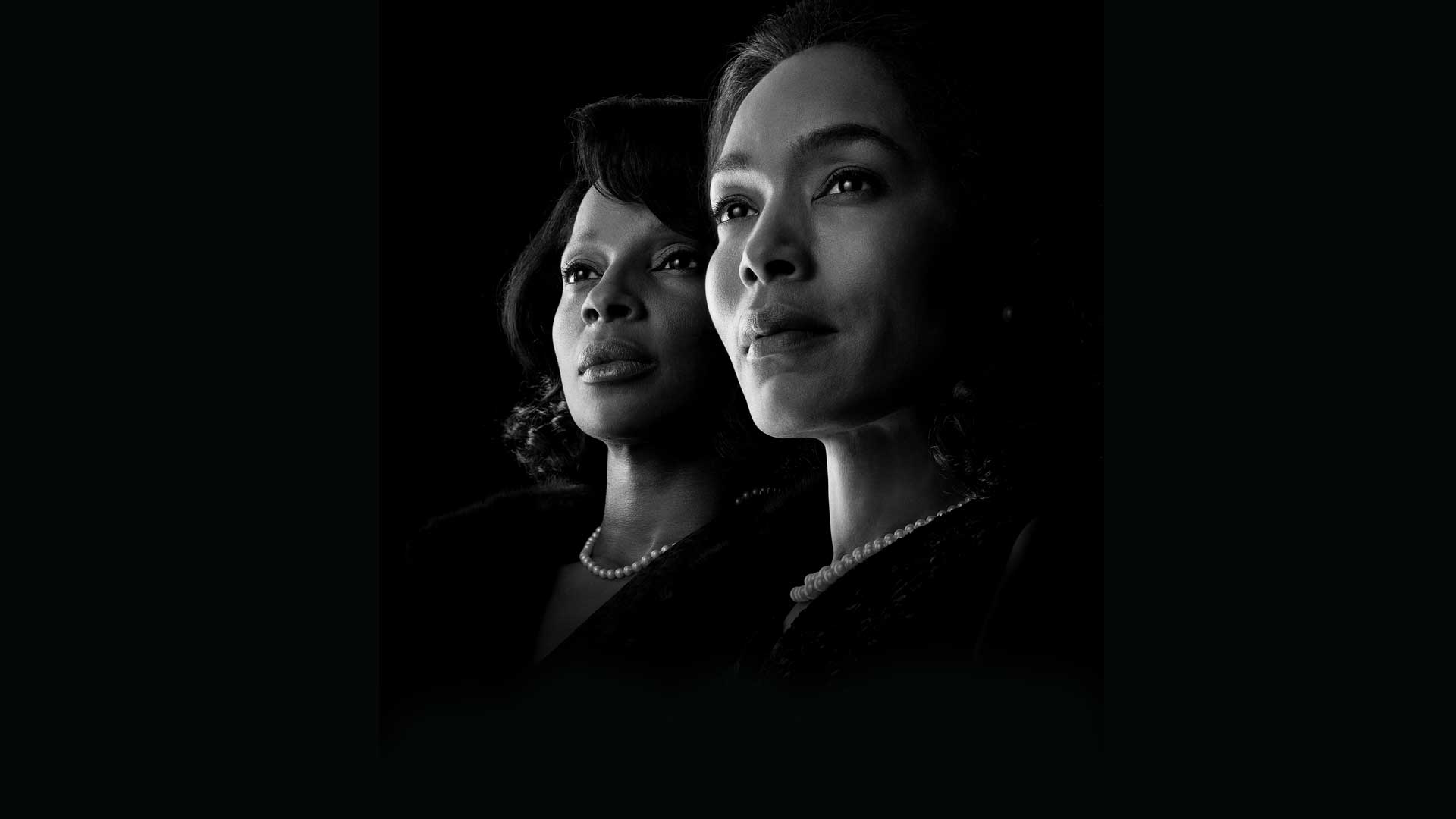 Coretta Scott King is often referred to as the woman "behind" the civil rights movement, but she was an integral part of it, even following her husband's assassination. After civil rights leader Martin Luther King, Jr. was killed on a hotel balcony in 1968, Coretta Scott King founded the Martin Luther King, Jr. Center for Nonviolent Social Change and successfully lobbied the federal government to establish her husband's birthday as a federal holiday.
After human rights activist and minister Malcolm X was killed in 1965, Dr. Betty Shabazz (born Betty Dean Sanders) continued her husband's legacy by raising their six daughters and becoming an educator and fundraiser. She received a doctoral degree in higher education administration and became an associate professor at Medgar Evers College, named in honor of the slain civil rights activist.
The 2013 Lifetime Movie Betty and Coretta follows Scott King and Dr. Shabazz as they traverse life as grieving widows who are suddenly tasked with being public figures and raising their children alone. The film reveals the unlikely, yet instrumental friendship between the two women whose husbands—due to conflicting political agendas—were never friends.
Coretta Scott King is played by Golden Globe Award winner and Academy Award nominee Angela Bassett; nine-time GRAMMY winning singer Mary J. Blige serves as executive producer and stars as Dr. Betty Shabazz.
Simone Biles: The Simone Biles Story: Courage to Soar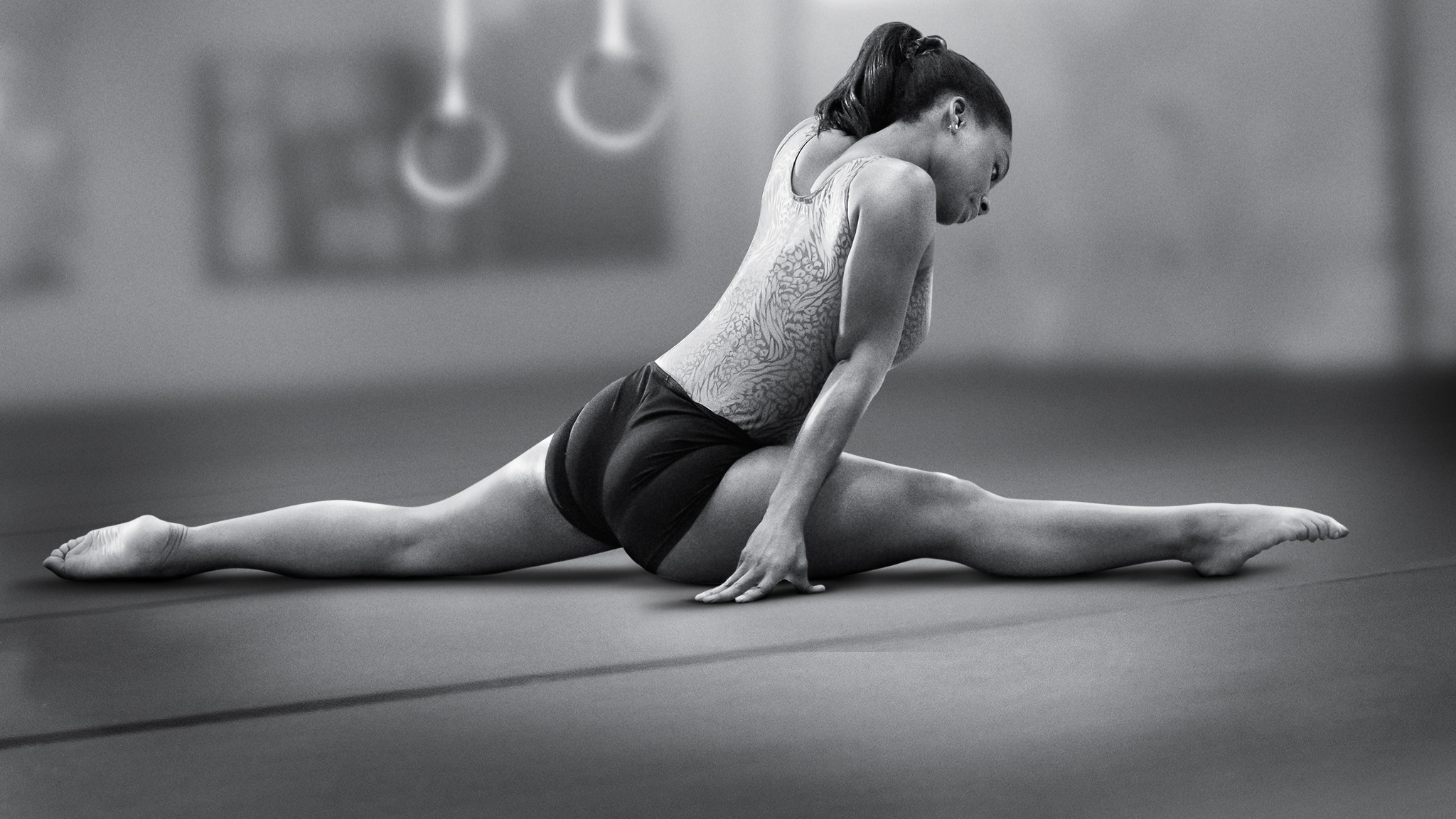 The 2018 Lifetime movie The Simone Biles Story: Courage to Soar, based on Simone Biles' 2016 book, Courage to Soar: A Body in Motion, A Life in Balance, depicts how the American gymnast's fairy tale career emerged amidst a difficult childhood.
Biles was born March 14, 1997 in Columbus, Ohio and spent part of her childhood in foster care before being adopted by her grandparents. The 4'8" dynamo became a household name during the 2016 Olympics in Rio de Janeiro, where she captured five Olympic medals (four gold and one bronze); led the U.S. women's gymnastics team, known as "The Final Five," to gold; and wowed a worldwide audience with her signature move, "the Biles" (a floor exercise involving a double flip, with a half twist where Biles lands facing forward).
Actress Jeanté Godlock, who plays Biles in the film, fangirls about portraying the gymnast's remarkable story in an interview with KTLA News: "The film is so much about support and family, sacrifice and resilience. A lot of times we see these iconic people, like Simone, and we see the end product, but we don't see what it was to get them there," Godlock shared. "This movie really showcases her journey."
Toni Braxton: Toni Braxton: Unbreak My Heart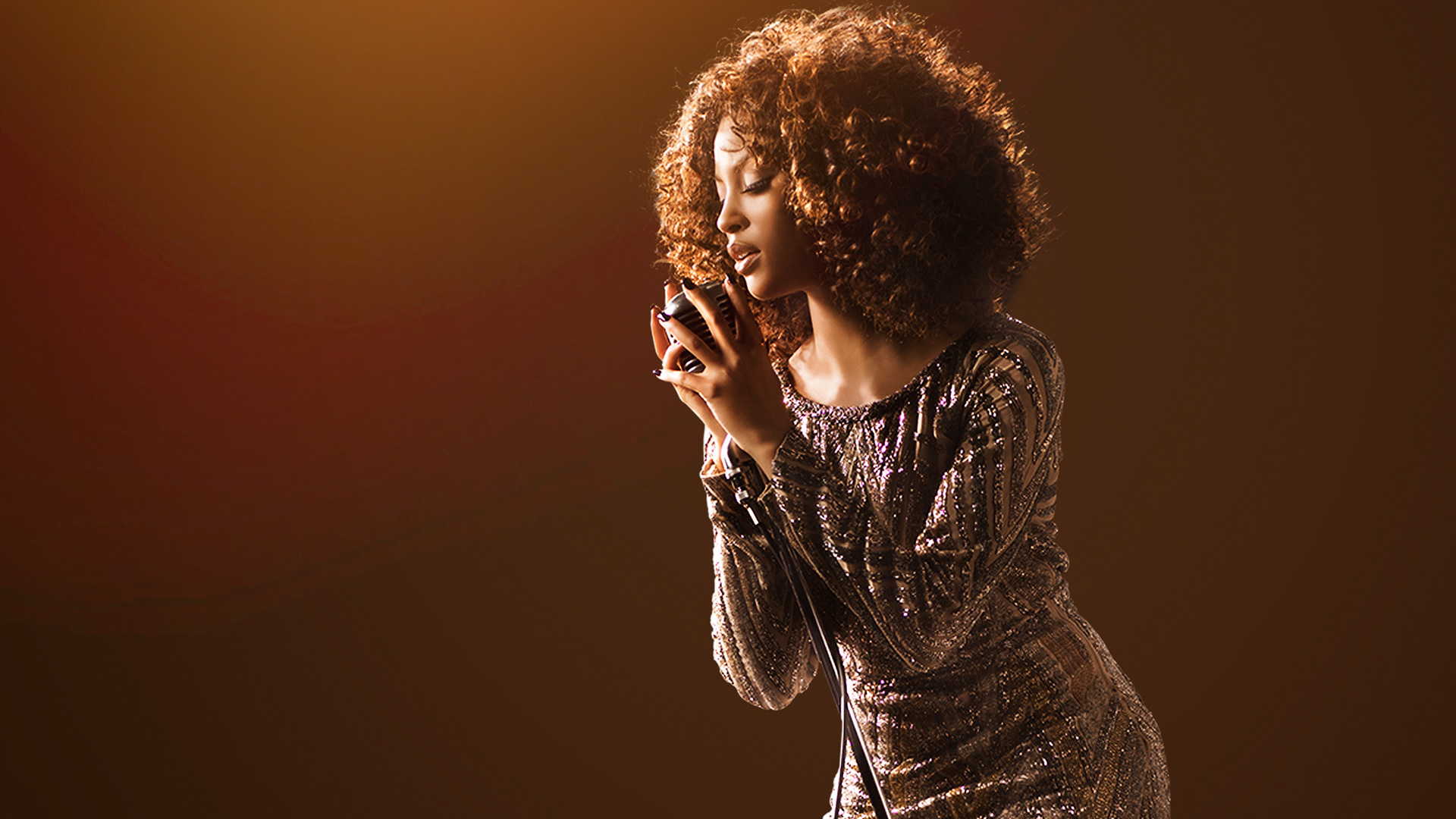 Toni Braxton's singing career skyrocketed immediately. Her debut album garnered two Grammy awards—Best New Artist and Best Female R&B Vocal Performance. Her second album, "Un-Break My Heart," received more accolades, including a Grammy for the title track, which stayed at No. 1 on the Billboard Hot 100 for 11 weeks.
In the ensuing years, Braxton's career continued to soar. She wrote Unbreak My Heart: A Memoir, executive produced her own biopic alongside Kenneth "Babyface" Edmonds; and even starred in a Lifetime movie, Faith Under Fire.
The 2016 Lifetime biopic Toni Braxton: Unbreak My Heart depicts Braxton's rise to fame, her battle with lupus, financial challenges and familial relationships. Lex Scott-Davis, who plays Braxton in the movie, says she relished every moment she spent with the star in preparation for the role. "[Braxton] probably caught me staring at her a few times because there were a lot of little things that I wanted to pick up for the role," Scott-Davis told The Baltimore Sun. "And I didn't want to be anywhere else. It didn't matter that the hours were long or that there were lines to learn. I was 110 percent into it."
The Clark Sisters: The Clark Sisters: First Ladies of Gospel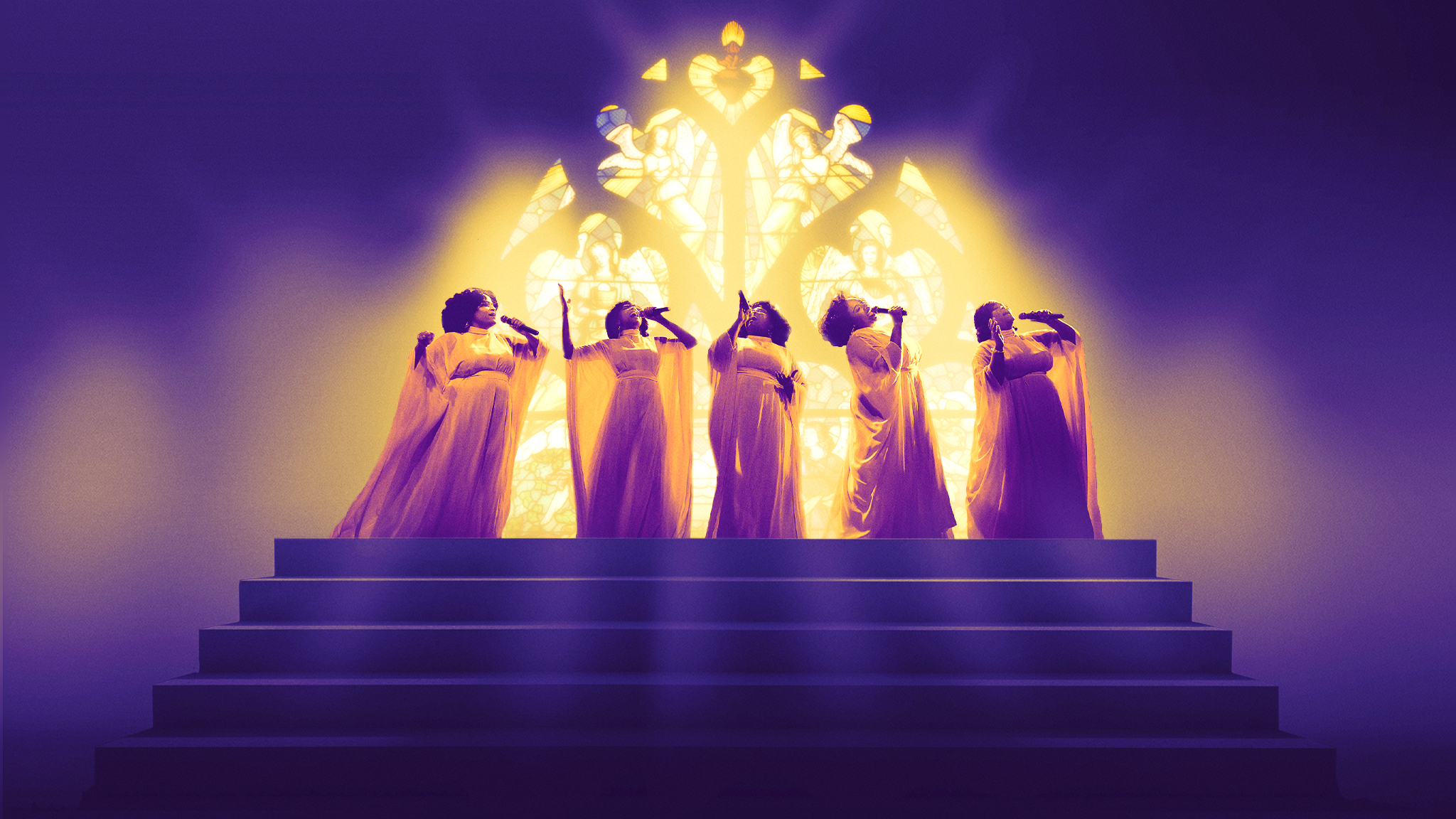 The five Clark Sisters—daughters of famed gospel musician and choir director Mattie Moss Clark—are gospel music legends. Compromised of Elbernita "Twinkie" Clark, Jacky Clark Chisholm, Denise "Niecy" Clark, Dorinda Clark-Lore and Karen Clark Sheard, the sisters' distinct voices, flawless harmonies and contemporary sound helped push gospel music into the mainstream. Throughout their multi-decade career, they produced 16 albums and won three Grammys and were established as the best-selling female gospel group of all time. The chart-topping group influenced many musicians, including the trio who produced the film, Queen Latifah, Mary J. Blige and Missy Elliott.
View an infographic of artists inspired by The Clark Sisters.
An opening scene of the 2020 Lifetime movie The Clark Sisters: First Ladies of Gospel shows Mattie Moss Clark (played by Aunjanue Ellis) having a dream where she hears a melody and beautiful harmonies. When she awakes, she drags her daughters out of bed to practice what she heard in the dream. Her daughters complain, but she insists. When they mess up, she chastises them. They are allowed to return to sleep only after they have perfected the arrangement.
In an interview with The Washington Post, Ellis said she reveled in playing such a demanding woman. "I love folks who make you uncomfortable. That's who Dr. Mattie was," she said. "She made people uncomfortable because she was pushing people to be better than they were."
The movie features dynamic vocal performances by Angela Birchett as Jacky Clark Chisholm; Raven Goodwin as Denise Clark Bradford; Christina Bell as Elbernita "Twinkie" Clark-Terrell; Sheléa Frazier as Dorinda Clark-Cole; and Kierra Sheard who plays her mother, Karen Clark Sheard.
Whitney Houston: Whitney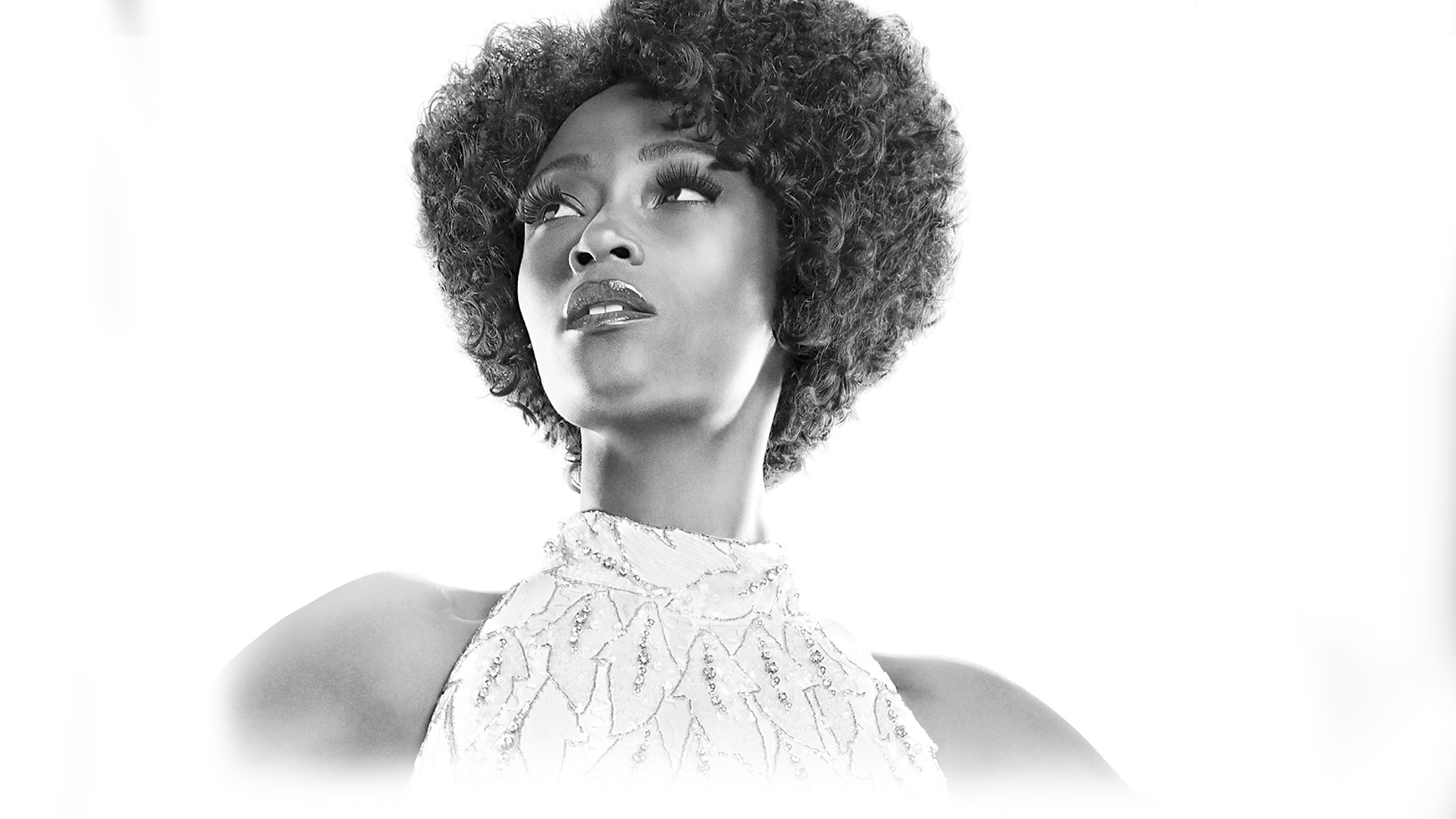 To many, Whitney Houston was known as "The Voice." The pop superstar's debut album set the record as the best-selling debut album by a solo artist. Containing "Greatest Love of All" and other hits, it sold more than 13 million copies in the United States alone. Her illustrious career secured a plethora of awards, including Grammys, American Music Awards and Billboard Music Awards. Houston eventually expanded her career to take on acting roles in popular films like The Bodyguard and Waiting to Exhale. Houston's rendition of Dolly Parton's "I Will Always Love You" on The Bodyguard soundtrack became the biggest selling single of all time by a female artist.
Directed by Golden Globe Winner Angela Bassett, Lifetime's Whitney captures the singer's unparalleled rise to stardom and her eventual professional and personal lows, including her drug use and marriage to singer Bobby Brown. Although the movie doesn't cover the star's death via accidental drowning, Bassett told USA Today Houston's death deeply affected her. "It was something very personal," she said. "It was almost impossible to articulate her death in the African-American community and the community at large — her beauty, her talent, her spirit. We were in love with her."
Actor Yaya DaCosta—who, like Houston, was formerly a model—relied on her modeling training to embody Houston in the film. "When [Whitney] was singing, there were specific things where she would pat her hips and hold the mic a certain way," DaCosta told People magazine. "Her fingers had a lot of life in them. They would kind of flicker. She was like a hummingbird."
Wanda Durant: The Real MVP: The Wanda Durant Story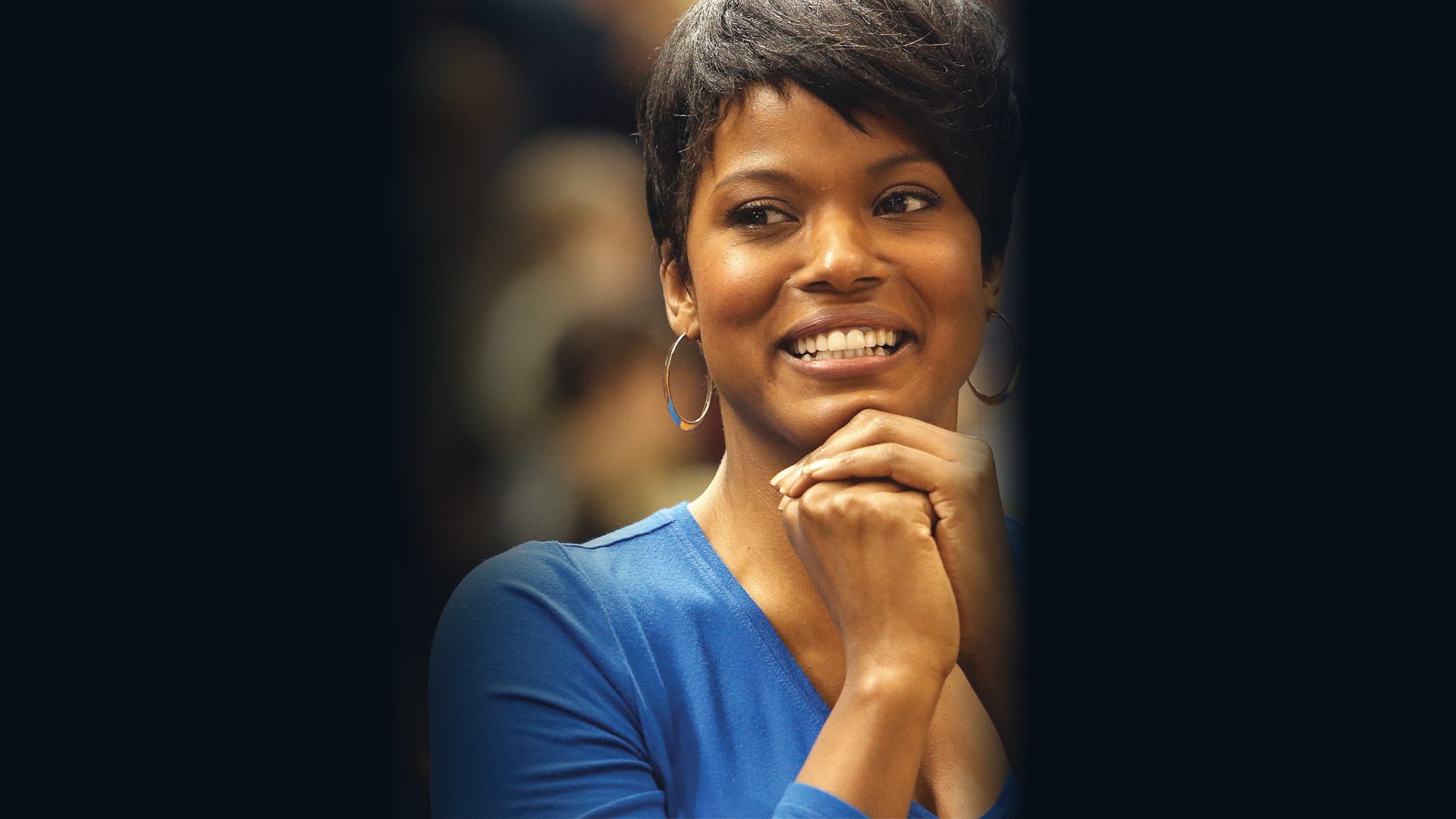 Wanda Durant, also known as "Mama Durant," was thrust into the national spotlight when her son, NBA player Kevin Durant, received the 2014 NBA MVP award after a glowing season with the Oklahoma City Thunder.
At the end of his acceptance speech, a teary-eyed Durant looked at his mother and said: "You made me believe. You kept us off the street. You put clothes on our backs, food on the table. When you didn't eat, you made sure we ate. You sacrificed for us. You the real MVP."
Produced by Queen Latifah's Flavor Unit Entertainment, the 2016 Lifetime biopic The Real MVP: The Wanda Durant Story chronicles how the 21-year-old D.C. woman (played by Cassandra Freeman) successfully mothered two sons—future businessman Anthony Durant and future NBA Hall of Famer Kevin—after her husband left the family.
In an interview with BlackFilm.com, Freeman says that she had an epiphany while doing research on Wanda for the role. "[After Kevin's speech] she finally realized that her sons got what she was trying to do," Freeman said. "It made me realize that when you are a single parent, you have no one to validate you as a parent."
Today Mama Durant runs Hope, Dream Believe and Achieve, a platform that teaches parents the blueprint for raising successful kids. Her philanthropic efforts include working with the Kevin Durant Charity Foundation and Single Parent Support Network.
Cheryl James and Sandra Denton: Salt-N-Pepa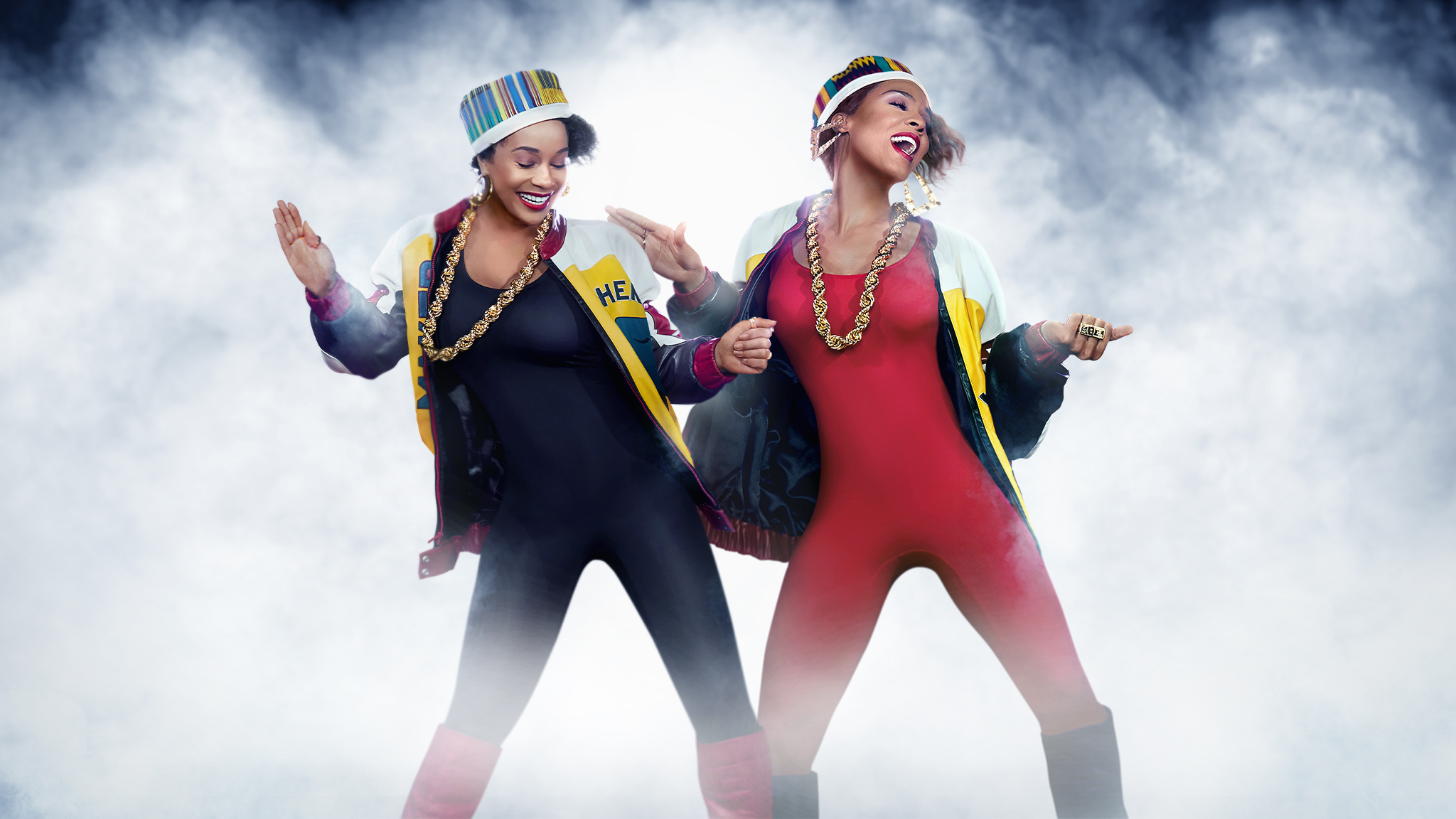 The rap group Salt-N-Pepa burst onto the musical scene in 1985. The duo—Salt (Cheryl James) and Pepa (Sandra Denton)—flaunted their sexuality and challenged male dominance in hip-hop and rap. Their 1986 "Push It," 1991's "Let's Talk About Sex" and 1994's "Whatta Man," which featured En Vogue, hit the Billboard Hot 100; the group also became the first female rap act to go platinum and win a Grammy.
Lifetime's Salt-N-Pepa, which premiered in January 2021, tells the story of how Salt and Pepa, who met at Queensborough Community College in Queens, New York, started performing together and the great strides they made for future generations of female rappers. The biopic also candidly depicts how they built their stellar musical career, including the group's highs and lows and the internal feuding that led to their split.
The film stars GG Townson as Salt and Laila Odom as Pepa. "They were pioneers," Odom told Bossip. "They really could rap, they really could dance. Just to be part of that, it's really special to me. It's a really special project."