In November 2016, Riley Crowder sat down with her mother, Peg, for a taping of "This Time Next Year" and laid out her goal. The Manchester, N.H., native would get a kidney transplant and she and Peg would hike the Appalachian Trail together.
Sitting in front of the cameras, Peg tried to look upbeat, but in truth she was "skeptical and terrified." Skeptical because Riley, who'd been in dialysis for almost a year, was desperately ill and a long search for a donor had been fruitless. And terrified because unlike those watching she knew just how much was at stake: Riley had made up her mind that if she couldn't soon find a donor, she was going to go off dialysis, go into hospice care and die.
"It was a very heavy moment," says Peg, a nurse practitioner. "She was literally dying,"
Riley was only 26, but she'd been through enough illness and hospitalization to last several lifetimes. Diagnosed with end-stage renal disease at age 4, she'd spent her childhood suffering the complications of low kidney function and medication side effects, with many an ambulance ride and near-death experience. There was pancreatitis, continual brain fog, and a seizure disorder; in her teens, there were excruciating hip problems that eventually required dual replacements.
"It was a bumpy road," she says with considerable understatement.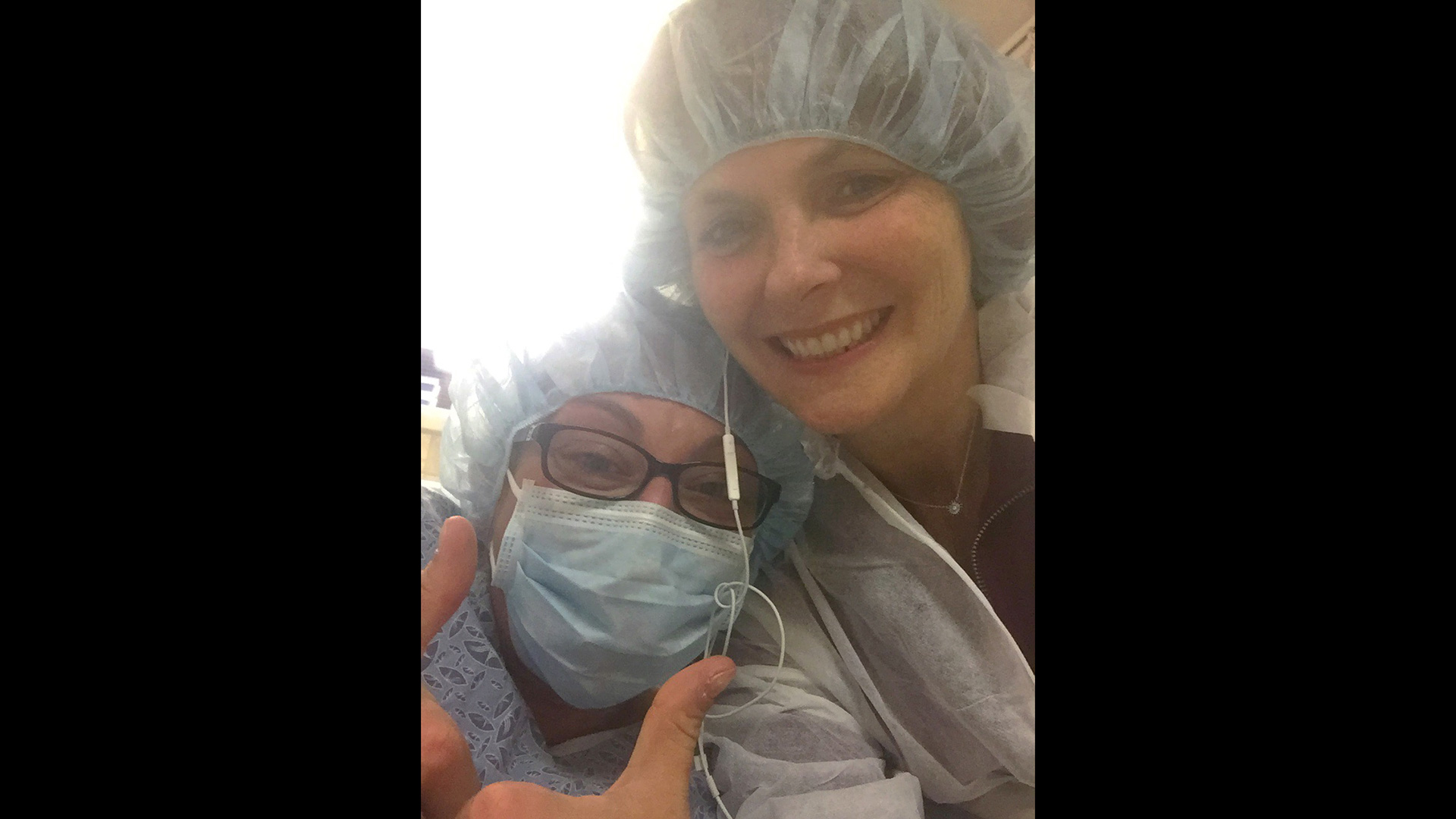 In 2002, though, at the age of 12, she'd gotten a new lease on life. When her kidneys finally started to fail entirely, she received a transplant, with Peg as the donor. It was a game changer. Her health immediately improved and for the first time, she began to live a normal life.
"It gave me the ability to travel the world, to go to school, to complete my undergraduate and graduate degrees, and to start my dream job," she says.
That was a job as a child life specialist in a Miami hospital, advocating for pediatric patients and helping them cope with illness and trauma. It was a job path she'd been fixed on from the age of 14, and it gave her a profound sense of purpose.
Then in August 2015, just after she'd moved to Florida to start work, it all came crashing down. Riley got viral pneumonia, which got into her kidney and wreaked havoc. She grew weak, she ballooned from water retention and her blood pressure went haywire. There were emergency room visits and multiple blood transfusions. Eventually, she had to quit her job. Then the kidney finally failed. On December 24 she was told she had to go on dialysis, and she started the next day, on Christmas.
Riley soon moved home, traveling to Boston for dialysis treatments three times a week, for three and a half hours at a time. It kept her alive, but it was no kind of life. The treatments were tedious and miserable, her health was increasingly dismal, and she developed acute anxiety.
"It was extremely difficult," she says. "I was used to going on trips and living my life the way I wanted. Now I had to work around the dialysis schedule, and it physically drains you."
She'd taken a job as a nanny, but when she began suffering blackouts she had to quit even that. She struggled to think clearly and had trouble forming sentences.
She had one hope: another transplant. But she had no donor. Family members and close friends got tested, but none was a match. She was on the list for a cadaver kidney, but getting one might take years, and they typically last only 7-10 years.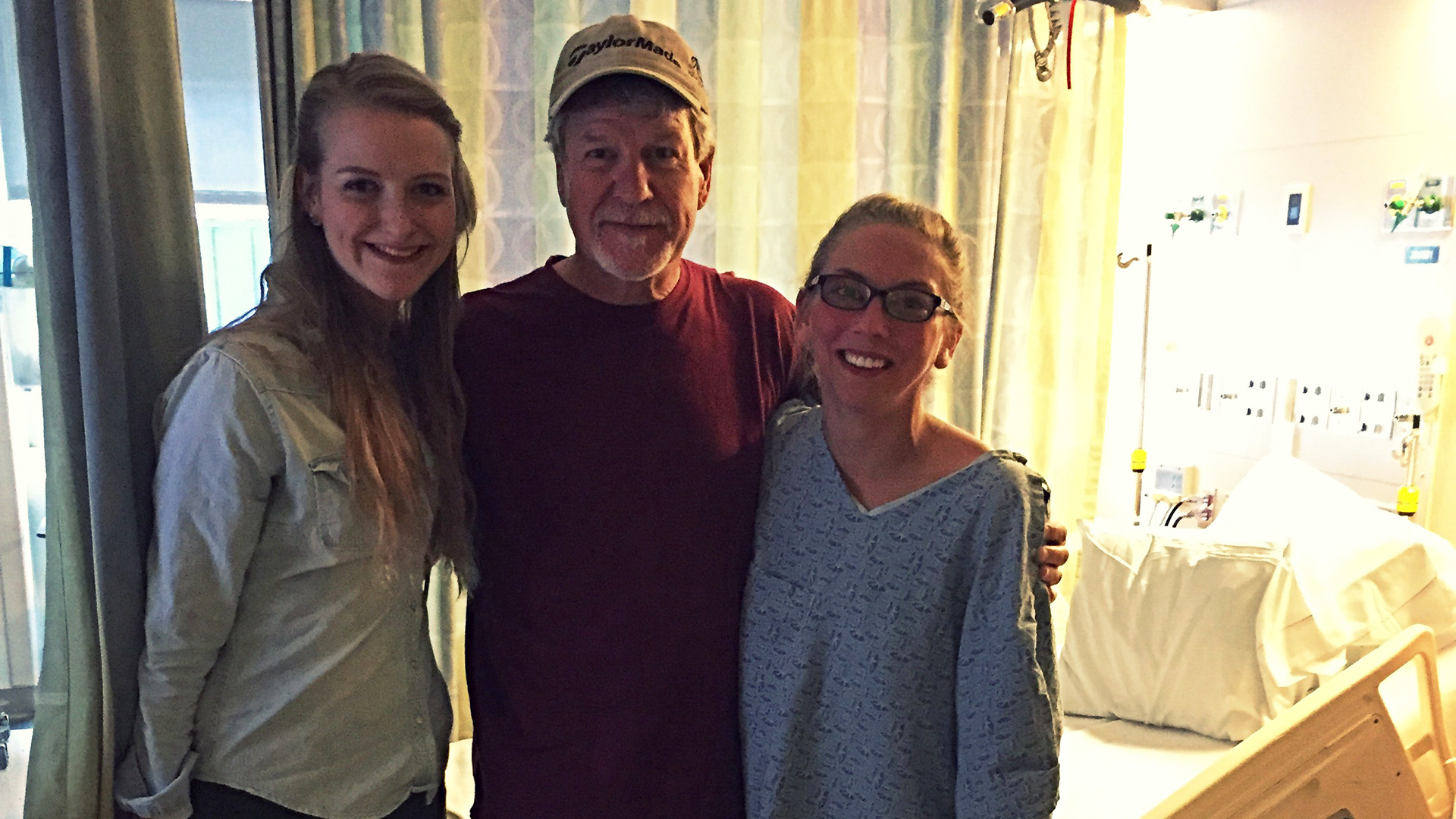 Then she learned about the Paired Kidney Exchange, which connects patients who have willing but incompatible donors with other donor/recipient pairs. Your donor gives a kidney to someone else they match, and you get one from a different donor.
But friends who might have given Riley a kidney directly balked at giving one to an unknown recipient. So she set out on a mission to find someone – anyone – willing to donate. If she could, she'd not only be saving her own life, she'd be saving someone else's.
She hit social media. She contacted the American Kidney Fund and the National Kidney Association. She reached out to media. And she started a GoFundMe drive, on the advice of a friend of her sister's, who said if she could raise $10,000, he'd donate $5,000, and she could use the money to advertise. She raised the cash, and put two billboards up in Manchester.
It was a desperate move — and it worked. Not right away. But after several months, as Riley grew increasingly distraught and depressed, a woman she'd gone to high school with, but knew only casually, saw one and called the number. She soon signed on to be a donor, an effort that requires significant time, repeated hospital visits and many screening procedures in addition to the actual surgery.
"She said I was always kind to everybody, and remembered that about me, and she said she couldn't just watch somebody die in front of her," said Riley, calling her "an amazing human being."
It took months of testing before the woman was cleared to donate. Then they needed to find a match on the exchange. The doctors warned it could be a long wait. But in two weeks they got the phone call. And two weeks later, on June 1, 2017, they were in the operating room.
Leading up to the procedure, "I was a mess," says Riley. There was a lot of fear, a lot of post-traumatic stress from her childhood raising its head, and lurking beneath it, the knowledge that in 15 or 20 years, given the kidney's life expectancy, she'd likely have to do it all again. She wondered if it was even worth it.
"I was an anxious ball of emotion, crying every night. Happy tears, sad tears, basically mentally freaking out," she says.
But she had the transplant, and woke up to a new reality. "I felt absolutely amazing, The fog that I'd been living in for a year and a half was instantly lifted, and I felt clean," she says. "And I had such a feeling of determination."
Doctors said it'd be a week before she could go home — she left in two days. They said she'd be housebound for a month, but after two weeks she went out for a three-mile walk, reveling in the sun on her face.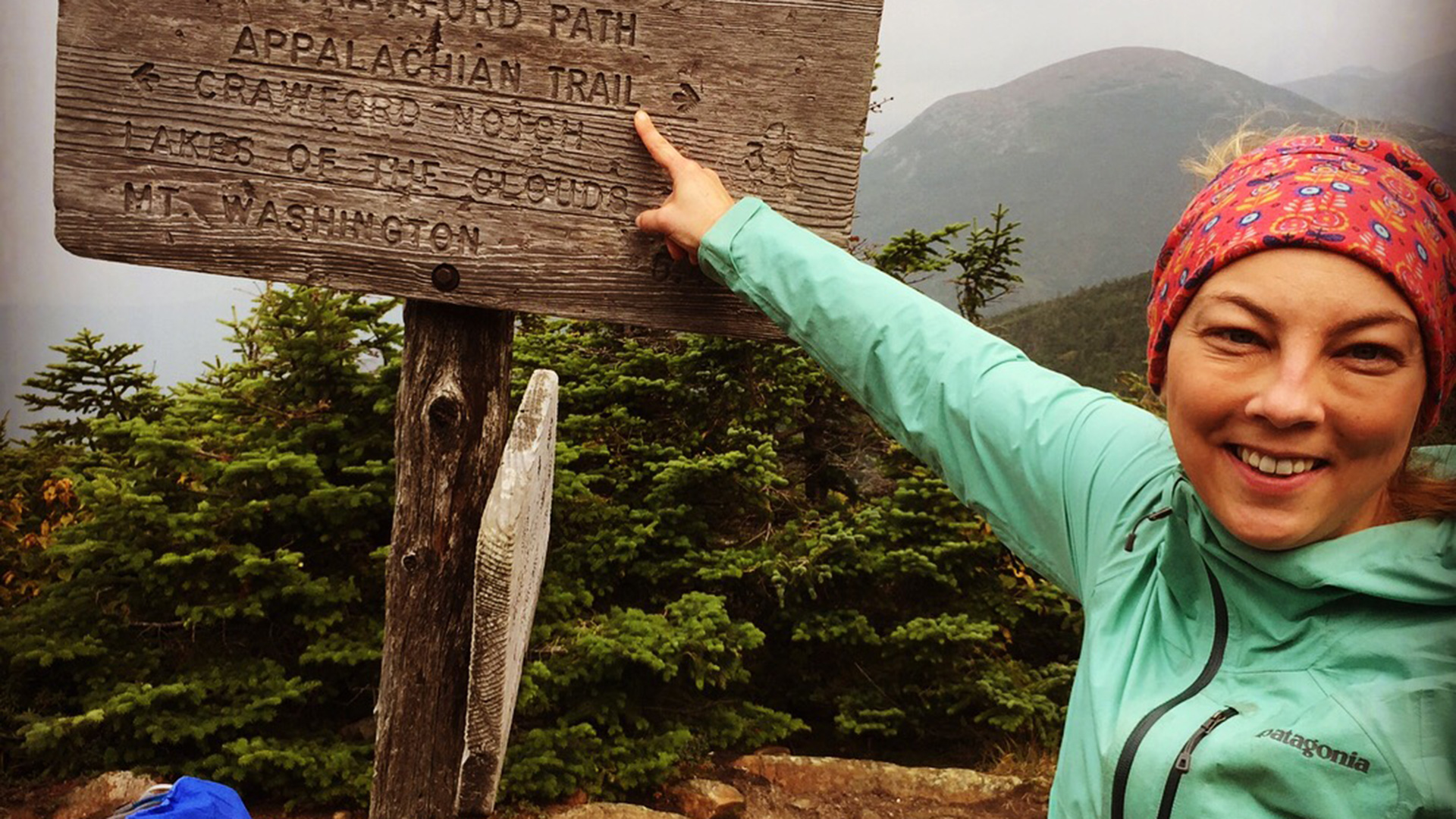 And three months to the day after the surgery, she and Peg hit the Appalachian Trail. Riley had hatched the idea after reading "Wild," Cheryl Strayed's bestseller about hiking the Pacific Coast Trail. In the middle of dialysis hell, she wanted something to look forward to. And she wanted to share it with her mother, who'd done a lot of hiking with Riley's brother and sister when she was growing up, ventures she was often too sick to join. It would be both a bonding experience and "a catalyst to start living my life again."
The trip wasn't all smooth sailing. There was rain, hail, 60 miles an hour winds and exhaustion. But as with every other obstacle thrown at her, Riley pushed through and prevailed, with the two hiking 70 miles in seven days, and scaling numerous mountains. Reaching the top of one she felt a powerful sense of triumph.
"I was looking out at this amazing scenery, and I thought to myself, just three months ago I was getting a transplant, and here I am on top of this 4,000-foot mountain with a 30-pound backpack. I've made it, and if I can do this I can do anything else."
Now 28 and still feeling great, she's started doing public speaking for American Kidney Association, helping to raise awareness. And she's going back to work, having landed a job in a hospital in Las Vegas, where she's moving this week. She'll be part of the trauma team, helping to develop a child life program for the emergency department — another dream job.
It's quite a shift for someone who a year ago was near death. Says Riley, "You have to accept the negatives for what they are, and live your life in the positive. And if you do that, and couple that with hard work and determination, you're bound to have positive things happen."

Photos: Courtesy of Riley Crowder