Megan Hilty's Husband Gave Her the Sweetest Christmas Gift Ever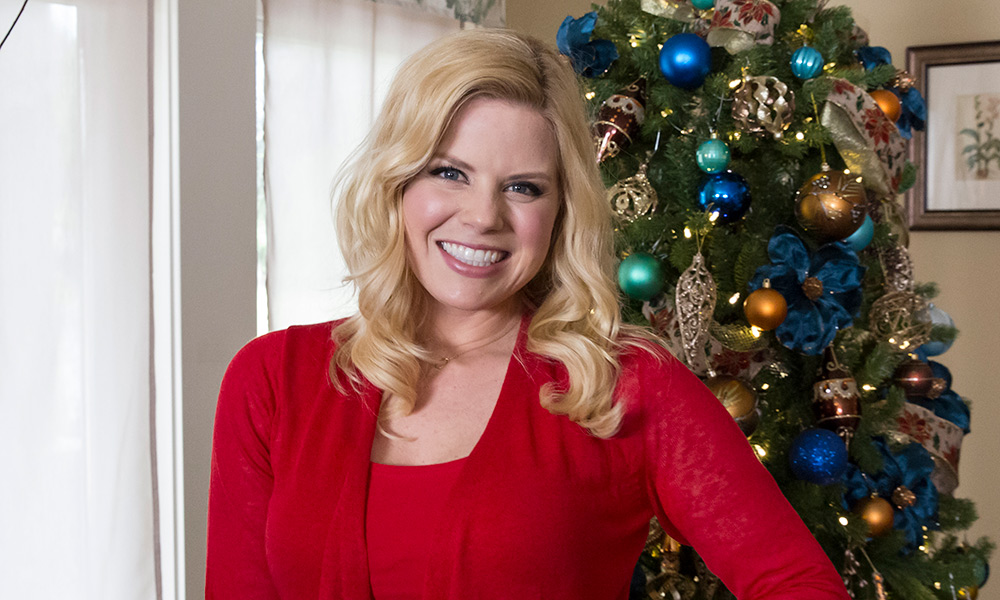 By: Robert Khan
Actress and singer Megan Hilty of "Santa's Boots" and the upcoming "Sweet Mountain Christmas" (Premieres Friday, October 25 at 8/7c) tells us about her family's special Christmas traditions. (Hint: They involve onesies.)
In "Santa's Boots," a store's usual elf gets sick and your character, Holly, reluctantly agrees to step into her shoes. Was that outfit as much fun as it looked like?
The elf costume is adorable!  It's a good thing I liked it so much, considering I wear it for most of the movie!
In the movie, your family is constantly dropping hints about how it's time for you to get coupled off—and your sweet Grammy plays an important role in bringing you and "Santa" together. Was there a family member you liked to turn to for advice on matters of the heart?
Definitely my mom.  She's so smart and she always seems to have the right answer.
A couple of years ago, you released a solo album of holiday standards, with songs such as "Jingle Bell Rock" and "Santa Baby." Have you always been a big fan of Christmas music? Is there one song you simply have to hear every year?
I love Christmas music. I'm a big fan of the classics but one of my favorite Christmas albums is Mariah Carey's. I dare you to listen to it and not be in a great mood!
You have two children under 5 years old. How has Christmas changed for you after becoming a mom? 
Now that the kids are old enough to understand what Christmas is (at least my daughter is, anyway) it's been really fun creating new traditions for our little family, while incorporating the older ones from our childhood.
Are there any special Christmas traditions in your family?
Most of our traditions revolve around food, music and holiday movies.  One of my favorites is making my mom's famous cheesy-potato casserole in the morning and eating it all day long.  We also kick off Christmas at the end of the day on Thanksgiving—while we eat dessert, we watch "The Muppet Christmas Carol" and sit around in our Christmas-themed onesies. 
What's the best Christmas gift you ever received? 
The best Christmas gift I ever received was from my husband.  It was a box filled with strips of paper and on each one he'd written something he loved about me.  There were 365 strips, so I could read a new one every day of the year.