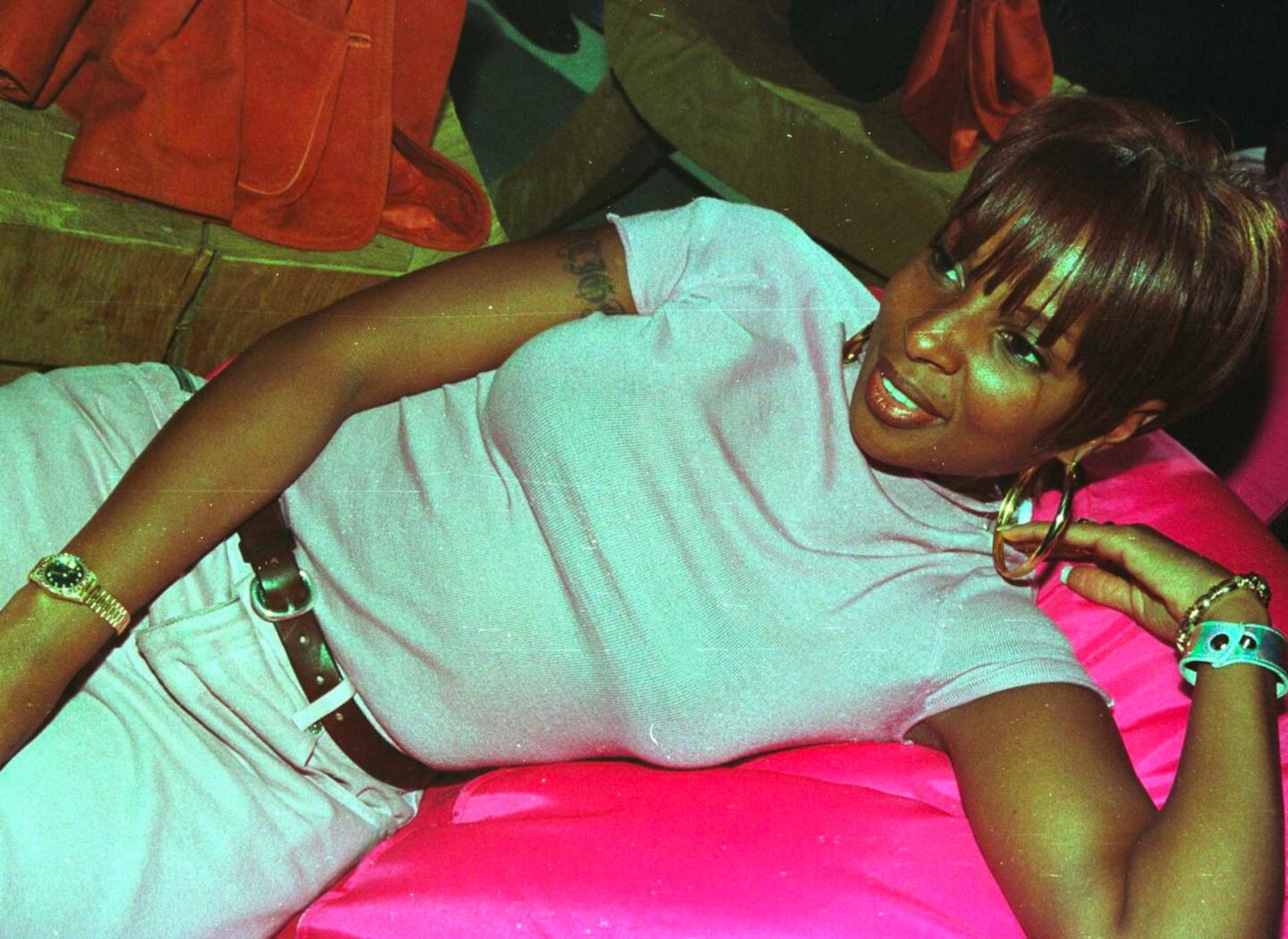 In 1992, singer Mary J. Blige introduced herself to the world with her 1992 album What's the 411? Credited as the first artist to meld the hip-hop and R&B genres, Blige soon became known as the "Queen of Hip-Hop Soul."
From her emotional discography—including My Life (1994), No More Drama (2003) and The Breakthrough (2005)—to expansive acting roles, including as a lead on Power Book II: Ghost, Blige showcases the reality of women's lives. And she's taken that mission further by fighting her own personal challenges in the public eye, including battles with depression and addiction.
In 2023, Blige served as an executive producer on two new original movies inspired by her biggest hits: Mary J. Blige's Real Love and Mary J. Blige's Strength of a Woman. Mary J. Blige's Real Love is available to stream now and Mary J. Blige's Strength of a Woman premieres Saturday, June 17 at 8/7c.
In celebration of Blige's most recent work with Lifetime, check out these lesser-known facts about the award-winning singer, actress and producer:
Mary J. Blige came up in the birthplace of hip-hop.
Blige was born in the Bronx—the borough credited for hip-hop's genesis—at Fordham Hospital on January 11, 1971. At this time, hip-hop was in its infancy. Blige spent her traumatic formative years in the Schlobohm Housing Projects in Yonkers, New York, where she witnessed a lot of violence and started drinking with her friends to cope.
A demo tape she recorded inside a karaoke booth at her local mall got her discovered.
Blige found singing as a form of escapism from her reality in Yonkers. Whether it was Chaka Khan, Roy Ayers or Aretha Franklin, Blige recalled: "I sang a lot. I just sang. It made me feel better. I'd wake up in the morning singing and go to bed singing, which made me feel great." This burning passion for music led her to the Galleria Mall in New York's Westchester County, just a few miles from home, where she soulfully crooned one of her favorite songs, "Caught Up in the Rapture" by Anita Baker.
According to Blige, that demo tape—recorded on a whim on a new karaoke machine—landed her a record deal after it was passed on to music executive Andre Harrell a year later.
When she signed with Uptown Records in 1989, Blige was the label's first solo female artist—and its youngest talent.
Blige was only 18 years old when Harrell signed her. He worked at Uptown Records, mentored by a young up-and-coming Sean "Puff Daddy" Combs, who at the time was an intern-turned-A&R (artists and repertoire) director. Her labelmates included pioneers of New Jack swing (an up-tempo subgenre combining elements of R&B, hip-hop, funk, and dance-pop) such as Guy, Jodeci, Al B. Sure! and Heavy D & the Boyz.
Before her big break, she sang as a background vocalist.
While awaiting the release of her debut album What's the 411?, Blige had already been heard on the radio. Most notably, she had her first background vocal credits on labelmate Father MC's "I'll Do 4 U." (She also appeared in the music video.) Blige made countless other appearances on albums from other artists, including Jeff Red, Christopher Williams and Prince Markie Dee of The Fat Boys.
She is a successful entrepreneur and businesswoman.
Over the years, Blige has launched an array of businesses and partnerships, including her Matriarch Records label, her Sun Goddess wine collection and her production company, Blue Butterfly.
In the fashion and beauty realm, Blige developed a partnership with longtime friend Simone I. Smith, the wife of LL Cool J, to create a jewelry line "Sister Love" that pays homage to 1980s bamboo earring culture and supports sisterhood.
She wrote an inspirational children's book.
Blige debuted her first children's book, Mary Can!, in March 2023 to motivate children to believe in themselves, love themselves, dream limitlessly and negate naysayers. She says the story is based on her own childhood and adult experiences with doubters fueling her desire to succeed.
She starred in a Lifetime film, portraying Dr. Betty Shabazz.
Before being nominated for an Academy Award for her role in the 2017 film MUDBOUND, Blige had other acting roles. In 2013, she starred alongside veteran and actress Angela Bassett in Lifetime's Betty and Coretta, a historical biopic based on the true stories of Coretta Scott King, wife of Dr. Martin Luther King Jr., and Dr. Betty Shabazz, wife of Malcolm X. In addition to portraying Shabazz, Blige served as an executive producer on the film.
She also earned an executive producer credit on Lifetime's award-winning 2020 movie, The Clark Sisters: First Ladies of Gospel.
[Stream Betty and Coretta in the Lifetime app, no sign in required.]
RELATED CONTENT: How Well Do You Know Mary J. Blige Songs? Take the quiz to find out!