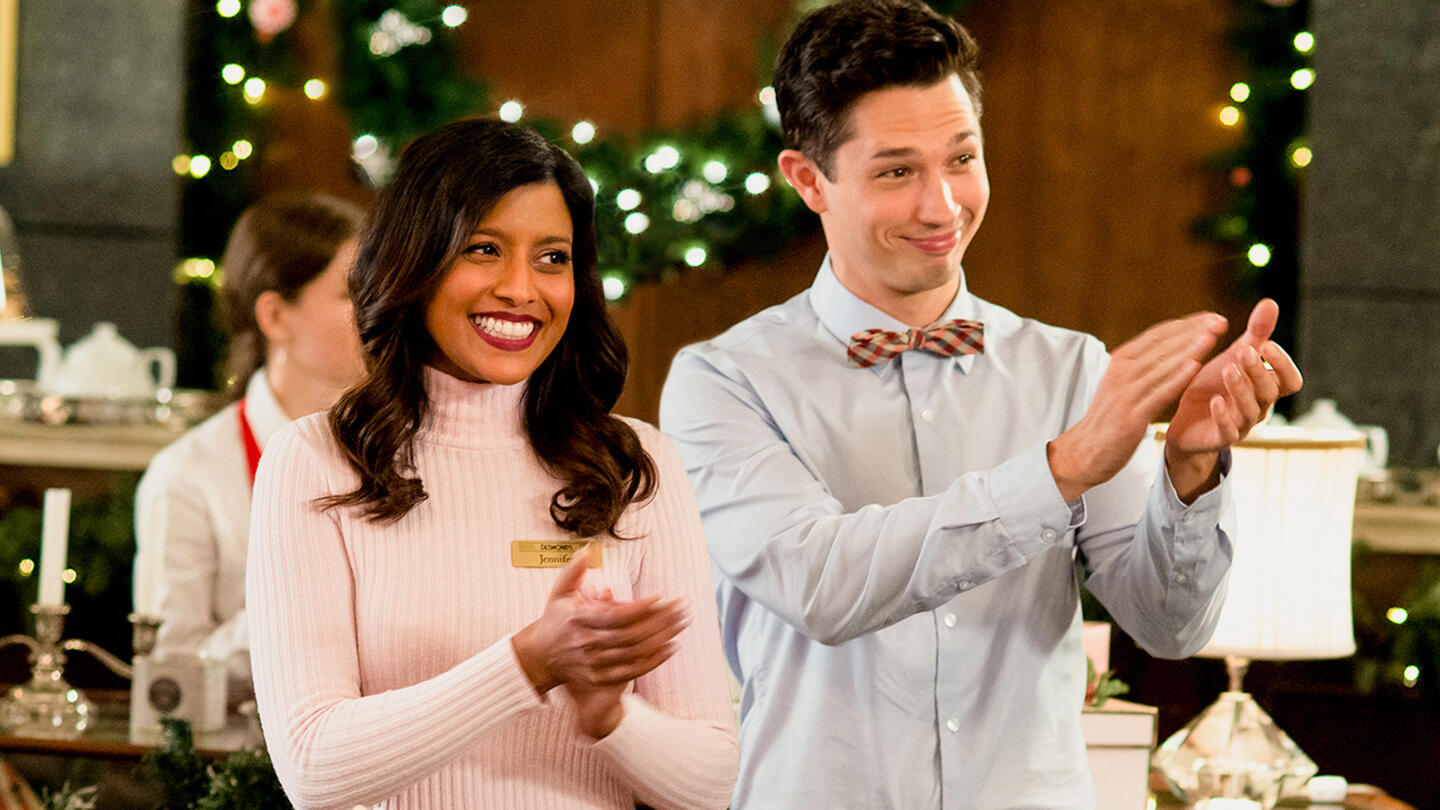 Christmas 9 to 5
Premieres November 24 at 8/7c
About
Jennifer (Tiya Sircar) is a tough crime beat reporter who gets the assignment of her life: to find the true meaning of Christmas. When she goes undercover in a department store as a 9 to 5 sales clerk from Black Friday to Christmas Eve, she finds her true calling and meets the man of her dreams. It's a Christmas she will never forget. Christmas 9 to 5 is produced by MarVista Entertainment with Larry Grimadli and Danielle von Zerneck serving as executive producers.
Extras
Bingo
Log in for a chance to win a $100 gift card!
How can we improve this experience?