The way Caitlin Conner tells it, she was never one for sports, nor for exerting herself in general. She didn't know how to swim and couldn't ride a bike.
So the vow the Chappell Hill, Texas, resident made on "This Time Next Year" — to complete a triathlon, an endurance fest that involves running, biking and swimming — was a particularly unlikely one. Add the fact that Conner was an amputee, having lost her left leg below the knee after a motorcycle accident in 2014, and it was unlikelier still.
But Conner not only met that goal, she exceeded it, taking part in seven triathlons, competing on a weightlifting team at the Arnold Sports Festival, becoming the U.S.'s first woman amputee competition boxer, and winning nine medals at the Texas Regional Games, an annual competition for athletes with physical disabilities, where she biked, ran, swam, long-jumped and threw the javelin.
It's a stunning transformation for the 27-year-old. By her telling, she owes much of it to her daughter, Tinley, who's just turned three.
Conner, a newlywed at the time of the accident, learned she was pregnant while in the hospital and came home to some life-changing new realities. She and her husband — who'd been driving the motorcycle during the accident and shattered his pelvis — were both in wheelchairs and facing a mountain of medical debts, with a new baby on the way.
But it was motherhood that inspired Conner to start getting in shape for the first time in her life. Her first goal, once she was fitted with a prosthetic leg, was to be able to walk and run before her daughter could: "Like any parent I wanted to run and chase my kid, right?"
But she soon decided to aim higher.
"I was tired of looking and feeling weak. I wanted to get stronger," she says, adding that shaky on her new prosthetic and toting a newborn, she "felt like a target."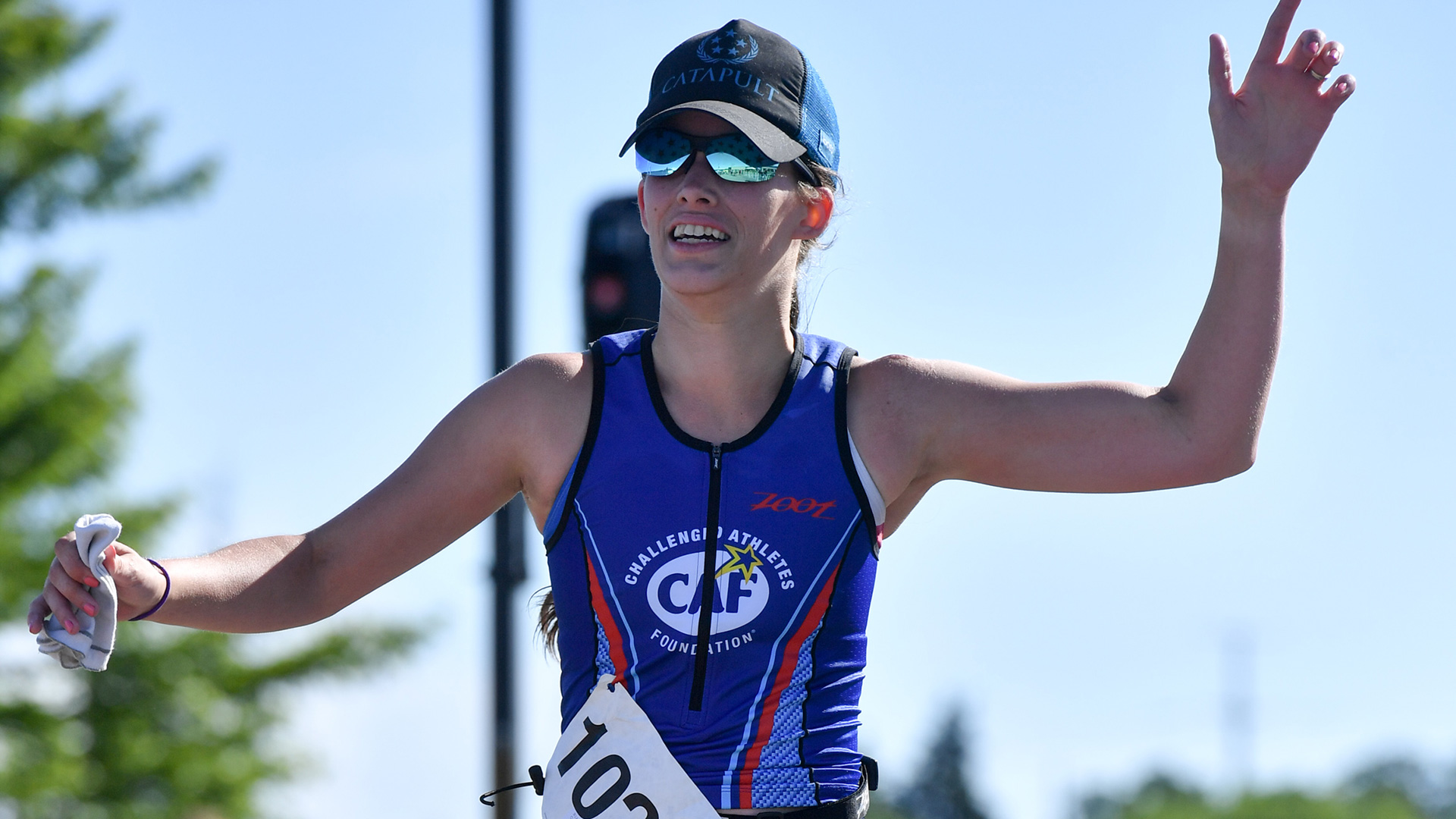 Unable to afford gym fees, Conner, who used to do accounting work in the oil and gas industry and who now works in marketing, sought out a gym that would give her a membership in exchange for social media help. Then she started doing CrossFit, and one thing led to another. Her trainer told her about a foundation that would fit her with a running prosthetic. The prosthetic company invited her to run in a 5K, offering to cover her entry fee. She'd never run before, but "just kind of showed up" and managed to finish.
Then she saw pictures in her prosthetist's office of his wife, a paratriathlete, and started asking questions. ("I don't think I knew what a triathlon was, to be honest," she says.) She learned about the Challenge Athletes Foundation's San Diego triathlon for athletes with disabilities and found you could do it as a relay team. Then she connected to two other patients who were interested.
Two of them couldn't swim; the other non-swimmer besides Conner was a proficient runner. "So I got cycling," she says.
Of course, as previously noted, she couldn't ride a bike. She'd taken a few spins in the driveway as a child, but had given up after a wipeout or two. Just like she'd quit doing gymnastics, and quit piano lessons. "I was a quitter," she says.
On top of that, the bike leg was run on an open course, and the prospect of riding in traffic after her accident was terrifying. "For me to get cycling, there was a lot of irony and also a lot of meaning behind it," she says. "I had to face so many fears just to get on that bike."
Her start wasn't promising. Her first time on the bike, riding inside the gym, she didn't know how to unclip her foot from the pedal, and when she came to a stop she fell, suffering a forearm fracture.
What drove her forward, again, was her daughter. "It changed from 'I want to be a mom' to 'What kind of mom do I want to be?'" she says. "I wanted to be a role model, and I thought the best way to do that is to show her through my actions."
Not that she was driven to train hard. Instead, though she did a lot of running while her arm healed, she avoided the bike. Finally, as the event loomed she went out on a single three-mile ride, staying in a single gear because she didn't know how to shift. Not exactly adequate preparation for a hilly 44-mile ride.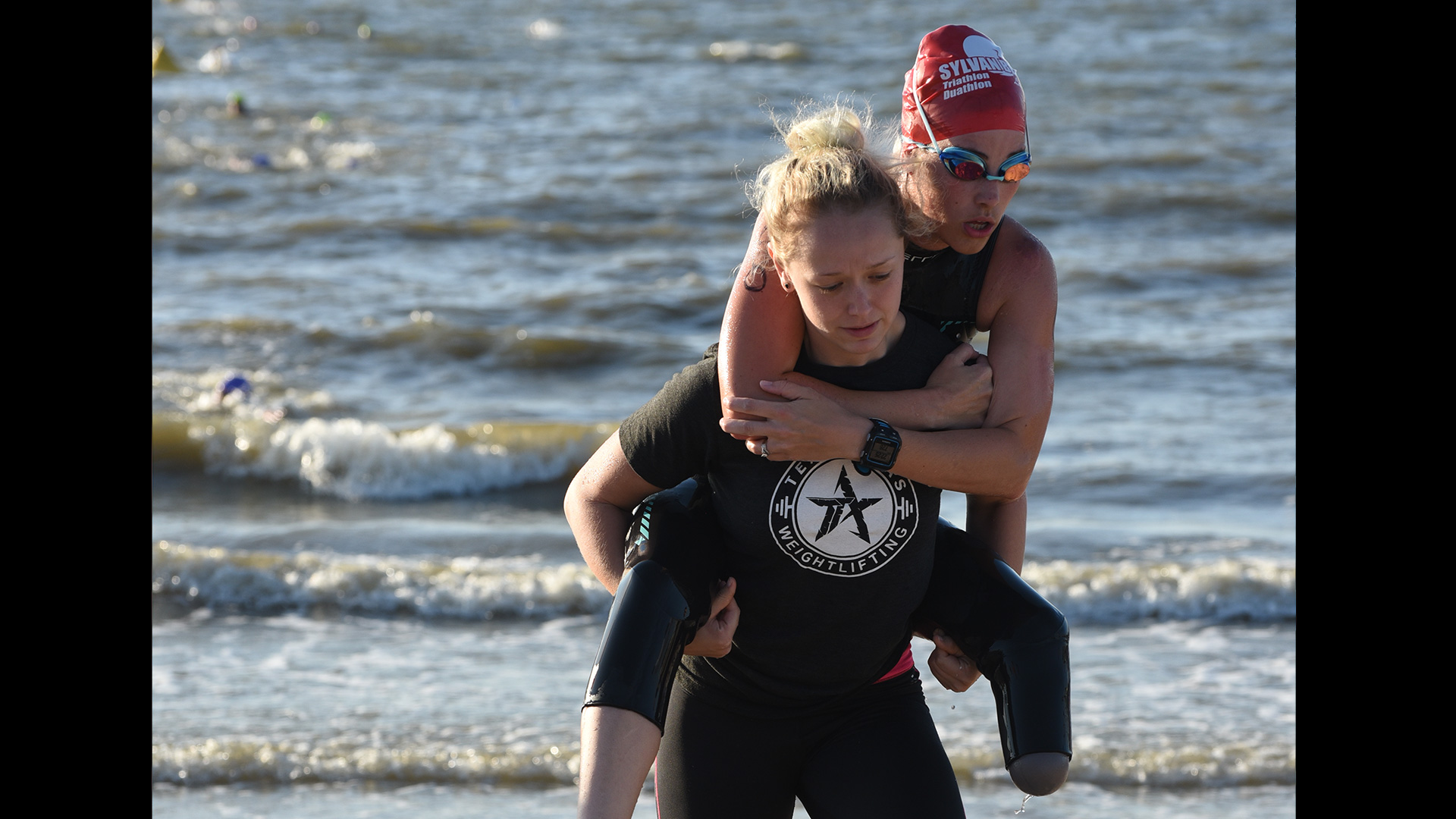 She'd already bought a plane ticket, though, and had a pair of teammates she couldn't let down. So she went to San Diego, watching a YouTube video to learn how to take her bike apart for the plane ride. The night before the event, she had dinner with a group of Paralympic athletes, who asked how her training was going, and how many miles she'd put in. "Three," she told them, watching jaws drop around the table. A guy gave her his business card, and told her, "When you're ready to quit call me, I'll come pick you up."
The next morning, "I was pretty much terrified," she says. With the help of a guide who signed on at the last minute, she made it through the course, but barely. She fell twice, and, expecting to take about two hours, she took five and a half hours to finish, coming in dead last and crossing the finish line as the tents were being put away.
But far from being discouraged, she was pumped. She'd faced a daunting challenge and made it through. And, she says, in the middle of the course she'd a "life-changing experience." She was speeding downhill at 40 miles an hour. The previously rainy weather had cleared. The cars had disappeared, her guide fallen behind, and she was alone. With the wheels spinning beneath her and the Southern California landscape passing by, she felt both calm and exhilarated.
"It was the most profound moment I'd had in my life, besides having my daughter," she said. She came to realize, she says, "that I had limited my whole life because of fear of failure. And that was pretty much the moment I lost my fear."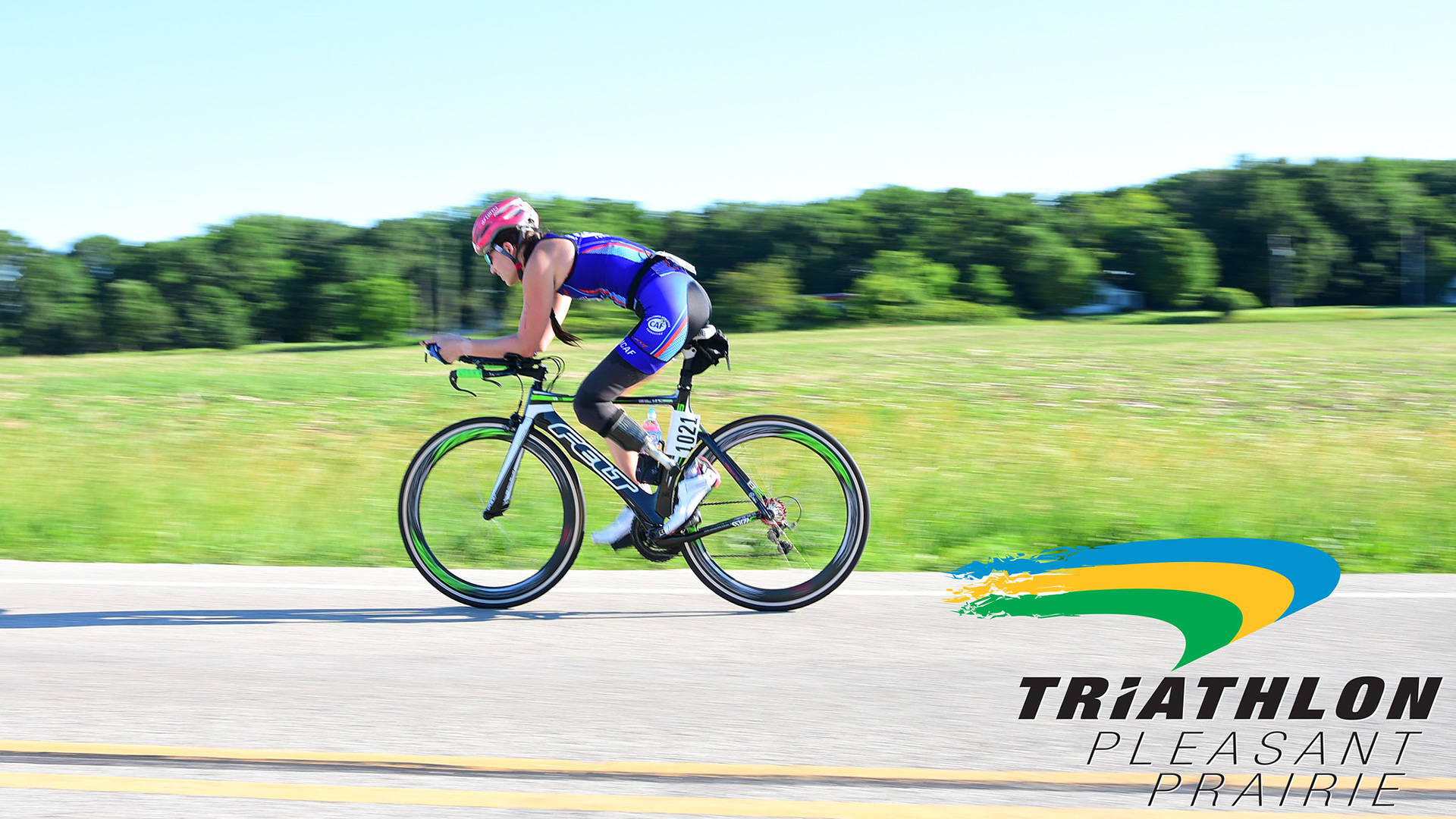 From then on competitive sports became a passion. Hitting the pool, running and working out in the gym four or five days a week, "around my daughter's schedule and temperament," she completed her first solo triathlon several months later, in May 2017. She did triathlons in New York City and Wisconsin and ran a half-marathon in Houston.
Eventually, she began focusing on cycling, in large part because she could bring her daughter on workouts, pulled in a trailer, whereas swimming required someone to watch her. Having won silver medals at U.S. Paralympics Track Cycling competitions in December and this past weekend, Conner now has her sights set on making the U.S. women's cycling team at the Paralympics in Tokyo in 2020.
It doesn't escape her notice that the traumatic accident that disfigured her opened the door to chasing big dreams in a way that represents a complete break from her old life, in which she was "satisfied with being mediocre." She's had other challenges in recent years: her brother and mother-in-law died, her mother has battled leukemia.
But, she says, "I have no anger. If I hadn't gone through this I wouldn't have done even a tenth of what I've done these past few years, and that came from taking chances.
"Before I had a lock on my door, I didn't see how much I limited my own life. But I opened my door, and quite a few windows," she says. "I realized I had the power to change my life."
Photos: Courtsesy of Caitlin Conner