When Sarah and Dan Krieg birthed their son Lloyd in 2014, it was the end of a process that had taken four years, drained their savings, and wrung them out physically and emotionally.
As soon as they could, they started all over again. The Southern California residents went on "This Time Next Year" vowing to give Lloyd a sibling.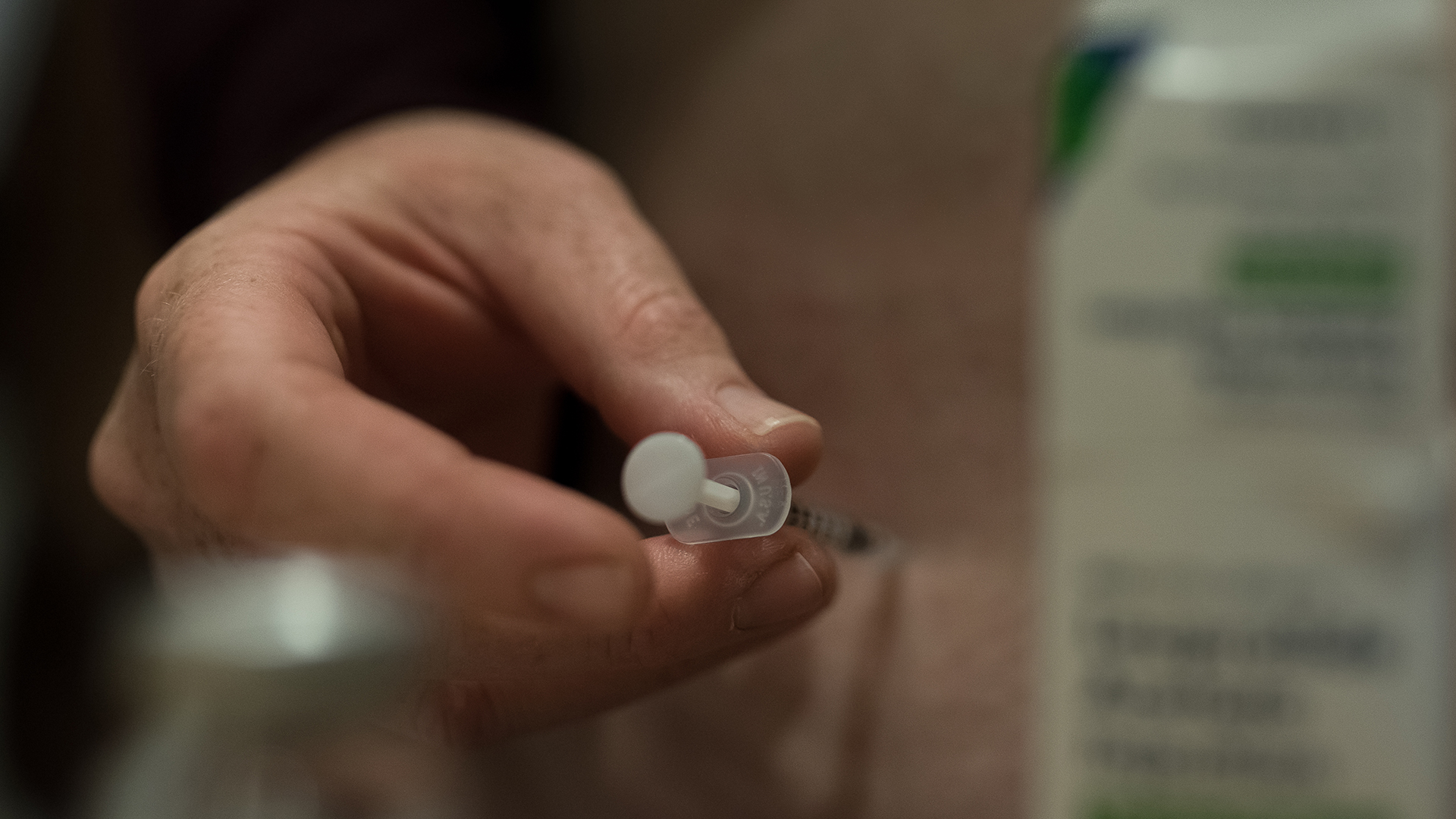 "We said, let's get right back on this horse," said Sarah, a lifestyle photographer and former actress. Not that they were anxious to endure the painful procedures again — and this time with a toddler underfoot. But with Sarah's age — then 37 — they weren't sure how much time they had left.
"It feels like you're racing against time," she says.
Having children was difficult from the start for the pair, who met in New York City, where Sarah was pursuing musical theater, and later moved to Los Angeles. Sarah had removed a fibroid tumor "the size of a basketball" from her uterus at 26, leaving her ability to have kids in question. There were issues with Dan's sperm that they attempted to correct with a pair of surgeries. There were miscarriages, including one that came at the end of the first trimester, "after we'd already heard her heartbeat, and were picking out names," said Sarah, who began tearing up at the sight of pregnant women.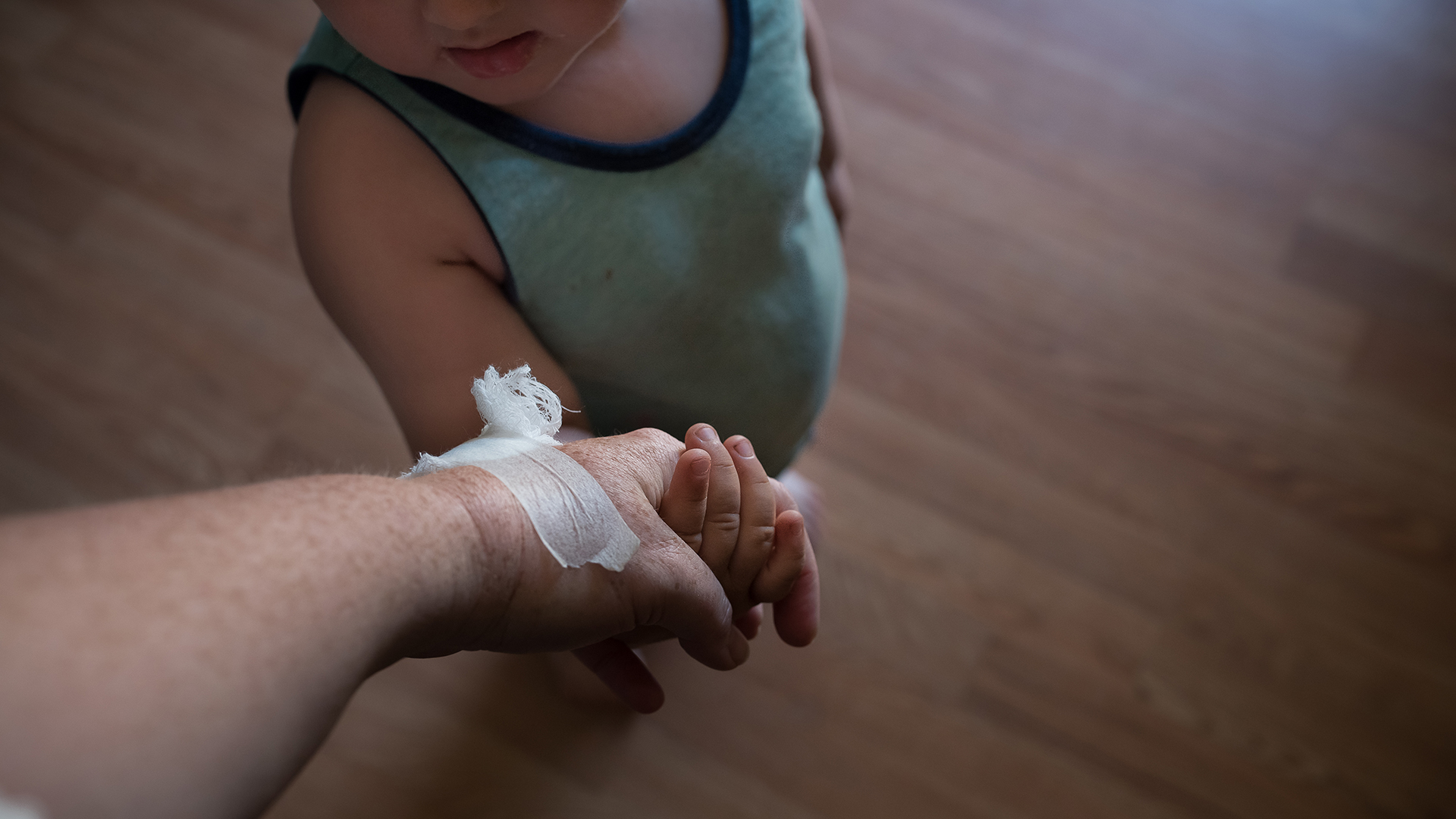 To have Lloyd, it had taken five attempts at intrauterine insemination (planting sperm in the uterus, a roughly $5,000 procedure) and one round of in-vitro fertilization (IVF), in which eggs are harvested, fertilized in a lab and implanted back in the uterus, at a cost of around $20,000.
Working again with Dr. Robert Boostanfar of Sherman Oaks, they went straight for IVF this time around. Sarah — who'd begun a blog to chronicle their journey — started preliminary testing and a regimen of drugs that included "brutal" nightly hormone injections that left her bleeding and bruised. Then she went in for "retrieval," a surgical procedure requiring full anesthesia in which eggs are harvested. The doctor got 18, a bumper crop, which were then fertilized in a lab with Dan's sperm.
Next up: five days of waiting, followed by "a phone call from these lab techs who are babysitting all your children in Petri dishes, to let you know how many survived." Eleven did, and the couple's spirits soared.
Until they arrived for the "transfer," or implantation of the fertilized egg. For reasons that still aren't clear, the Kriegs had a knack for creating embryos with genetic abnormalities, and out of the 11, only one was viable.
Worse still, the implantation didn't work, leaving the couple $30,000 in debt and out of hope.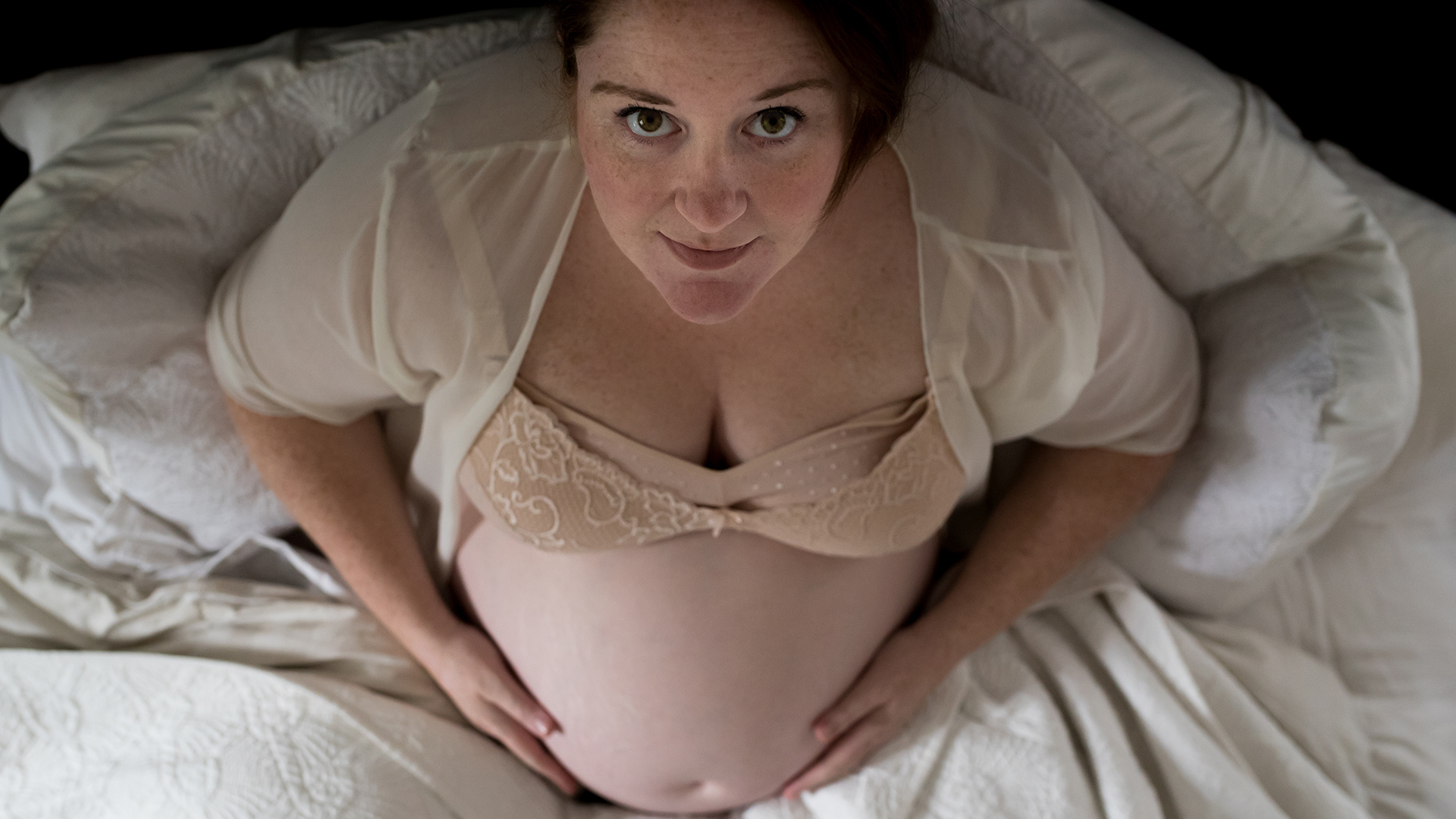 But Dr. Boostanfar wasn't. He had a proposal: what if he could get them into a research trial that would cut the cost in half?
"At that point, you're just beaten down, and you have to make hard choices, like, how much is this worth?" But, she said, "I'm a redhead, I tend to be pretty stubborn, and I just couldn't let it go."
Accepted into the trial, the pair started a GoFundMe page to raise money, and Sarah started up the injections and scheduled another egg retrieval. It yielded six viable embryos, though only one that looked like "an A student," as Sarah puts it. That one was transferred, and after another week of nail-biting – much of which Sarah spent on bed rest, unable to pick up her son or take him to the park – she got the devastating news: no dice.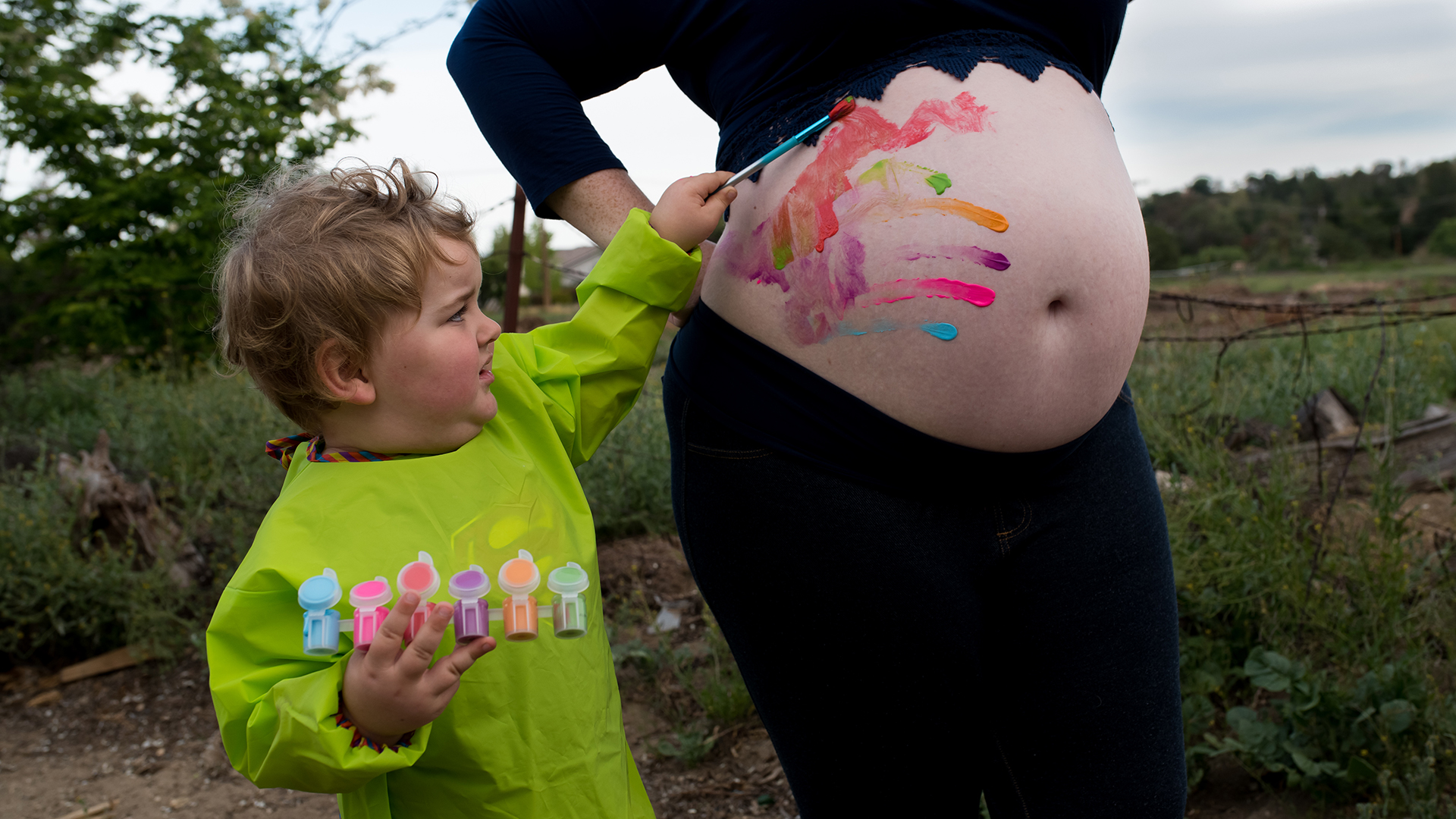 "It's so hard," she says, crying at the memory. "The nurse is crying and I'm crying, and it was like, okay we're done. There's nothing she can say to make it better."
Except that there was. There were five remaining frozen embryos, and the doctor wanted to implant the three best ones at no charge. "He wants you to have this," the nurse told them.
"I felt like all hope was lost at this point," said Sarah. The embryos were considered substandard, and "I was just tapped out emotionally, At this point, it had been four months of just drugs and taking things and me telling my son I can't, and I was just over it."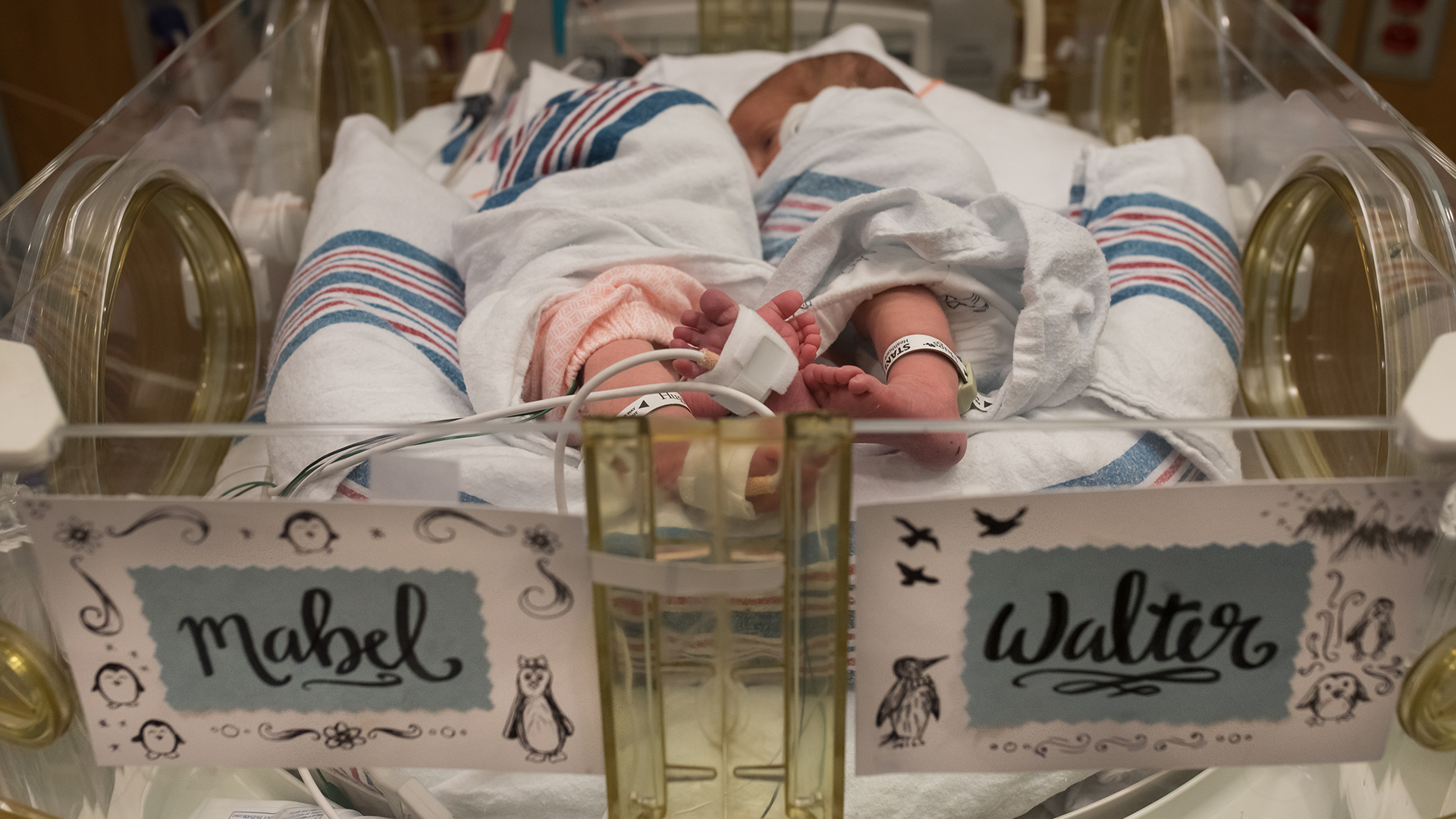 But they went ahead with their "whatever round." And two of those three embryos survived and became twins Walter and Mabel, born June 18, 2017.
It wasn't an easy pregnancy. Rather, in keeping with the run-up, "it was a roller coaster ride the entire way," says Sarah. "We were on high alert constantly." There was a blood clot that threatened to end the pregnancy and put her on bed rest. A second complication led to hospitalization. Her water broke early, sending her to the hospital yet again, where she stayed until the twins were born prematurely, at 34 weeks. Nearly a month in the neonatal intensive care unit followed. Walter has a skull abnormality — possibly related to the fertility drugs — that requires major surgery to fix, scheduled for next month.
But all that pales in comparison the two seven-month-old babies who are smiling, giggling and starting to sit up on their own.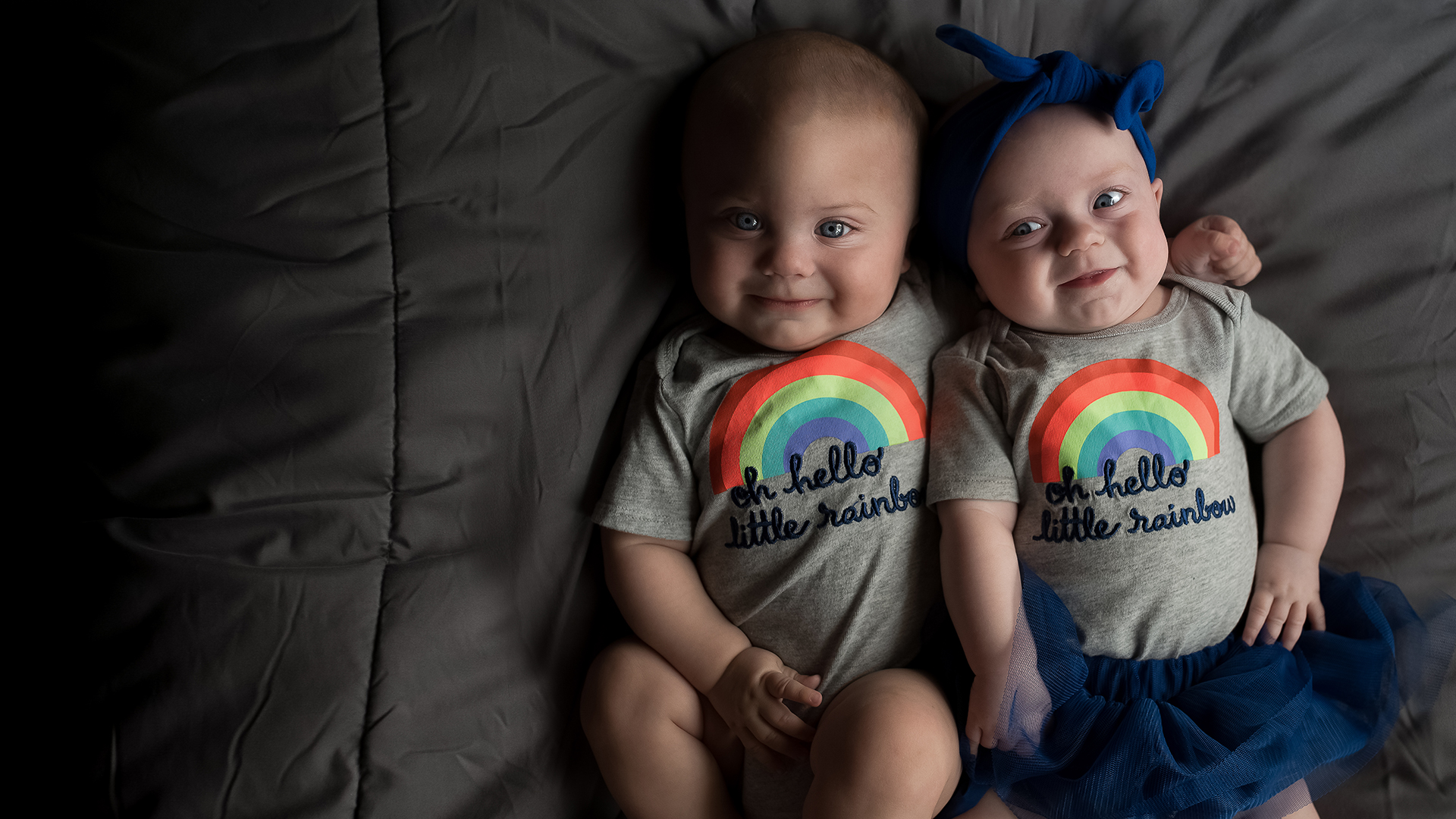 Sarah and Dan, a special-education teacher, wound up leaving Los Angeles, as financial issues and the daunting prospect of raising three children prompted them to buy a home near Sarah's parents in her hometown of Apple Valley, Calif., where she swore she'd never return.
Still, she feels lucky, citing a friend who's about to hit her 14th round of IVF.
"We had the happiest outcome possible, and it's worth every debt that we owe," she says. "I'm just so grateful."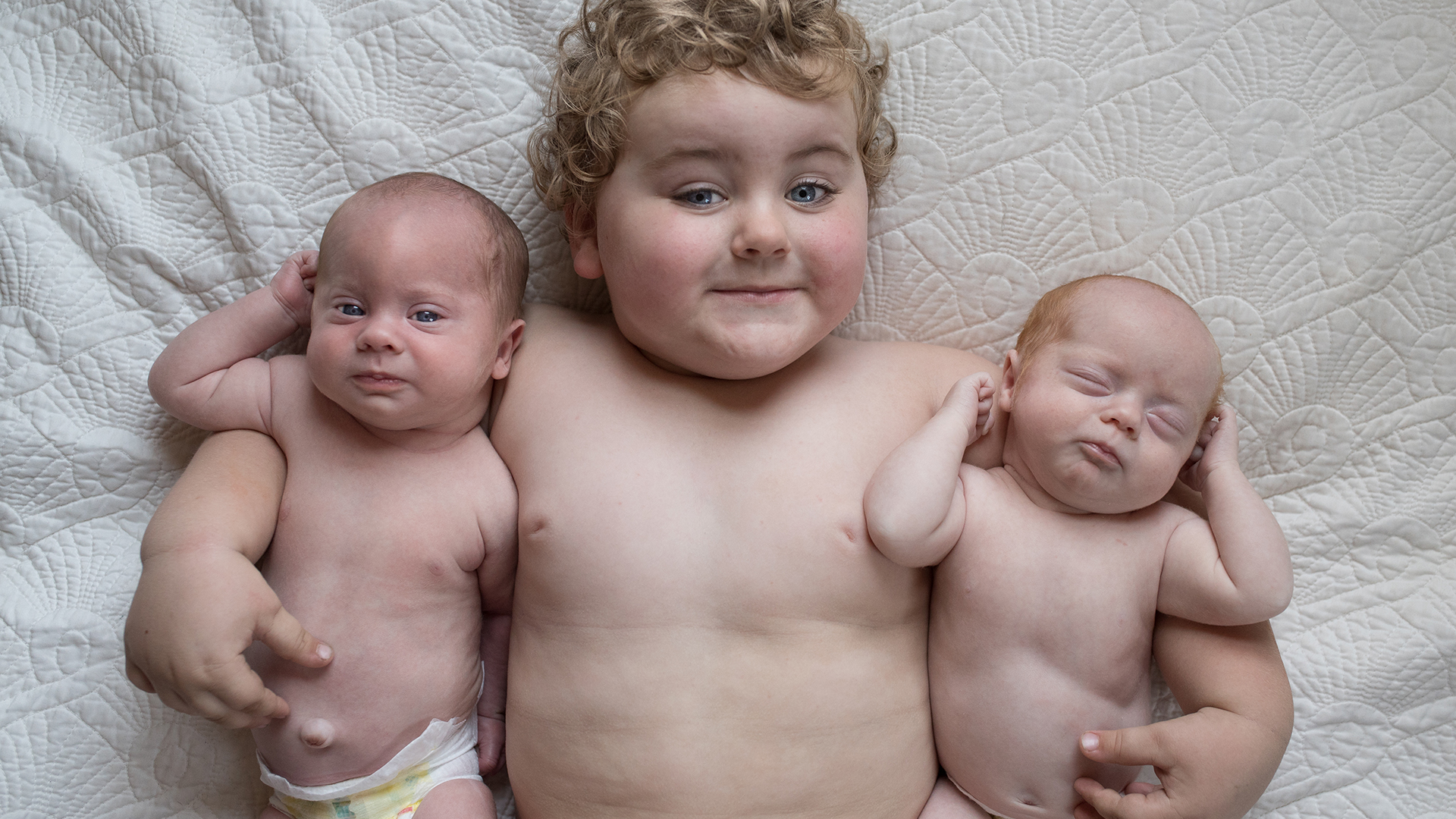 Photos: Courtesy of Sarah Krieg