Maddie Ziegler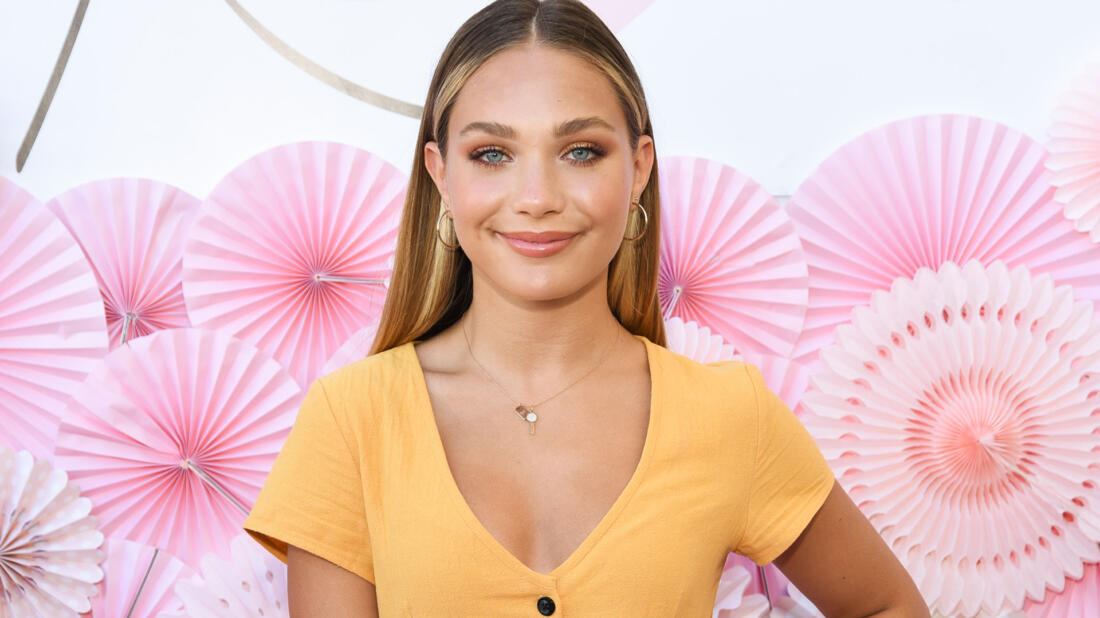 Appeared on: Seasons 1 through 6
Originally from: Pittsburgh, Pennsylvania
Generally seen as Abby's favorite on Dance Moms, Maddie started on the show at the age of 8, in "The Competition Begins." By 2014, when she was 11, Maddie landed a starring role in singer Sia's video for "Chandelier," one of the most-watched videos in history. Age 11 was a big year for Maddie, as she also received the Dancer's Choice Award for Favorite Dancer 17 & Under.
In May 2016, Maddie, along with her younger sister Mackenzie parted ways with the show in "Maddie and Mackenzie Say Goodbye."
An accomplished author, Maddie's writing credits include her 2017 book The Maddie Diaries, and her bestselling trilogy, The Dance Your Heart Out collection, which includes The Audition, The Callback, and The Competition.
In 2020, an even wider audience will get to know Maddie in Steven Spielberg's remake of West Side Story.
Maddie's TV credits include So You Think You Can Dance: The Next Generation and Nicky, Ricky, Dicky & Dawn, while her movie credits include Leap and Book of Henry. She has a partnership with Fabletics.
Find Maddie on Instagram, Twitter and YouTube.
Chloé Lukasiak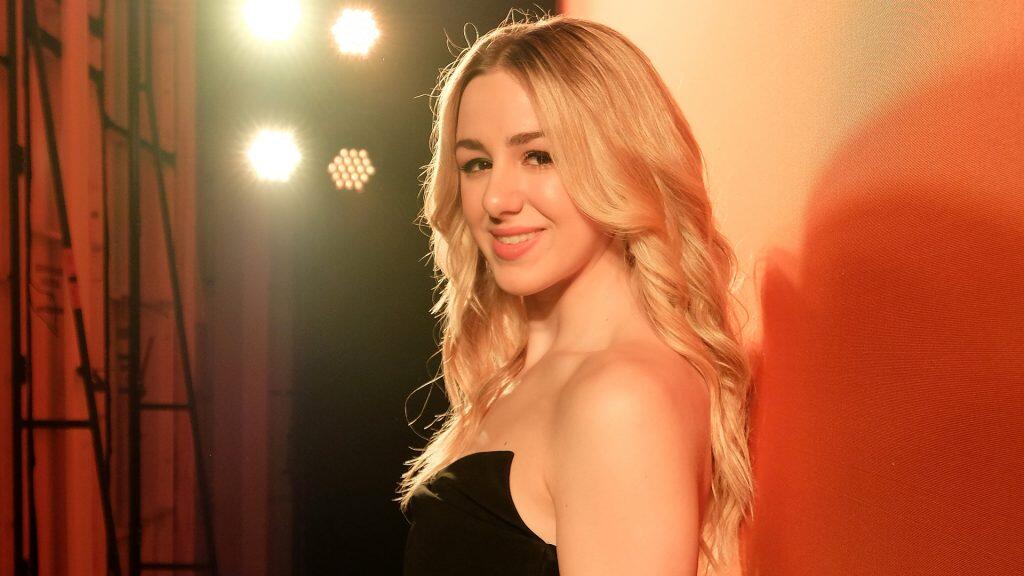 Appeared on: Seasons 1 through 4; returned during Season 7
Originally from: Pittsburgh, Pennsylvania
Chloé started with the Abby Lee Dance Company (ALDC) at the age of 2 and was a Dance Moms regular from the show's premiere through the fourth season. Her mom, Christi, and Abby were known to have a contentious relationship, and after the Season 4 finale, "Hollywood Here We Come, Part 2," Chloé and Christi left the show.
Chloé was the 2015 Teen Choice Awards' first-ever recipient of the Choice Dancer award—an award (that comes with a surfboard as a trophy) for which Maddie Ziegler was also nominated. She says on her website, "I still refuse to let my family try to surf on the surfboard award."
Season 7 saw the return of the Lukusiaks to Dance Moms, in the episode "Out With Abby, In With Chloe."
After a yearlong break from dance, Chloé decided to give it a go again, this time with the Irreplaceables, coached by Cheryl Burke. Almost exactly a year later, Chloé's book Girl on Pointe: Chloe's Guide to Taking on the World was released.
In recent years, Chloé has appeared in movies including The Message, Next Level, Loophole, Limelight and F.R.E.D.D.I., as well as Center Stage: On Pointe and Famously Afraid, on TV.
She plans to start college at Pepperdine University in January 2020.
Find Chloé on Instagram, Twitter and YouTube.
Jojo Siwa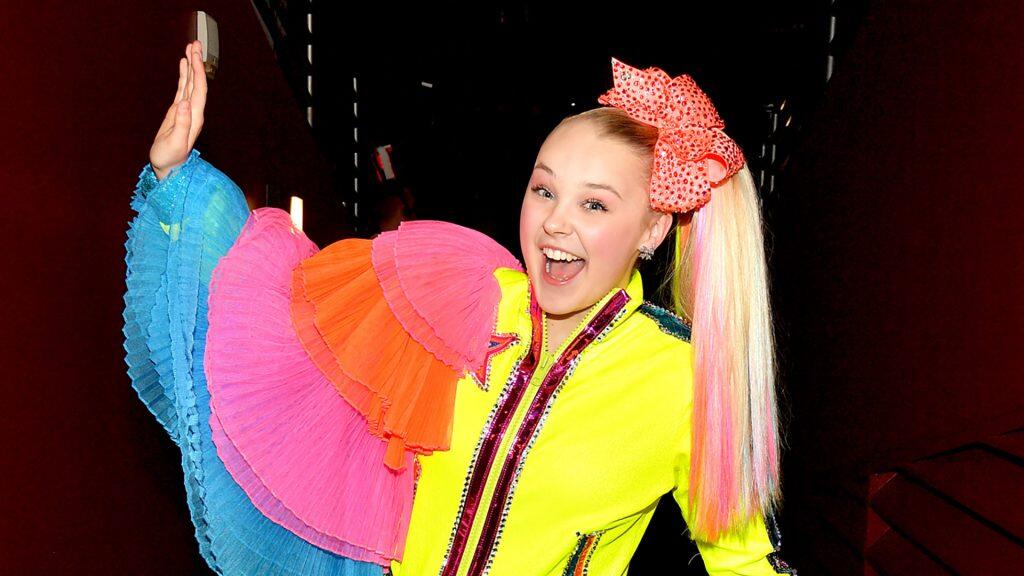 Appeared on: Seasons 4, 5 and 6; returned during Season 8
Originally from: Omaha, Nebraska
After appearing on Season 2 of Abby's Ultimate Dance Competition, Jojo first appeared on Dance Moms during the Season 4 episode, "Abby Strikes Back." Throughout her time on the show, Jojo stood out with her bright bows, rainbow accents and chatty disposition.
In Season 5's "JoJo with a Bow Bow," the future superstar made her goal clear: "I just want a permanent spot on the team." Jojo went above and beyond achieving that goal, as she began a years-long run on Nickelodeon that is still going strong. In addition to guest appearances on several Nick shows including The Thundermans, School of Rock, and All That, she co-hosted Lip-Sync Battle Shorties with Nick Cannon.
In Season 8, Jojo surprised the new ALDC team with her unexpected drop-in, in "Making a Splash in Pittsburgh."
Last summer she voiced Jay in Angry Birds 2 on the big screen, and her D.R.E.A.M. tour will continue into 2020.
Find Jojo on Instagram, Twitter and YouTube.
Nia Sioux
Appeared on: Seasons 1 through 7
Originally from: Pittsburgh, Pennsylvania
From videos for her own singles to a role in the off-Broadway production Trip of Love, longtime Dance Moms cast member Nia Sioux has made a name for herself in the singing and acting universe.
In the Dance Moms Season 4 episode "Family Comes First," Nia surprised her teammates, her mom and herself as she placed in the top three at a major competition after a bit of a slump. During Season 5, Nia's first video and single "Star in Your Own Life" were released, and some of moms had a thing or two to say about that in the episode " Showdown in Pittsburgh, Part 1." Her follow-up single and video was "Slay."
During Season 7, Nia danced with the Irreplaceables, along with Chloe, Kalani Hilliker, Camryn Bridges and Kendall Vertes.
Fans got to see Nia's silly side in this video she made with Seventeen, where she talked about her most embarrassing Dance Moms moments—and more awkward stories.
Nia recently appeared on the animated series, The JoJo & BowBow Show Show, landed a recurring role on The Bold and the Beautiful that spanned 2018 into 2019, and stars as Lily in Sunnyside Up, a new series from Brat TV.
Find Nia on Instagram, Twitter and YouTube.
Mackenzie Ziegler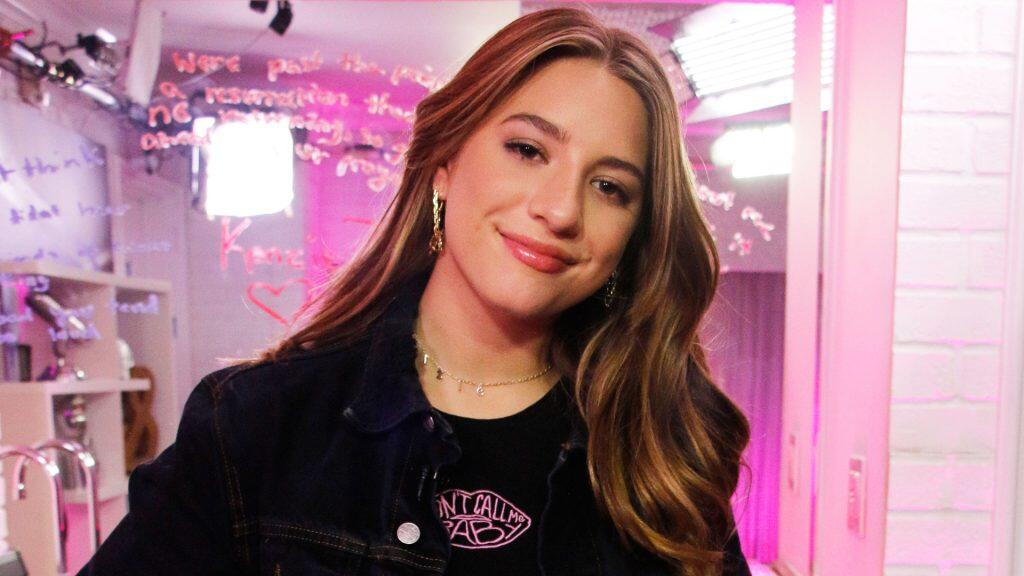 Appeared on: Seasons 1 through 6
Originally from: Pittsburgh, Pennsylvania
The youngest dancer on the show, Mackenzie Ziegler, a.k.a. Kenzie, started dancing when she was two. She was just seven when she first appeared on Dance Moms, in 2011. In Season 2's "I Know What You Did Last Competition," Kenzie took first in the Petite category at Energy Dance, a competition in Michigan, with her solo "Daisy Chains."
Season 5's "Maddie vs. Mackenzie" saw the sisters compete against one another, with Mackenzie surprising the crowd—and herself—when she took the top spot. In May 2016, Mackenzie and Maddie wrapped up their Dance Moms tenure in "Maddie and Mackenzie Say Goodbye."
While she was still on the show, Mackenzie established herself on the music scene with "It's a Girl Party," which reached the top spot on several 2014 lists. Her singing career has continued alongside a number of TV and web roles. In 2015 and 2017, Kenzie appeared on the Nickelodeon show Nicky, Ricky, Dicky & Dawn, and in 2018 she was cast as the lead in the web series, Total Eclipse. In the summer of 2019, Mackenzie released her single, "Hot."
Find Mackenzie on Instagram, Twitter, TikTok and YouTube.
Kalani Hilliker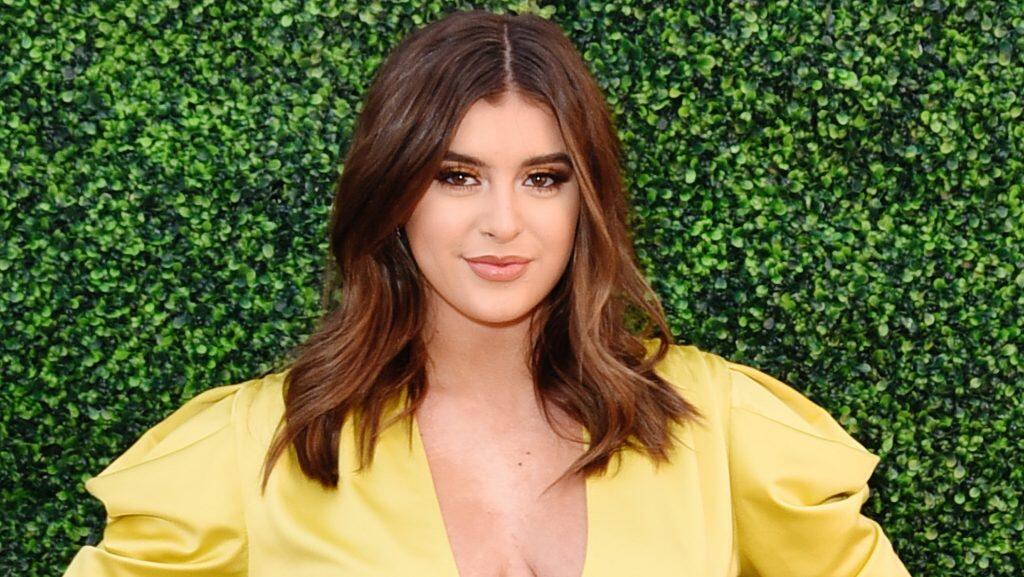 Appeared on: Seasons 4, 5, 6, 7
Originally from: Phoenix, Arizona
Kalani's career kicked off quite a while before her debut on Dance Moms. She got her start as a contestant on Make Your Mark: The Ultimate Dance Off, on the Disney Channel. She and her team AKsquared took first place, earning them an appearance on an episode of the network's show Shake it Up.
She continued her TV career on ABC Family's Bunheads. Not long after, fans could find Kalani on Abby's Ultimate Dance Competition. Kalani first appeared on Dance Moms during Season 4's "Big Trouble in the Big Apple," when she and Maddie took first place for their duet "Two Sapphires."
Along with four of the other dancers, Season 7's "There's a New Team in Town" saw Kalani switch from working with Abby to the Irreplaceables, with Cheryl Burke.
Kalani's interests and talent have also brought her into the world of fashion. She has crafted designs in dancewear, prom dresses and, most notably, socks. Her current sock line is Pretty Feet by Kalani Hilliker, sold at Claire's.
She has judged multiple Miss Teen USA finals, and along with judging, choreographed for the contestants in the 2018 competition. Even more recently, Kalani has appeared as Sabrina, one of the lead characters on the Brat TV series Dirt.
Find Kalani on Instagram, Facebook, Twitter and YouTube.
Kendall Vertes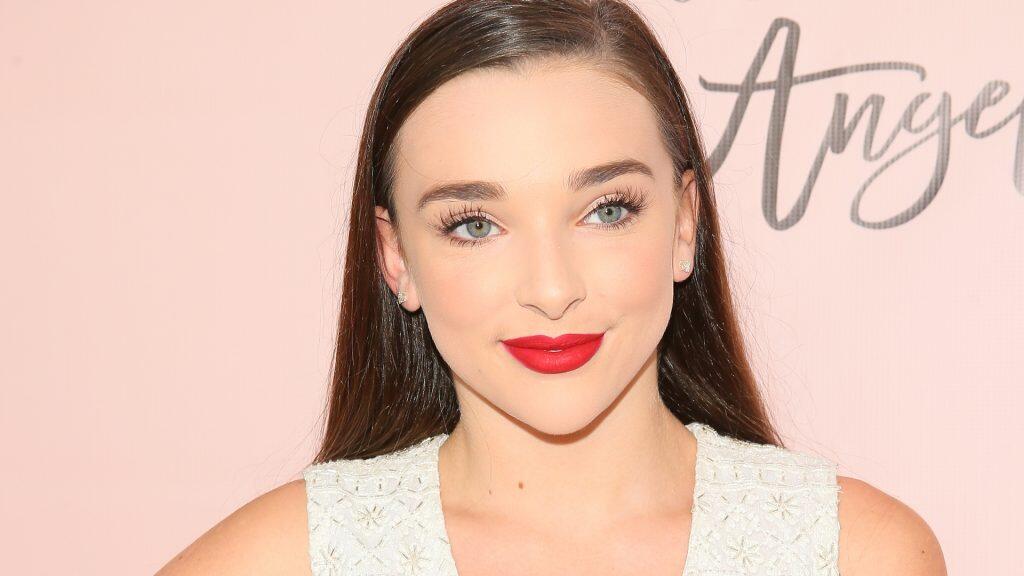 Appeared on: Seasons 2 through 7
Originally from: Pittsburgh, Pennsylvania area
During Season 2's "Guess Who's Back," Kendall Vertes, a.k.a. Kendall K, became a permanent part of the team after a period of probation.
While she had a slew of memorable performances over the years, one of Kendall's most notable routines was "The Scream," which viewers first saw in Season 7's "Return of the Rotten Apples." With this dance, Kendall took first in the Teen Solo category at the New York Dance Experience competition, in Dublin, California.
Also making her mark on the music scene, Kendall released albums on her YouTube channel during her tenure on Dance Moms and since becoming part of the Irreplaceables. Her music includes the widely viewed "Wear Em Out," K-Mas (a Christmas album), "Where Would I Be Without You" and "Girl Talk."
Kendall has several acting credits under her belt as well, most recently appearing in Rapunzel: A Princess Frozen in Time and Anastasia: Once Upon a Time, to be released in 2020.
Find Kendall on Instagram, Twitter and YouTube.
Ava Michelle Cota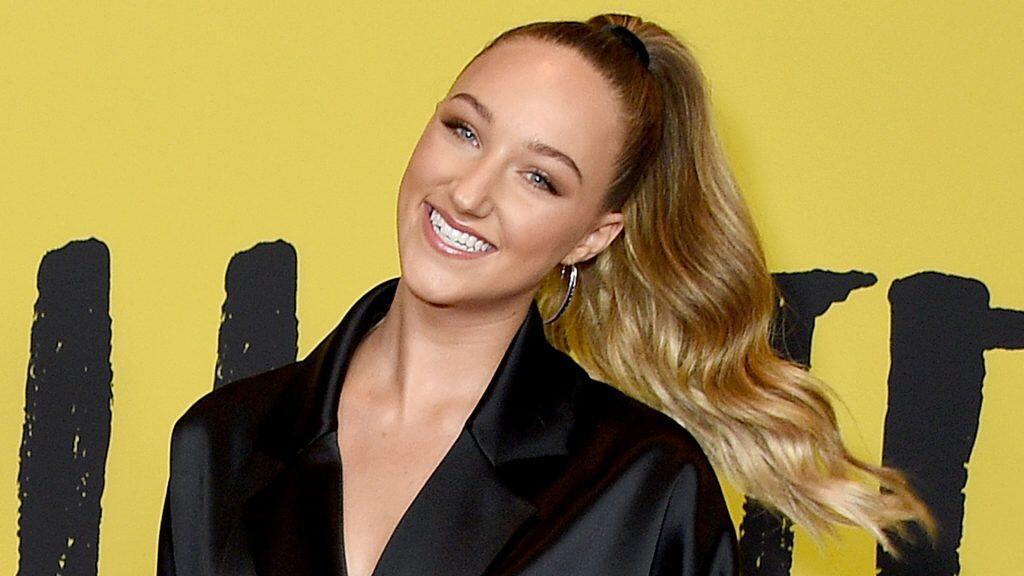 Appeared on: Seasons 3, 4 and 5
Originally from: Fenton, Michigan
Ava Michelle made her first Dance Moms appearance in Season 3's "The Beginning of the End." Near the end of Season 4, Ava's mom, Jeannette, brought her to Los Angeles, where the rest of the team was, only to see Ava cut from the team in no uncertain terms.
In Season 5's "Chaos at Nationals," Ava competed with Broadway Dance Academy, which at the time was owned by her mom, Jeannette. She came out on top, beating Maddie for the number one position in the competition.
Ava went on to do modeling, appeared on So You Think You Can Dance: the Next Generation, and recently released a video for her single, "Poor You."
In recent years, though, the movie Tall Girl, which premiered on Netflix in September 2019, is the project that has shined the brightest spotlight on Ava Michelle, who is 6'1".
Find Ava Michelle on Instagram, Twitter and YouTube.
See all of the Dance Moms alums listed above perform in some of their key moments in the show without signing in.