On May 5, 1921, Coco Chanel debuted the first modern perfume, Chanel No. 5. Before introducing the world to her now-iconic fragrance, Chanel had already created a fashion empire. Her streamlined, chic styles forever freed women from the constraining, corseted fashions of the Victorian Age. Her fragrance further liberated the modern woman. The perfume also solidified the Chanel brand as not just a product, but a lifestyle.
Up until the 20th century, fashion houses were not in the business of crafting perfumes. In 1920, 10 years after opening her first Paris hat shop, Chanel changed this custom. She proposed the following challenge to the French-Russian perfumier, Ernest
Beaux: "Create a scent that would make its wearer smell like a woman, and not a rose." He presented her with a selection of options. Chanel selected the fifth sample, a concoction of jasmine, ylang-ylang, may rose and sandalwood.
Just as she revolutionized clothing with her tweed suit, little black dress, two-toned pumps and quilted bags, Chanel also rewrote the rules when it came to perfume. She was the first fashion designer to link her brand name to a perfume bottle. Also, Chanel No.
5 contained aldehydes that made it stay on the skin longer than many perfumes of the time. Now, women did not have to keep reapplying perfume throughout the day. Chanel also changed what scents were socially acceptable for respectable women to wear. Before Chanel No. 5, "classy" women limited themselves to fragrances from a singular flower. It was now fashionable for even high-society ladies to wear a bouquet of scents.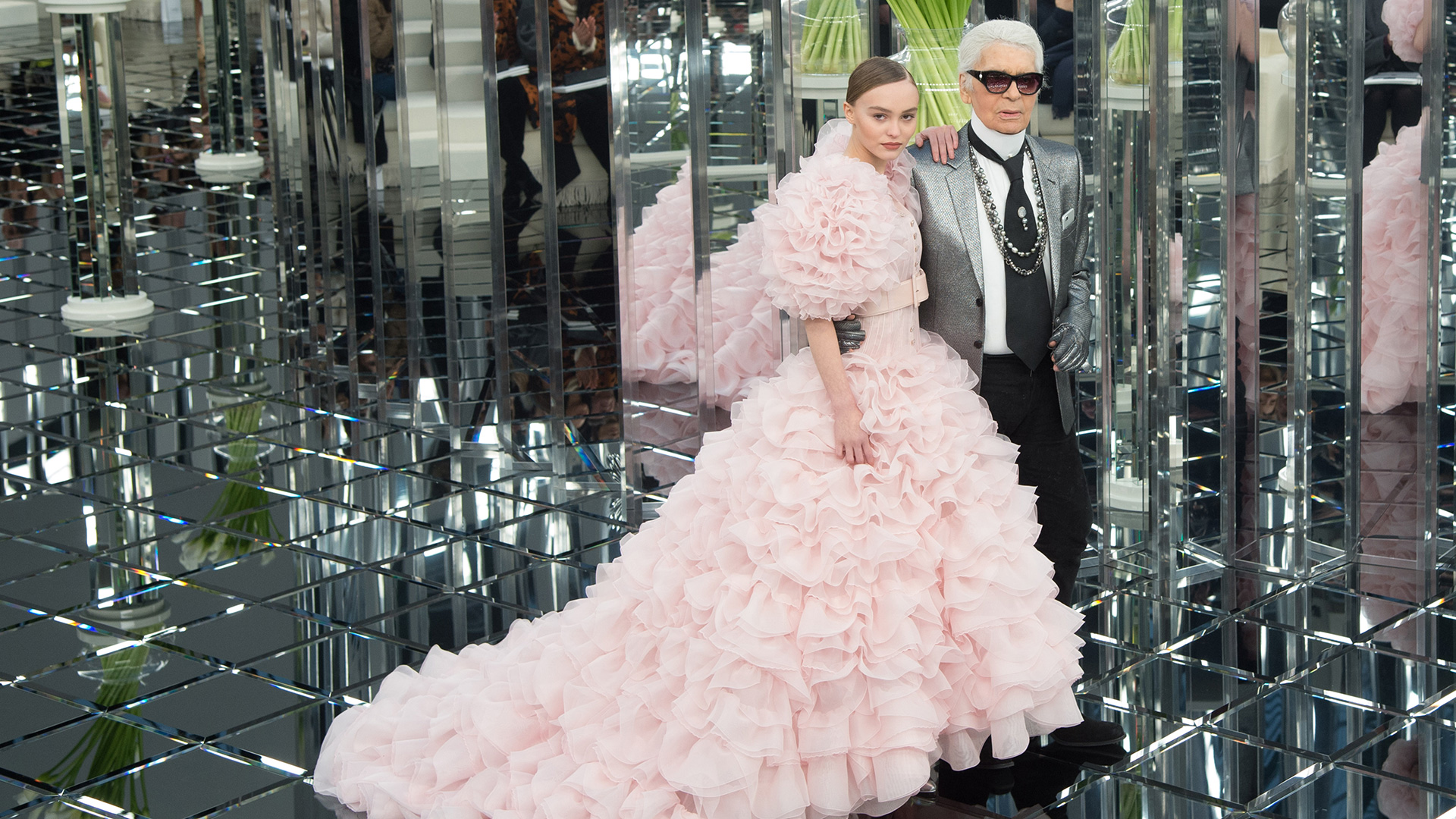 Photo: Stephane Cardinale – Corbis/Corbis via Getty Images
Although at first only available in her Paris shop and other high-end retailers, Chanel No. 5 eventually was advertised to the masses, starting in 1934. In the 1950s, Chanel No. 5 sales were boosted thanks to Marilyn Monroe's endorsement of the brand. When asked what she wore to bed, she famously replied, "Five drops of Chanel No. 5."
In the early 1970s, Catherine Deneuve became the first of many actresses to be featured as the face of Chanel No. 5. Since then, a bevy of women, and one man, have represented Chanel No. 5, including Nicole Kidman, Audrey Tautou, Gisele Bündchen, Brad Pitt, and, most recently, Johnny's Depp's daughter, Lily-Rose. Almost a century since it was launched, Chanel No. 5 is still a classic fragrance for a brand-new generation of independent women.