On February 24, 1977, Crystal Gayle won Best Female Vocalist at the 12th Annual Academy of Country Music Awards. In 1978, the singer with floor-length hair became the first female country artist to reach platinum sales, with her 1977 album "We Must Believe in Magic." The album included her country-pop crossover hit, "Don't It Make My Brown Eyes Blue." So far, Gayle has scored 20 No. 1 country songs. As one of the most successful country-pop crossover acts of the 1970s and 1980s, she paved the way for artists such as Faith Hill, Shania Twain and Carrie Underwood.
Gayle was born Brenda Gail Webb on January 9, 1951, in the Appalachian coal-mining town of Paintsville, KY. Gayle was the youngest of eight siblings, including singers Loretta Lynn and Peggy Sue. In 1970, Gayle released her first Top 40 country single, "I've Cried The Blues (Right Out of My Eyes)," on her sister Loretta Lynn's record label, Decca Records. For the next three years, she released three more successful singles.
In 1974, determined to step out of the shadow of her famous older sister, she signed United Records and released her first album, "Crystal Gayle." Her self-titled album included Gayle's first top-10 country hit, "Wrong Road Again"(1974). Two years later, Gayle scored her first No. 1 country hit with "I'll Get Over You" (1976).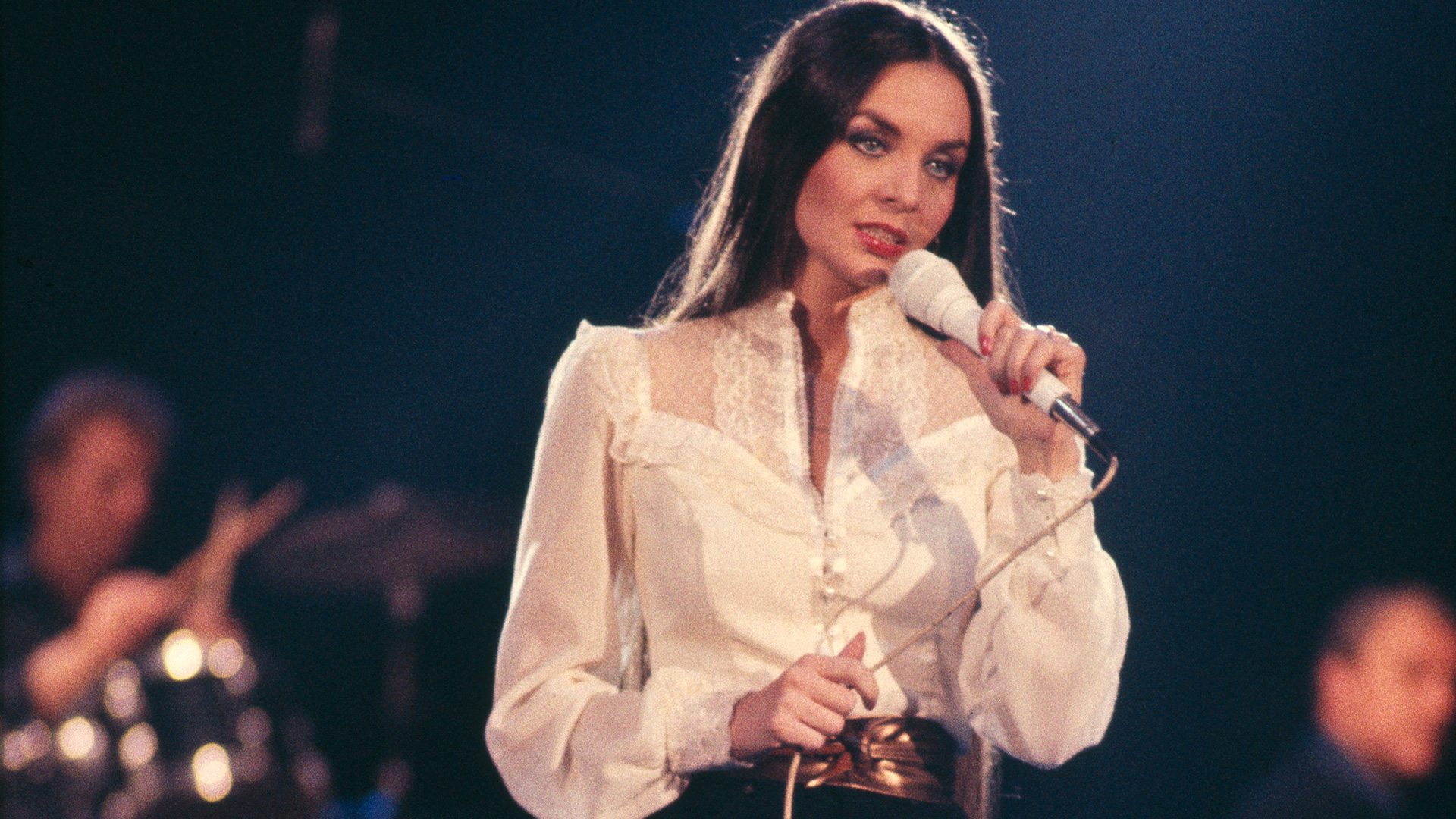 Photo: David Redfern/Redferns/Getty Images
Global superstardom came for Gayle in 1977, with her first country-pop crossover hit, "Don't It Make My Brown Eyes Blue" (1977). Aside from her 1977 win at the 12th Annual ACM Awards, she won a Grammy for Best Country Vocal Performance, Female in 1978. With her signature floor-length hair and melodious voice, Gayle went on to define the 1970s and 1980s country sound. Some of her other No. 1 hits include 1978's "Talking in Your Sleep," "If You Ever Change Your Mind" (1980) and the 1981 duet with Eddie Rabbitt, "You and I."
Today, Gayle is still touring. On November 15, 2016, Underwood recognized Gayle's influence on country music by inviting her to become a member of the Grand Ole Opry. Almost 50 years after her Opry debut, Gayle performed with Underwood on the legendary Nashville stage… and Gayle is scheduled to perform there tonight, 41 years after her big ACM win.