On January 24, 1968, Mary Lou Retton was born in Fairmont, WV. The smiling and bubbly athlete grew up to become the first-ever American woman to win the all-around gymnastics event at the 1984 Summer Olympics at age 16. The pint-sized gymnast was so popular after her win that she became the first female athlete with her image featured on the cover of a Wheaties box. Thirty-four years since her sports history-making moment, Retton is still an inspiration as she turns 50 today!
Retton was inspired to take up gymnastics after watching the 1976 Olympics. After showing considerable promise in the sport, she and her family moved to Houston, TX so that she could train with the legendary coach, Bela Karolyi. Under his helpful instruction, Retton won many important gymnastic competitions, including the American Cup and U.S. Nationals in 1983 and the American Classic in 1983 and 1984.
At the 1984 Olympics in Los Angeles, CA, Retton not only became the first American to win a gold medal in the all-around event, she also took home two silver medals and two bronze medals. As she successfully nailed the Tsukahara with a full twist that won her the gold in the all-around event, Retton raised her arms and flashed her heartwarming smile that made her America's sweetheart. Sports Illustrated magazine even named her "Sportswoman of the Year." Retton not only became the first female athlete with her own iconic Wheaties orange box, but she was also the brand's first official spokeswoman. Retton opened the door for other women to earn the coveted "Breakfast of Champions" cover, including Lindsey Vonn (2010) and Misty May-Treanor (2012).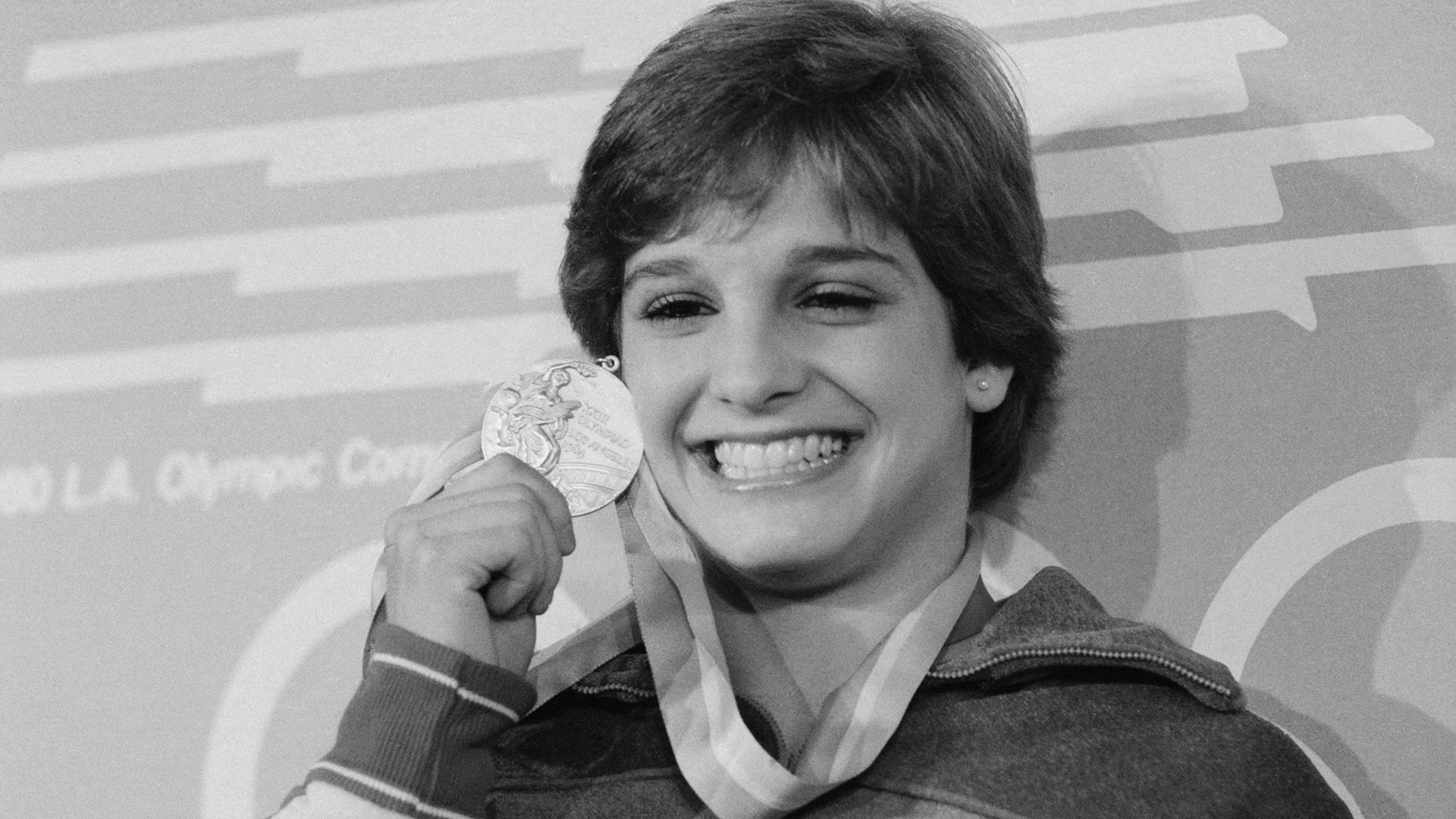 Photo: Getty Images
For 20 years Retton held the record as the only American woman to win the gold in the all-around. However, Carly Patterson (Athens in 2004), Nastia Liukin (2008 in Beijing), Gabby Douglas (2012 in London), and Simone Biles (2016 in Rio de Janeiro) have since tied her record.
Today, Retton sits on the sidelines to cheer on all four of her daughters who have followed her gymnastics path. She and her husband, Shannon Kelley, a former quarterback for the University of Texas, never pressured their kids into sports. However, their spawn, not surprisingly, inherited a natural talent, thanks to their parents strong DNA. Continuing to inspire us with her healthy lifestyle
and perky spirit, Retton is still America's sweetheart at 50! Happy Birthday!