On January 21, 2001, Julia Roberts won the Best Performance by an Actress in a Motion Picture – Drama award at the Golden Globes for her role in "Erin Brockovich." As the title character in the film, Roberts skillfully portrayed a brazen single mother who led a brave legal fight against an energy company's malfeasance. In this role, Roberts also made Hollywood history with her record-breaking $20 million salary for a female actress. She also went on to win her first Best Actress Oscar, as well as a SAG Award and a BAFTA Award. As both a commercial and critical success, "Erin Brockovich" showed us that not all legal heroes wear power suits. In fact, sometimes, they wear fitted mini skirts and show some cleavage, while still tenaciously – and successfully – fighting against corporate injustice.
Directed by Steven Soderbergh and written by Susannah Grant, "Erin Brockovich" tells the true story of a woman who led a fight against a California power company, PG&E, that had poisoned a small town's water supply and tried to cover up their crime. The contaminated water caused fatal illnesses within the community. Brockovich discovered this case while working for a small town lawyer, Ed Masry (Albert Finney). Although she was a struggling, twice-divorced single mother of three was focused in her fight for justice against the energy company. In 1993, Brockovich and Masry put together over 600 plaintiffs who had been hurt. They partnered with a major law firm and went after PG&E, a $30 billion company at the time. As a result of their efforts, PG&E settled with the plaintiffs for $333 million, the largest settlement ever paid in a direct-action lawsuit in U.S. history.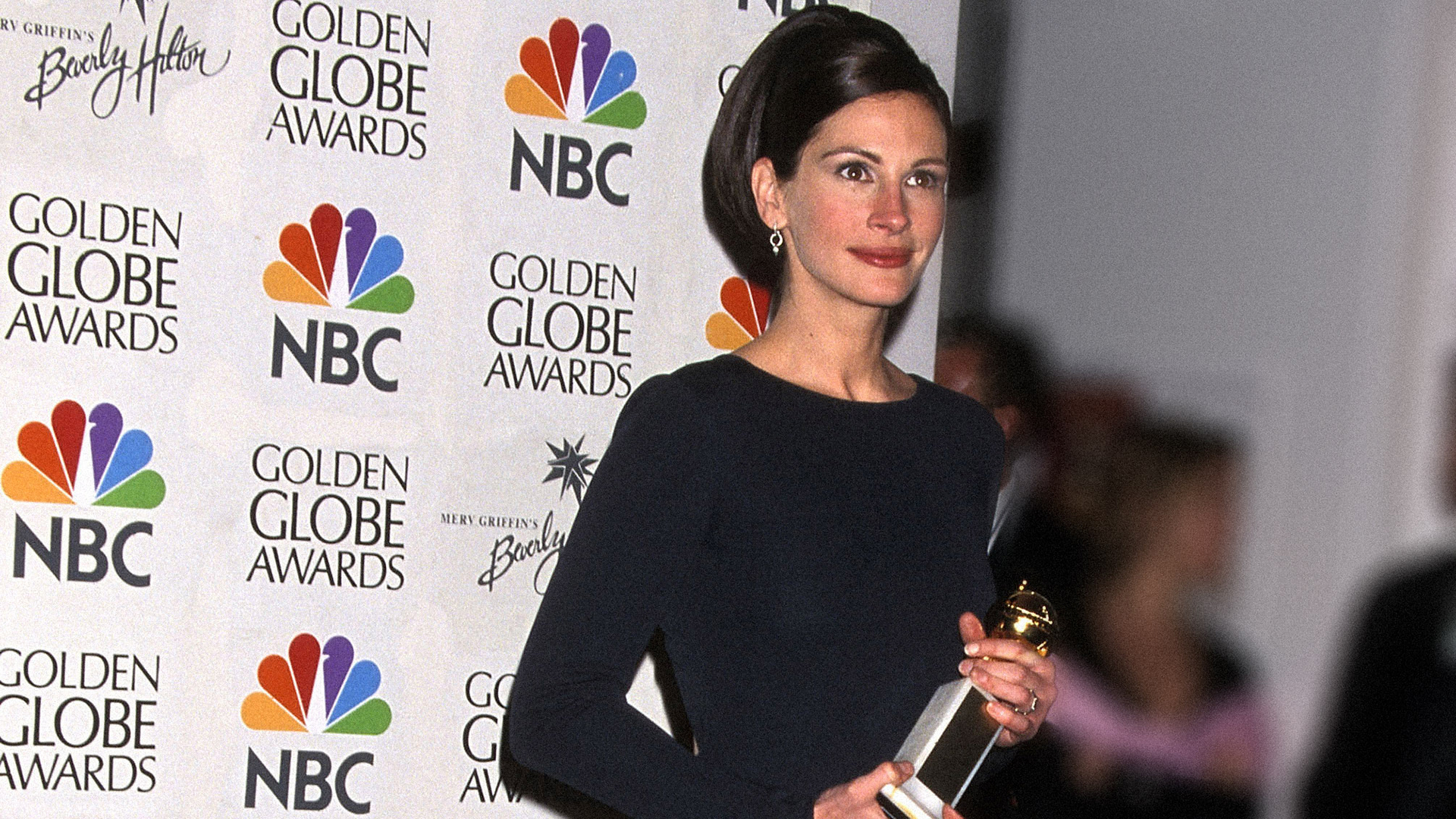 Photo: Ron Galella, Ltd./WireImage
Roberts, who had her first big break playing Shelby in "Steel Magnolias" (1989), delivered one of the most powerful performances of her career as Brockovich. Already a commercial success thanks to films like, "Pretty Woman" (1990), "The Pelican Brief" (1993), "My Best Friend's Wedding" (1997), and "Notting Hill" (1999), Roberts' achieved critical acclaim with "Erin Brockovich." In an interview, Roberts shared her admiration for the Brockovich: "I have great admiration for what she stands for. A lot of women in our culture are facing being a single mother, trying to make ends meet. They are the heroes of our time, aren't they?" One of the toughest scenes for Roberts to film was when the real Brockovich made a cameo as a waitress. She shared, "It was really daunting and bizarre to play a person when that person is doing a line with you."
Thanks to the work of Brockovich as well as Roberts' dynamic performance, we were inspired by an unlikely, but important, environmental justice champion. Brockovich even attended the 2001 Golden Globe Awards, so when Roberts won the Best Actress award, the win was all the more powerful. In her usual charming style, Roberts said in her acceptance speech, "Erin Brockovich, the real gal, is awesome and she should be a lesson that we are all powerful individuals who can make a difference in the world." Nearly 20 years later, we continue to push for more multi-dimensional female lead characters in Hollywood. We can thank Roberts' award-winning performance in "Erin Brockovich" for paving the way.