On February 27, 1922, the Supreme Court unanimously dismissed a challenge to the 19th Amendment to the U.S. Constitution, which declares that "the right of citizens of the United States to vote shall not be denied or abridged by the United States or any state on account of sex." The female suffrage amendment was a result of 70 years worth of petitions, meetings and protests. Almost a century after the 19th amendment was ratified, we are seeing a record number of women running for public office.
After both the Democratic and Republican parties endorsed the women's right to vote, the 19th Amendment was passed by Congress on June 4, 1919. It was sent to the states for ratification. On August 18, 1920, the female suffrage amendment was ratified after getting the necessary three-fourths majority of states to ratify it. Eight days later the 19th Amendment officially went into effect on August 26, 1920.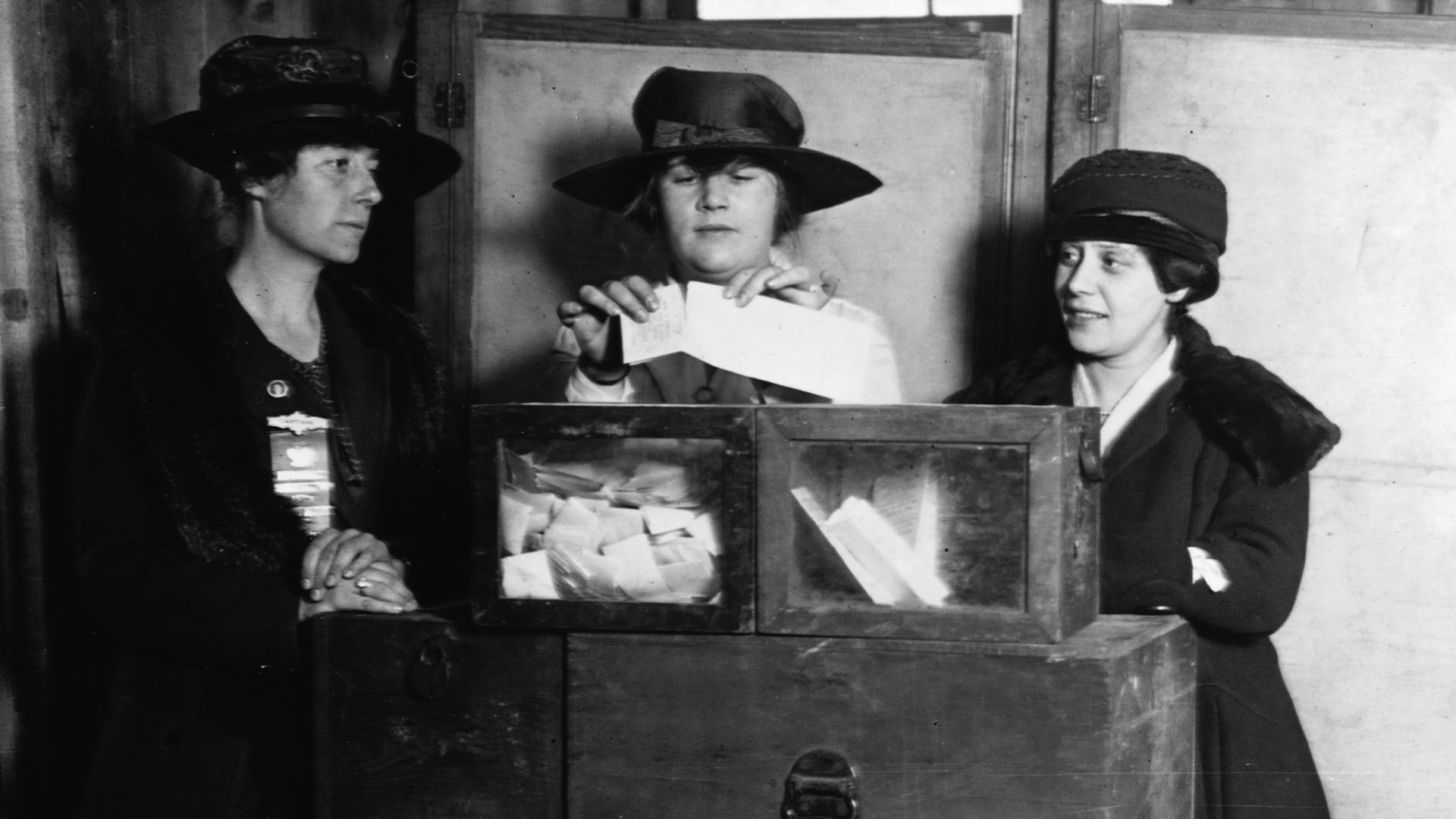 Photo: National Photo Company/Library of Congress/Corbis/VCG via Getty Images
However, two months after the amendment was incorporated into the U.S. Constitution, a Baltimore lawyer named Oscar Leser sued to have two women, Cecilia Waters and Mary Rudolph, taken off the city's voting rolls. In Leser v. Garnett, Lesser's main argument was that the Maryland constitution only allowed for men to vote and the Maryland legislature had not agreed to ratify the 19th amendment.
In response to Leser's claim, the Supreme Court unanimously upheld the constitutionality of the 19th Amendment. In a 1,036 word opinion, Justice Louis Brandeis turned down Leser's challenge by using the 15th Amendment as precedent. The 15th Amendment, that had barred the denial of the right to vote on the basis of race, color or condition of previous servitude, was still considered the official law of the land even though six states had not ratified it.
Today, women are more politically active than ever. For the upcoming 2018 midterm elections, at latest count, 431 women are running or are likely to run for the House of Representatives nationwide. At this point in two years ago, there were fewer than half of that. Additionally, 50 women are running for or likely to run for Senate. This number of female candidates has doubled since 2016.