On February 10, 1968, Peggy Fleming won gold at the 1968 Olympic Winter Games in Grenoble, France. The 19-year-old champion was the only U.S. competitor to take home a gold medal that year. Fleming achieved a level of fame unknown to previous figure skaters. Fifty years later, as we watch the Team USA figure skating trio of Mirai Nagasu, Bradie Tennell and Karen Chen go for the gold in PyeongChang, South Korea, we can thank Fleming for putting women's figure skating in the spotlight!
Fleming was born on July 27, 1948, in San Jose, CA and started skating at 9 years old. When she moved to Cleveland, OH with her family, Fleming started to perform in the amateur skating circuit. Training with the legendary coach William Kipp, she won her first championship at age 11. Devastatingly a year later in 1961, her coach and the entire U.S. figure skating team tragically died in a plane crash in Brussels, Belgium. After this loss, Fleming started to train with Carlo Fassi, known for his own elegant skating style. She went on to win three world championships and five U.S. titles between 1961 to 1968.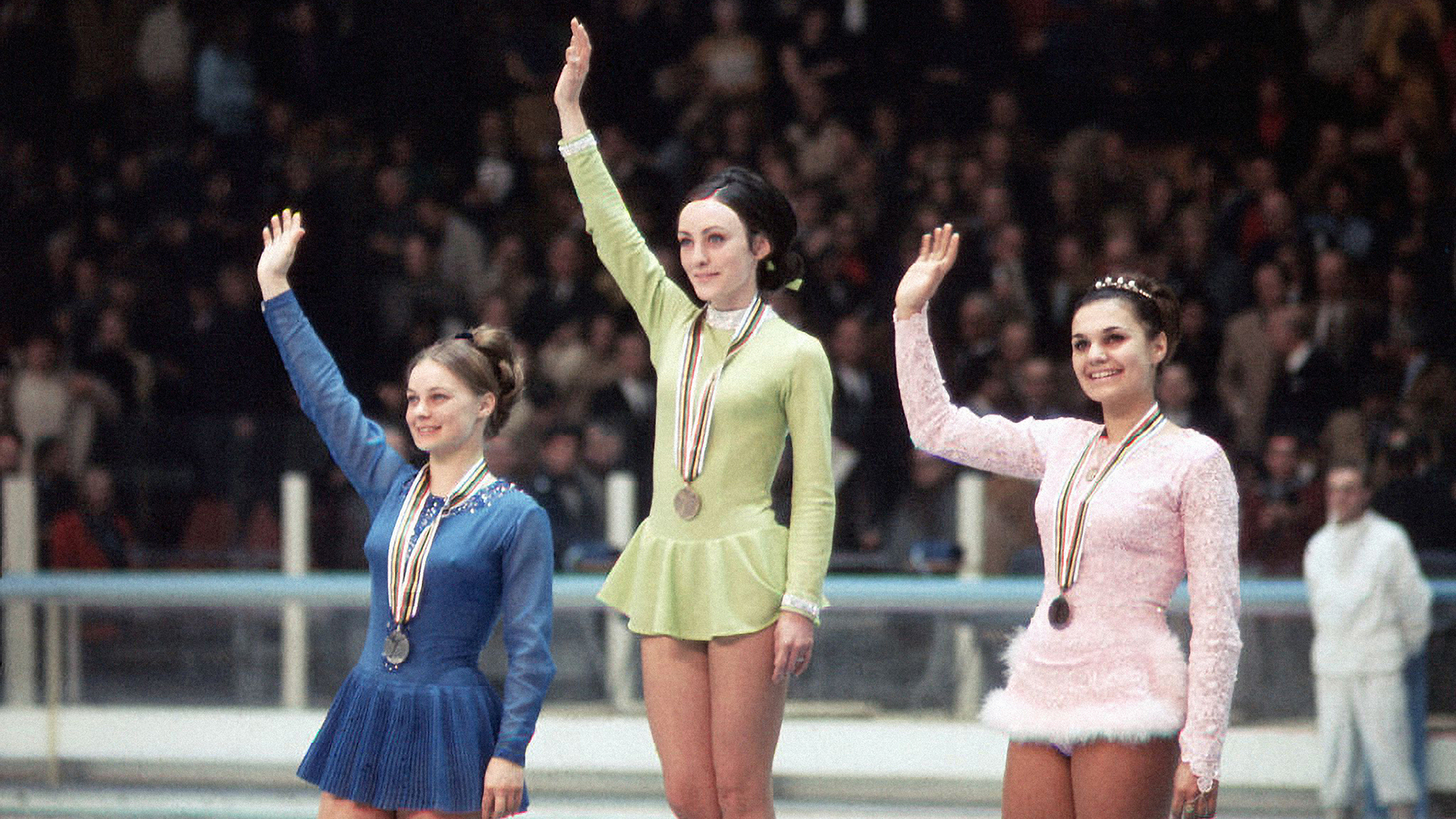 Photo: Bettmann/Getty
In light of the 1961 loss of the entire U.S. team, Fleming's history-making gold medal win at the 1968 Winter Olympics was even more meaningful. During her program, one commentator remarked, "It gives me goosebumps," while another added, "I see very few skaters skate with a grace and feeling like she has."
The Olympic champion went on to become a TV regular. She starred in several television specials, including "Fantasy Island" (1977-1984) and "Nutcracker On Ice" (1995). She also performed in the Ice Capades and Ice Follies across the United States. In 1981, she became an ABC sports commentator.
In 1998 she was diagnosed with breast cancer, beat it and chronicled her experience in her memoir, "The Long Program."
At the 2018 U.S. Figure Skating Championships, Fleming was a co-chair alongside other Olympic greats like Kristi Yamaguchi. Marking the 50th anniversary of her gold in Grenoble, Fleming was honored with a portrait.