On April 20, 1977, "Annie Hall" was released in theaters, to widespread critical acclaim. Starring Diane Keaton and Woody Allen, the film went on to win four Oscars, including Best Actress for Keaton's performance as the flighty, giggly title character. Forever changing the romantic comedy genre, "Annie Hall" has also had an important influence on women's fashion. Based on Keaton's own personal style, the "Annie Hall look" made menswear a "must wear" look for the stylish, independent woman of the late-1970s. To this day, androgynous styles still rule the fashion runways.
"Annie Hall" is about the failed relationship between the neurotic New Yorker, Alvy Singer (Allen) and the naive singer from Wisconsin, Annie Hall. Allen wrote the part of the eponymously-named protagonist specifically for Keaton. In fact, Hall is Keaton's original surname and Annie was her nickname growing up. "Annie Hall" is based on Allen and Keaton's romantic relationship in the early 1970s. It ended two years before they made the film.
Aside from her Oscar-winning acting performance, Keaton's style has had a long-lasting impact on pop culture. Inspired by the "cool-looking women on the streets of Soho," Keaton wore eclectically-layered men's attire. When Keaton showed up on set, she pushed for her character to wear what is now called the "Annie Hall look": oversized blazers, baggy pants, neckties, and bowler hat. However, costume designer Ruth Morley tried to unsuccessfully prevent the title character from sporting the quirky, unfeminine outfits.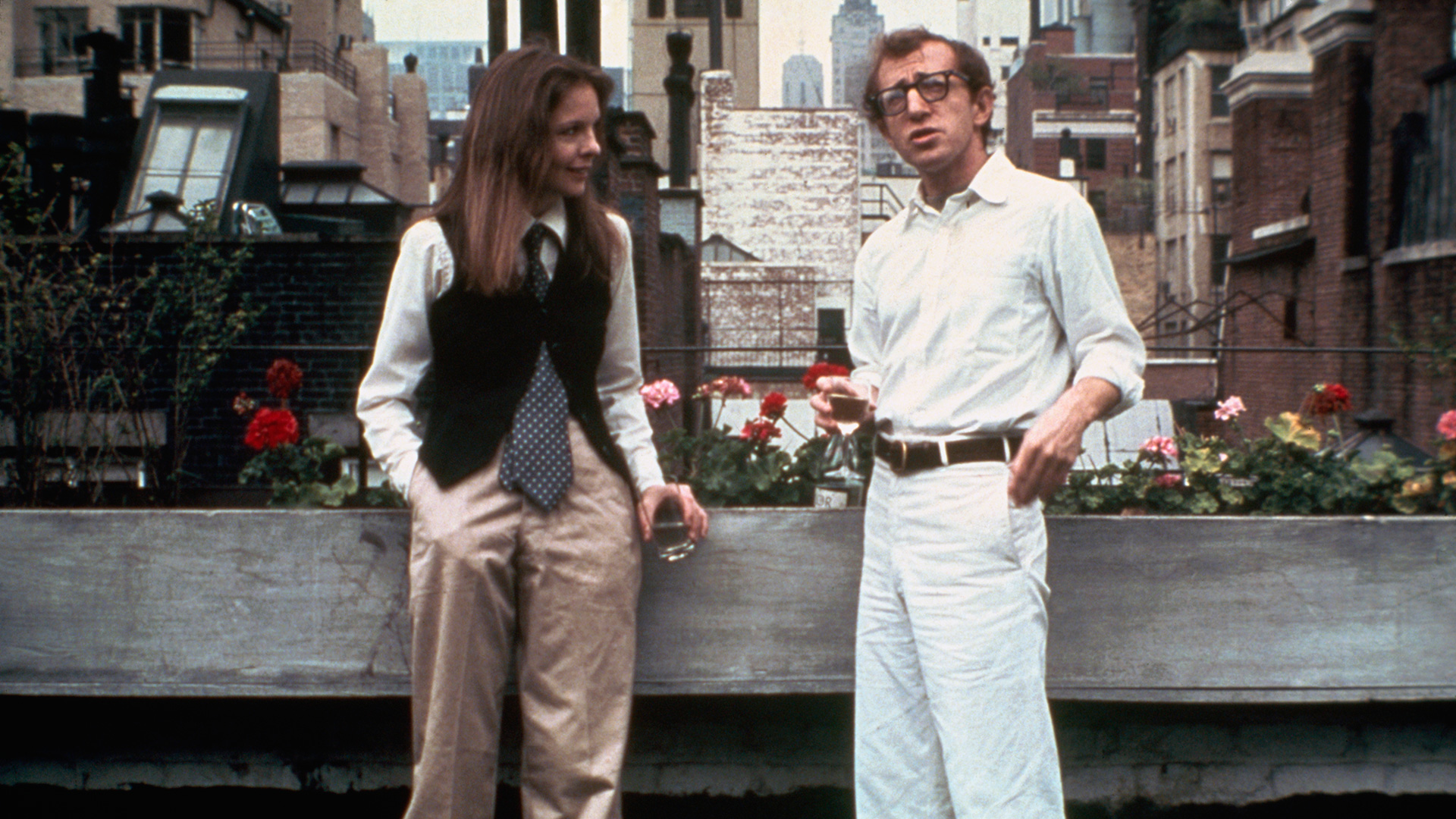 Photo: Silver Screen Collection/Getty Images
Even though her initial view was far different than Keaton's, Morley went on to work closely with Keaton to cultivate the look. They integrated pieces from Keaton's closet with items from thrift shops and men's shops. Fashion designer, Ralph Lauren, also contributed pieces from his collection. Keaton
explained in an interview: "Annie Hall was a combined effort really. Woody gave me carte blanche. Ruth and I went shopping. We borrowed and bought from Ralph Lauren because I loved what he did. But in the end, it was the way I normally dressed, and we didn't want to change that."
By the summer of 1977, the look was catching on around the country. The Washington Post observed that it is "apparent on the streets of New York in small doses. The ingredients of it are coming into the stores here." Coinciding with a time in history when many women were rejecting the conventional gender roles, the masculine fashion trend reflected these cultural changes.
Keaton has had many other award-winning, and popular, roles since the 1977 hit film. However, she is still often associated with her character, Annie Hall. The 72-year-old actress recently shared that she is not frustrated by it: "I'm not haunted by Annie Hall. I'm happy to be Annie Hall. If somebody wants to see me that way, it's fine by me."