How Jana Kramer of 'The Holiday Fix Up' Celebrates Christmas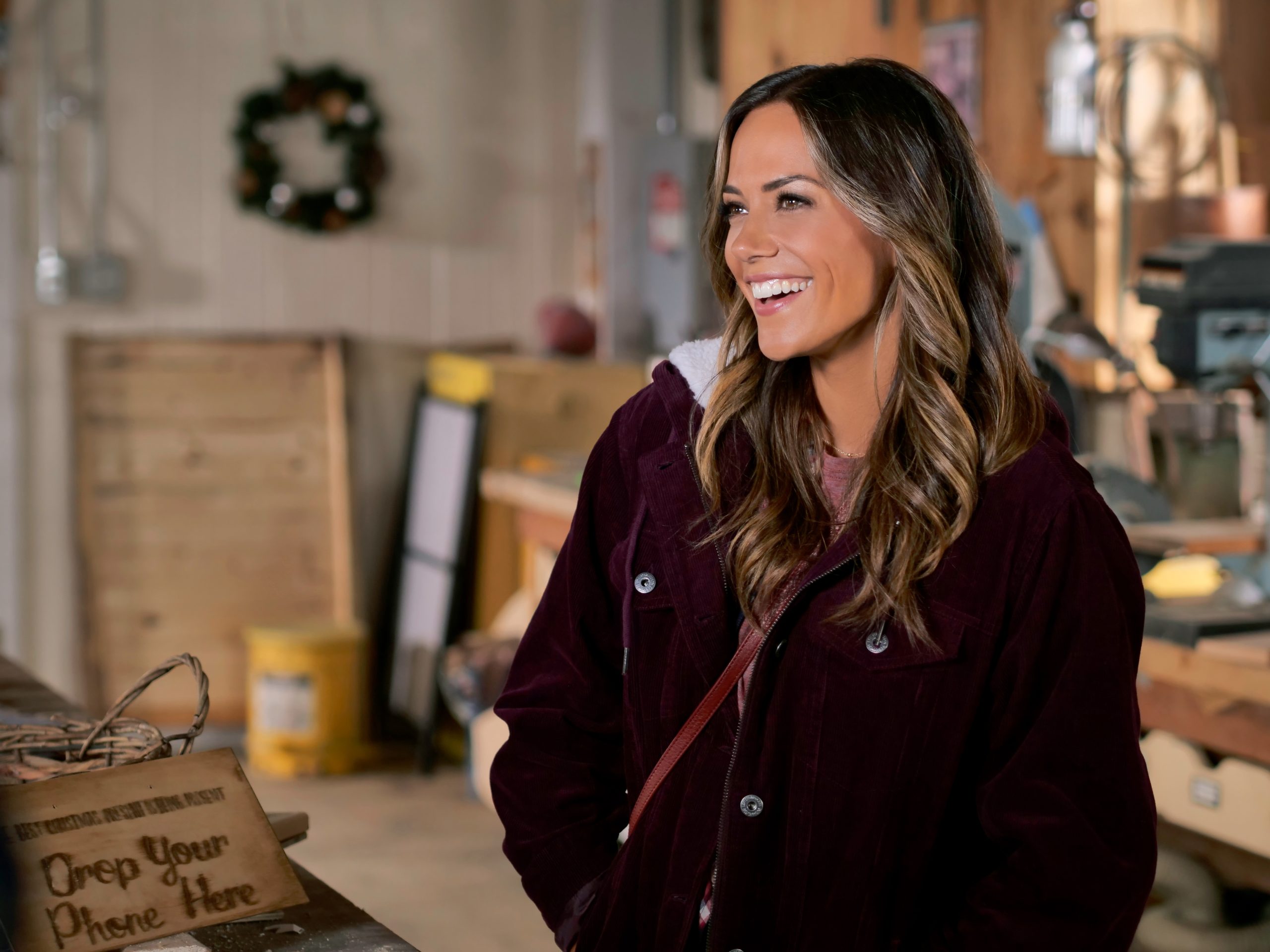 By: Liana Zaino
As part of our It's a Wonderful Lifetime lineup this season, country music singer and actress Jana Kramer (of One Tree Hill) stars in The Holiday Fix Up. Kramer plays Sam, a designer on a popular home renovation show who returns to her hometown to help renovate an inn. Sam is forced to work with Coop (Ryan McPartlin) as a lead contractor--the guy who broke her heart! Plus, don't forget to watch Jana in A Cowboy Christmas Romance, which premieres Saturday, December 10 at 8/7c and stream the next day in the Lifetime app.
Kramer spoke with Mylifetime.com about celebrating the holidays with her family and whether she has any DIY home skills.
What was your favorite part of shooting The Holiday Fix Up?
Just being able to film something that I helped create was so full-circle and rewarding.
Your character Sam does a lot of holiday decorating in this film. Do you have any favorite Christmas decorations?
I've had this little drummer boy decoration since I was my daughter's age. It was always my favorite. I'm staring at it in the office right now. It always puts a smile on my face.
Have you ever tackled any home renovations or home DIY projects yourself?
Oh man. I am the farthest thing from my character. I don't even use a ruler when I hang up pictures. I eyeball it.
What is your favorite Christmas song?
"Have Yourself a Merry Little Christmas": There is something so vulnerable about it, and kind.
Sam says that she's a "terrible baker." Do you do any holiday baking in real life? What's your specialty? What holiday treats do you look forward to the most?
I LOVE to bake. Me and my daughter love to bake cookies together. I'm excited to continue that same tradition that I did with my mom.
A lot of hometown holiday traditions are featured throughout the movie. Does your hometown have any holiday traditions that you participate in?
Honestly, no. But it's making me think I should come up with something for my neighborhood.
Sam goes through a lot of holiday stress trying to renovate the inn. Do you have any tips to de-stress during the holiday season?
Go at your own pace. Decorate what you want, when you want to.
One of Sam's best quotes from the movie is, "When it comes to Christmas, it's better to give than receive." Tell us about the best gift you've ever given for the holidays?
I'm all about giving things that are sentimental, but honestly for me now, it's to give my kids the best Christmas they have ever had because they deserve it.