Q&A With Melissa Joan Hart on Her Nuttiest Christmas Memory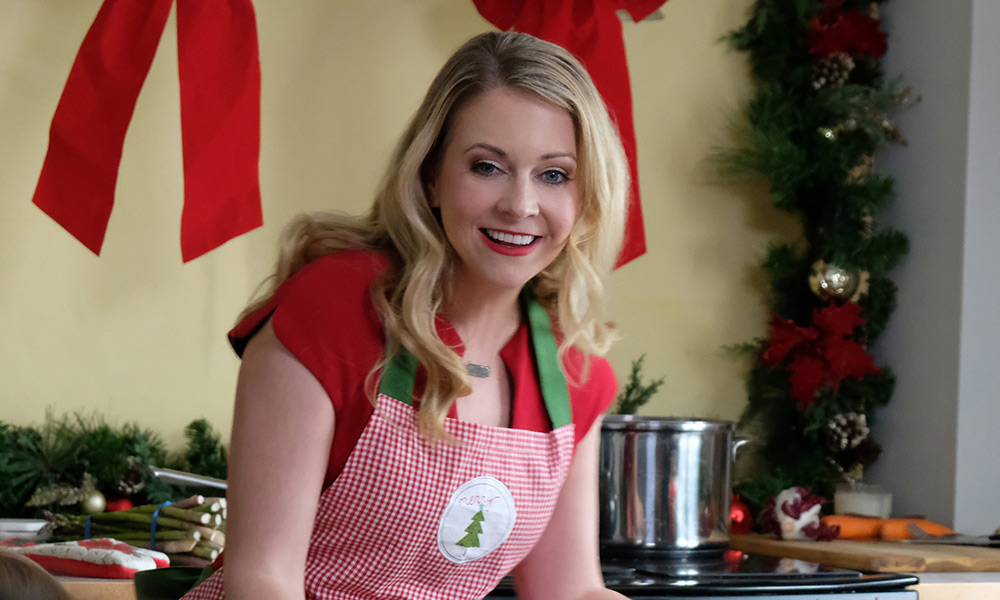 Actress Melissa Joan Hart of "A Very Nutty Christmas" tells us about her favorite Christmas memories and how she celebrates with her children.
Melissa Joan Hart will star in Mistletoe in Montana on Friday, December 17 at 8/7c on Lifetime.
What's your favorite Christmas memory?
Too many to count, but one year when I was about 8, my parents were putting us to bed with the usual routine— closing the closet door, pushing the beds together and pulling down the blind—when outside a red light was glowing and some sleigh bells started [ringing]. I was terrified and excited at the same time.
Do you have any fun Christmas traditions with your family?
You name it, we do it. Cookies, movies, mall Santa photo!
What's the best gift you ever gave someone for Christmas?
I had a huge beer truck pull up to my dad's shop one year and unload 60 cases to him and his guys. He loved that!  I like to be more sentimental usually, but my dad likes the simple pleasures.
What was your favorite part to shoot of "A Very Nutty Christmas"?
The week we filmed in the bakery with Barry [Watson], Riz [Rizwan Manji] and Marissa [Jaret Winokur] was a blast! All of us were giggling the entire week and going to dinner at the Mohegan Sun Casino nearby, which was a hoot. Oh, and filming at the Mystic Harbor area in Connecticut was gorgeous and fun, too. We enjoyed the local popcorn and teas daily.
Do you have any "nutty" or crazy Christmas memories?
I remember we had some people over for Christmas Eve one year and suddenly something big fell outside. It was a bag of toys for all the kids. I duplicated that for my kids a few years ago.
Do you believe magical things can happen on Christmas?
Absolutely! You just have to believe!