On May 1, 1963, Gloria Steinem published the first installment of her two-part article, "A Bunny's Tale." This exposé for Show Magazine was the product of a two-week undercover stint working as a Bunny at the Playboy Club in New York City. Written in the form of a diary, Steinem revealed in vivid detail the humiliating experience of a Playboy Bunny. Steinem was one of the first modern-era women to challenge beauty standards. Her article began a national conversation about the objectification of women. As a result, Steinem became one of the seminal leaders of the second-wave feminist movement. She cofounded the groundbreaking Ms. Magazine in 1971 and campaigned tirelessly for the Equal Rights Amendment. Today, she remains a key figure in the movement, as more and more women say #MeToo and #TimesUp.
A graduate of Smith College, Steinem had been working as a freelance journalist in New York City. However, many editors were distracted by Steinem's good looks and did not take her seriously as a writer. So, she used her attractiveness to her advantage. When she scored her undercover Bunny assignment, she was ready to take on "Playboy's" founder, Hugh Hefner. Hefner fancied himself "the leader of the sexual revolution." However, Steinem believed that Hefner's so-called "movement" was yet another iteration of the patriarchy controlling women. Taking on the pseudonym Marie Catherine Ochs, Steinem infiltrated his Playboy Club in Manhattan to prove her point.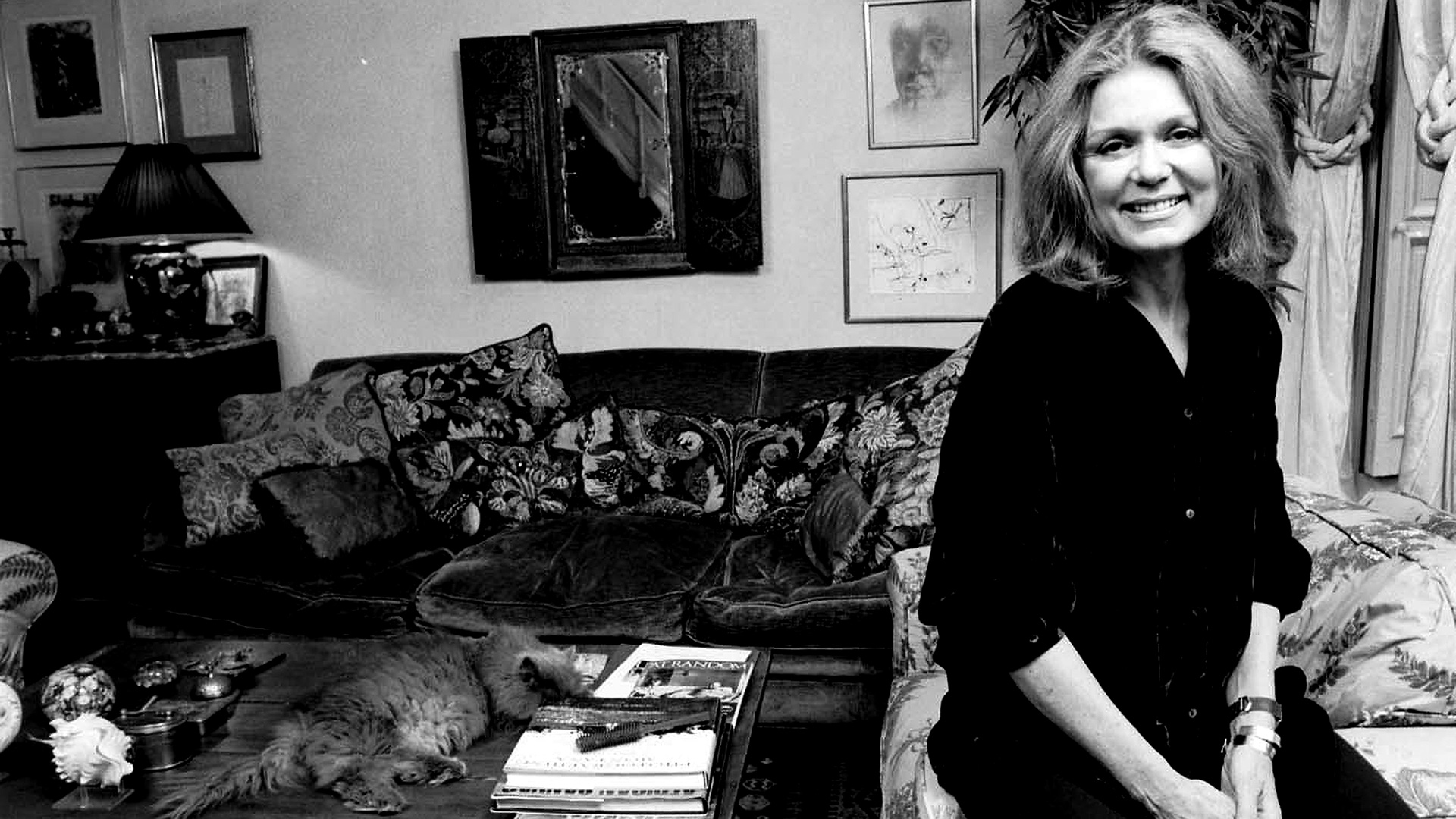 Photo: Michael Brennan/Getty Images
Steinem only lasted two weeks on the job, but in that duration, she got more than enough material to expose the sexist and dehumanizing Playboy Bunny world. In her article, she shared how she was immediately objectified when the guard calls out to her, "Here bunny bunny bunny." When she landed the job, she learned there was a mandatory test for STIs, the prerequisite costume was two inches too small, except for the D-cup bustier, and three-inch heels were mandatory when working your shifts. Additionally, Bunnies were not allowed to date customers, unless they were "Number One Keyholders."
The brochures promised a $200 weekly salary, but Steinem only met one Bunny at the Playboy Club who saw that sum in her paycheck. Instead, the women were nickel-and-dimed on seemingly every expense, from having to dry clean their costumes to paying for the mandatory fake eyelashes. Meanwhile, the club took 50 percent of the first $30 in tips every night. Amidst the near-ubiquitous catcalls, the strenuous nature of the job caused Steinem to lose 10 pounds. Just from waitressing in high-heels for two weeks, her shoe size permanently grew one-half inch. Adding to the patriarchal vibe of the franchise, the club employed an undercover detective agency to keep a watchful eye on all the Bunnies.
Her eye-opening article broke new ground for female reporting. She also successfully exposed Hefner as a false prophet of the sexual revolution for women. Despite the success of her piece, Steinem struggled for several years to be taken seriously as a journalist.
She told Interview magazine, "Be warned that if you're a woman journalist and you choose an underground job that's related to sex and looks, you may find it hard to shake the very thing you were exposing." Steinem's bravery was integral in beginning the national dialogue about the many ways women are exploited in society. Today, her legacy lives on, as women from all professions, including most recently in cheerleading, continue to speak out against harassment and inequity.