On January 9, 1956, "Dear Abby" was first published in The San Francisco Chronicle. Written by Pauline Phillips under the pen name Abigail Van Buren, "Dear Abby" was syndicated within weeks, ultimately becoming the most widely syndicated column in the United States. The advice column appeared in 1,200 newspapers and was read by over 95 million people daily. Abby gave practical advice and zippy one-liners, on everything from gun control and adultery to selfish in-laws. Through her words, we all learned how to navigate gracefully – and pragmatically – through the modern world. Amazingly enough, her twin sister, Esther Lederer, had her own successful advice column, "Ask Ann Landers."
Born in Sioux City, IA in 1918 to Russian Jewish immigrants, Esther Pauline Lederer (née Friedman) and Pauline Esther Phillips (née Friedman) were the epitome of "twinning." They grew up dressing identically and the twins enrolled in Morningside College where they jointly wrote the gossip column, "Campus Rat." The girls left college early after each getting engaged and they had a double wedding with 700 guests, three rabbis and a bridal party of 22. After their husbands served in the same unit during World War II, they both settled in Eau Claire, WI with their elaborate parties and overall colorful presence. Everything changed when Lederer decided to carve out her own identity, separate from her twinship with Phillips. After moving to Chicago with her family, Lederer took over the "Ask Ann Landers" advice column. Although Phillips helped out her sister at first, the newspaper eventually barred them from working together. That's when Phillips decided to write her own column.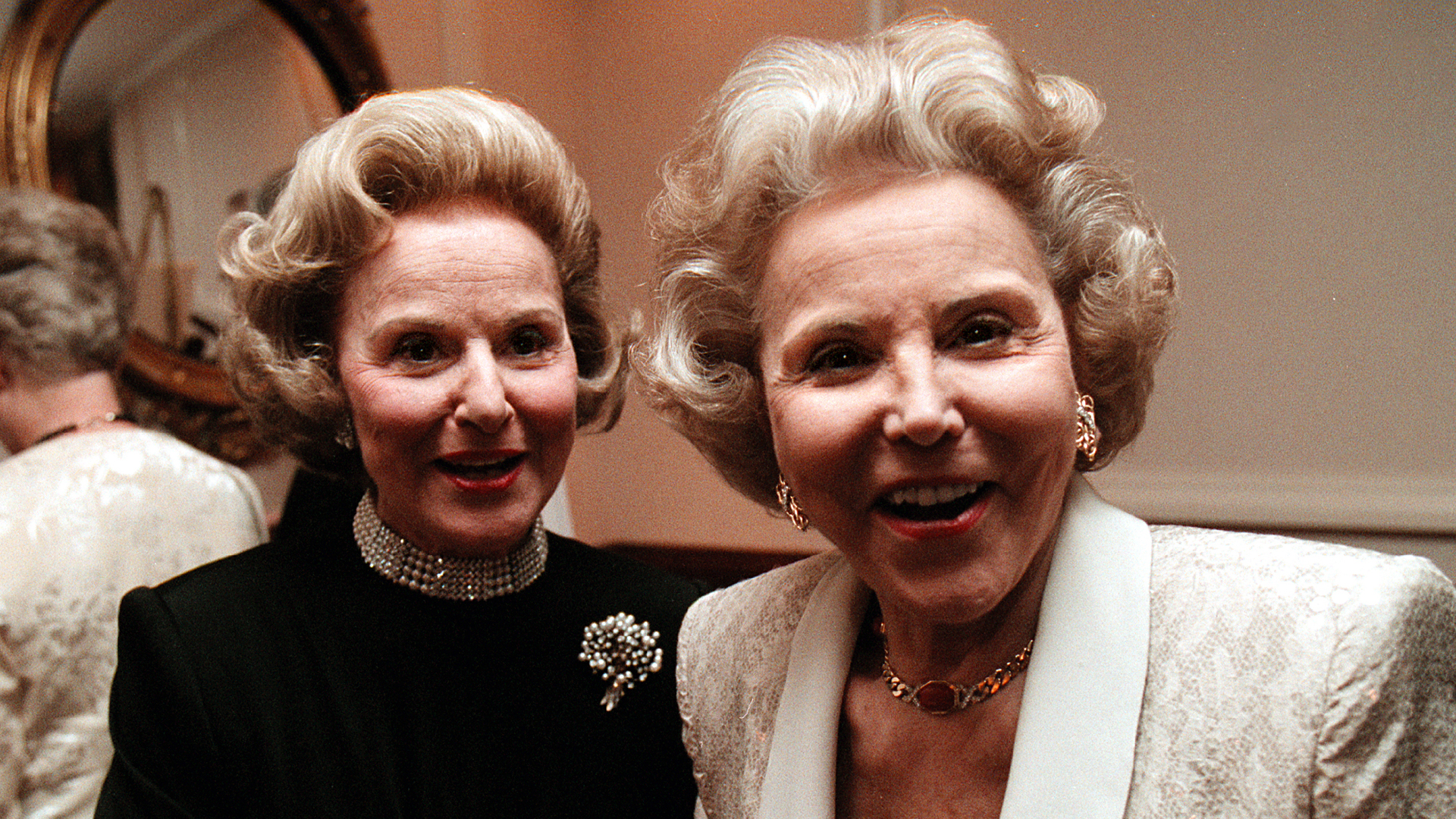 Photo: Frank Johnston/The Washington Post via Getty Images
Phillips applied to The San Francisco Chronicle to write her own advice column, using the pseudonym "Abigail Van Buren." She created this pen name by combining the first name of the biblical character, Abigail, with the last name of the former U.S. President, Martin Van Buren. The editors hired her and "Dear Abby" was off to a fast start. She was able to strike a balance between compassionate and practical tough love, while also being wildly entertaining. For example:
Dear Abby: Which is better? To go to a school dance with a creep or to sit home? -All Shook Up
Dear Shook: Go with the creep and look over the crop.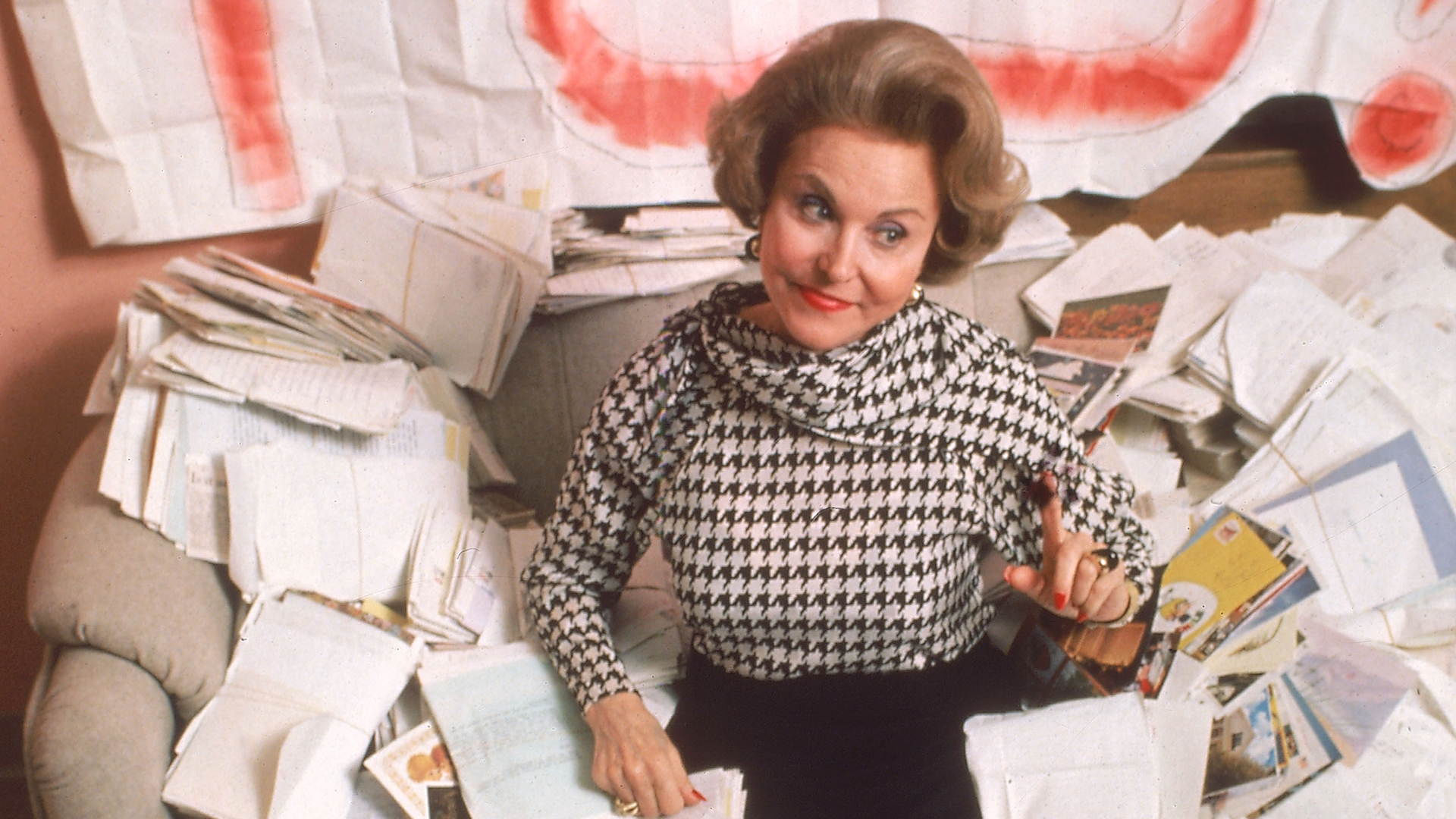 Photo: Kevin Horan/The LIFE Images Collection/Getty Images
Despite her professional success, Phillips was estranged from her twin sister for 10 years. Their rival, equally successful syndicated advice columns tore them apart. In 1958, Life Magazine played up their rift with a profile entitled, "Twin Lovelorn Advisors Torn Asunder by Success." In the article, they insulted one another, yet still admitted that they both valued their sisterhood first and foremost. The twins eventually reconciled, and starting in 1987, many newspapers published their columns, "Ask Ann Landers" and "Dear Abby," side by side.
When she started to show early signs of Alzheimer's disease, Phillips started to write the "Dear Abby" column with her daughter, Jeanne. After courageously battling with the debilitating disease for 11 years, she passed away on January 16, 2013. Her daughter Jeanne continues to dole out sensible and sassy advice as "Dear Abby" to the millions of readers today.