On February 16, 1991, Tonya Harding won the U.S. Figure Skating Championship and became the first American woman to land a triple axel in a competition. By 1994, she was embroiled in a career-ending controversy over the attack on her fellow U.S. Olympian, Nancy Kerrigan. However, thanks to the 2017 Golden Globe and Oscar-nominated film, "I, Tonya," the long-villainized Harding has been able to experience some redemption. At the 2018 Golden Globe Awards, she was the guest of Margot Robbie, the actress who portrayed her in the film.
Harding's path to figure skating stardom was unlike many of her fellow competitors. Figure skating had primarily been a privileged person's sport, while she came from the "other side of the tracks." Born in Portland, OR on November 12, 1970, Harding started skating at age three. Consumed by her love for the sport, Harding dropped out of high school during her sophomore year to devote her time to skating.
With her hand-sewn sequin costumes and signature scrunchies, Harding went from "rising star" to Olympic medal hopeful between 1986 to 1991. At the February 16th U.S. Championships, she skated to an eclectic mix of songs, including Tone Loc's "Wild Thing." She landed seven triple jumps, including the triple axel. This performance earned her a perfect 6.0 for technical merit. That same year, Harding became the first female figure skater to perform a triple axel at the World Championships, where she came in second place.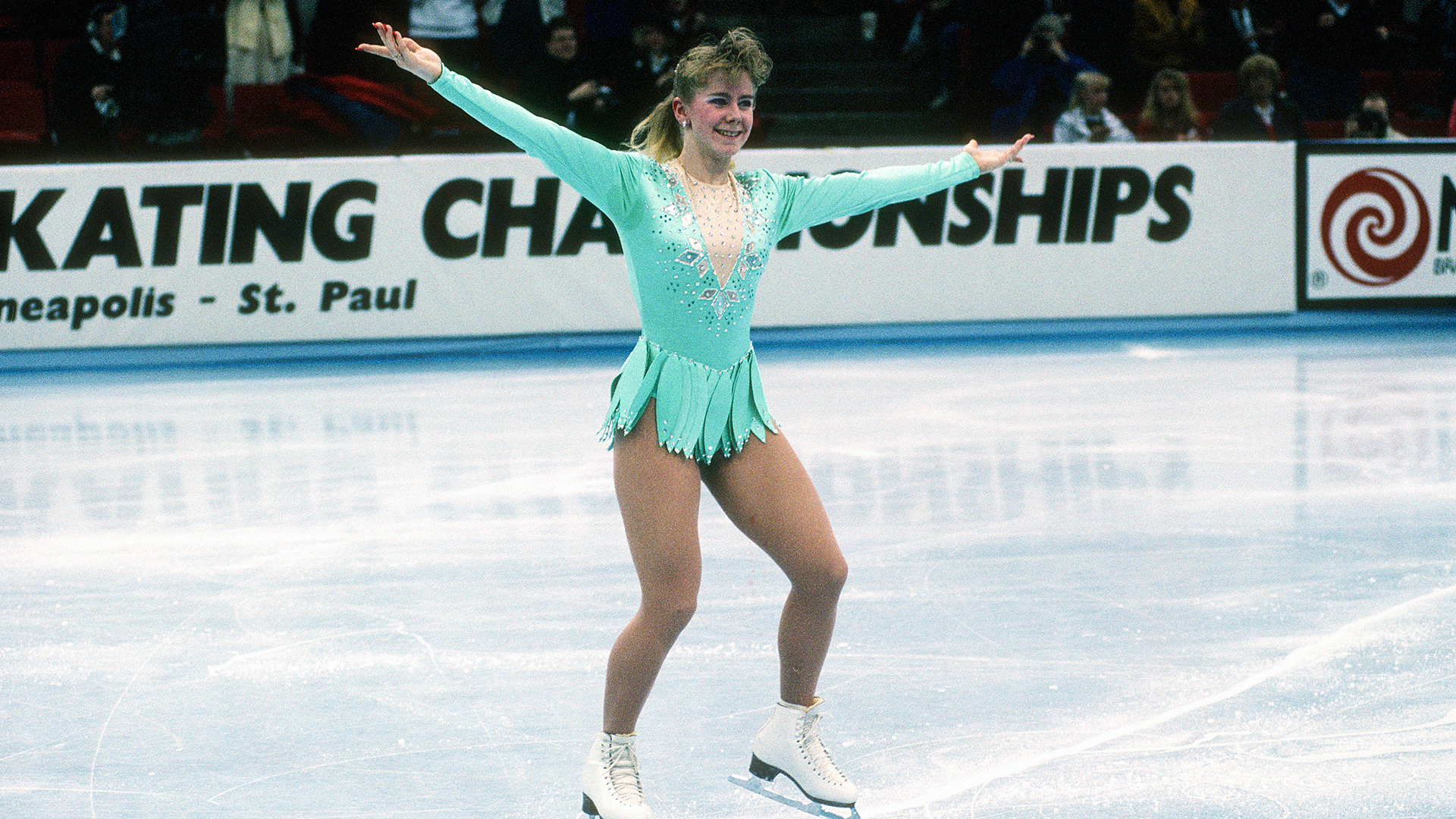 Photo: Focus on Sport/Getty Images
In 1992, she competed in her first Winter Olympics. Leading up to the 1994 Olympics in Lillehammer, Norway, a years-long rivalry between Harding and Kerrigan began to heat up. In January 1994, at the U.S. Nationals in Detroit, MI, Harding's ex-husband's friend clubbed Kerrigan in the right knee, preventing her from competing. With her main competition out of the way, Harding won the 1994 U.S. Nationals title. Despite the attack, both Kerrigan and Harding made the Olympic team. Kerrigan went on to recover and win the bronze medal in Norway. Harding's now-infamous broken shoelace stymied her from medaling at the Olympics.
Although never convicted for the Kerrigan attack, Harding was stripped of her 1994 title and banned from competition for life. Up until recently, she had become one of America's most infamous modern-day villains. Yet, she refused to become a victim: "The only people who can destroy you is yourself. I'm not going to ever let that happen."