On April 6, 1974, ABBA won the Eurovision Song Contest for "Waterloo," launching their international career. Formed in Stockholm in 1972 by Agnetha Fältskog, Björn Ulvaeus, Benny Andersson, and Anni-Frid Lyngstad, the group's name is an acronym from the first letter in each of their names. With other hits like "Dancing Queen, "Mamma Mia," "S.O.S.," and "Take a Chance On Me," ABBA ruled the charts from 1974 to 1982. They are the best-selling band from continental Europe, as well as from outside the English-speaking world. One of the most commercially successful acts in music history, they are getting back together to tour for the first time in 35 years, as holograms. Set to premiere in the spring of 2019, the tour is billed by the band as "a time machine that captures the essence of who we were. And are."
Songwriters and musicians Ulvaeus and Andersson first met in 1966. However, it was in 1969 when the seeds of the soon-to-be Swedish supergroup were planted when Björn met his fiancée, Fältskog, and Benny met his fiancée, Lyngstad. Ulvaeus and Andersson knew how to write contagious pop hits. However, Fältskog and Lyngstad's beautiful harmonies were integral to the global chart-topping ABBA sound.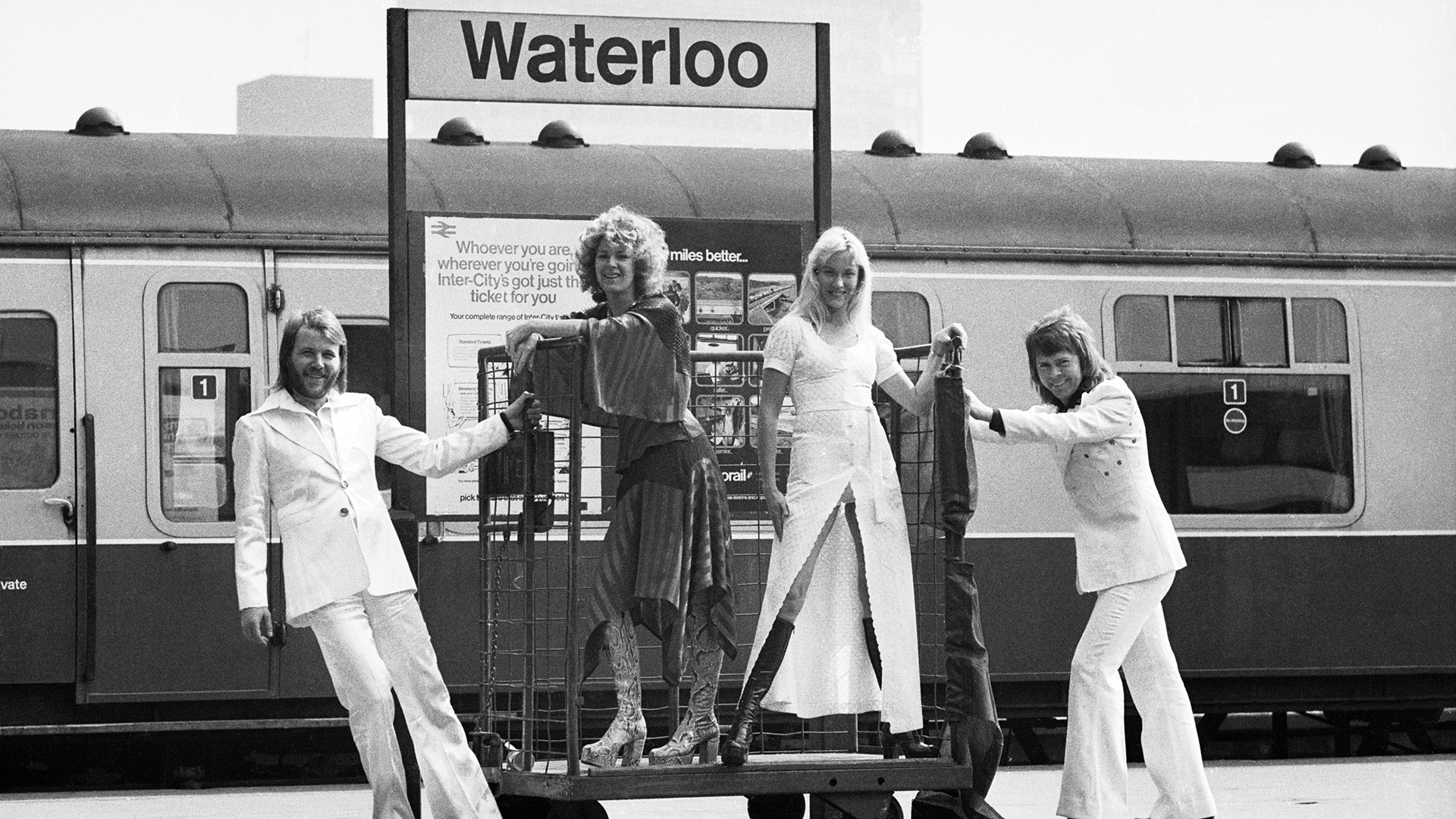 Photo: John Downing/Express/Getty Images
After "Waterloo" won the 19th edition of the Eurovision song competition, the winning tune reached the No. 1 spot on the UK chart and became a top ten hit in the US on the Billboard Hot 100. "Waterloo" sold six million copies worldwide, making it one of the best-selling singles of all time.
ABBA charted four Top 10 singles in the United States. In 1977, they hit No. 1 on the Billboard Hot 100 chart with "Dancing Queen." In the UK, ABBA ruled the No. 1 spot on the charts nine times from 1974 to 1980. By the mid-1970s, they were one of the most popular groups on the planet. Meanwhile, at the height of their fame, both couples' marriages were on the rocks. The marital tensions might have led to more introspective song lyrics, but it did not stop ABBA from dazzling their global fanbase. However, in 1982, ABBA gave their last official performance.
By the 1990s, ABBA experienced a resurgence in popularity. The popular musical play based on ABBA's music, "Mamma Mia!," has sold $2 billion worldwide and the film version was a global hit as well. In 2010, the band was inducted into the Rock and Roll Hall of Fame but refused to perform. Last summer, ABBA celebrated their 50th anniversary by performing together for the first time since breaking up. On July 20, 2018, you'll be able to relive their hits when "Mamma Mia! Here We Go Again" comes out and in 2019, they're kicking off their virtual tour, so get your sequins and platforms ready.