On April 2, 1917, Jeannette Rankin began her first term as a representative from Montana, making her the first woman to serve in the House of Representatives. After her history-making election, she observed, "I may be the first woman member of Congress. But I won't be the last." Since Rankin, nearly 350 women have served as U.S. representatives or senators. As we approach the 2018 midterm elections, an unprecedented number of women are running for higher office. To date, at least 575 women have declared their intention to run for the House, Senate or governor.
Rankin was born near Missoula, MT on June 11, 1880. The eldest daughter of a rancher and teacher, she graduated from Montana State University (now the University of Montana) in 1902 with a degree in biology. She attended the New York School of Philanthropy (now the Columbia University School of Social Work) and later the University of Washington, before joining the woman suffrage movement. Rankin made a name for herself as a professional lobbyist for the National American Woman Suffrage Association (NAWSA). She helped women in the states of Washington and Montana attain the right to vote.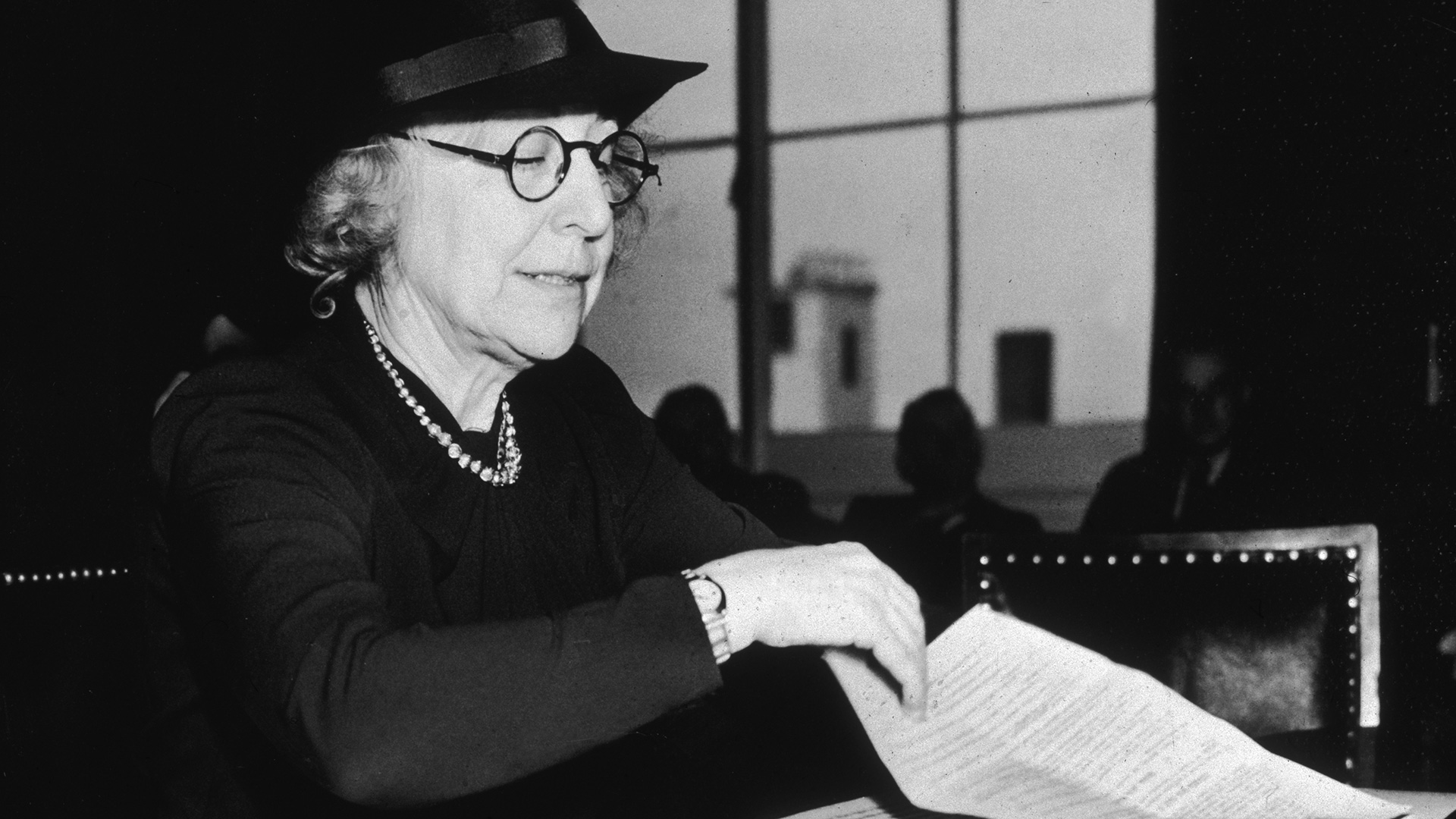 Photo: New York Times Co./Getty Images
An experienced social activist, Rankin was elected to the U.S. House of Representatives by the people of Montana in 1916. Amazingly, Rankin is still the only woman to have been a representative from Montana. On her first day on the job, her strong pacifist ideology was put to the test. President Wilson addressed a joint session of Congress to urge for a declaration of war against Germany. Rankin was one of only 50 representatives to vote against entering World War I.
During her term, she began the congressional debate that ultimately led to the ratification of the 19th Amendment in 1920. In a famous statement, she asked, "How shall we explain to them the meaning of democracy if the same Congress that voted to make the world safe for democracy refuses to give this small measure of democracy to the women of our country?"
After serving one term, Rankin unsuccessfully ran for the U.S. Senate. After losing the race, she focused her efforts on peace and social welfare throughout the 1920s and 1930s. However, in 1940, she regained her seat in Congress. Once again, her anti-war stance
was challenged when President Franklin Roosevelt urged Congress to pass a formal declaration of war after the Pearl Harbor attack on December 7, 1941. This time, Rankin was the sole legislator to vote against joining World War II, amidst hisses and boos from her colleagues.
After she retired from politics in 1943, Rankin traveled around the world to advocate for her anti-war position. Although she died in 1973, her legacy lives on with "The Pink Wave" of women vying for seats at the lawmaking table.