On April 16, 1971, Selena Quintanilla was born in Lake Jackson, TX. The best-selling female artist in Latin music history, Selena has sold over 65 million albums worldwide. As one of the most successful Latino crossover artists of all time, the Queen of Tejano Music brought Latin music into the mainstream. Fans went wild for her husky, yet sweet, vocals, sexy dance moves and signature sparkly bustiers. Although Selena was tragically murdered at the young age of 23, her birthday is celebrated around the world, to this day. Proof of her ongoing popularity, there is talk about resurrecting the "Mexican Madonna" as a hologram for a tour called "Selena The One."
Around 10 years old, Selena became the lead singer of her family's band, Selena y Los Dinas. Her father, Abraham, was the group's manager. When she won the 1987 Tejano Music Award for Female Vocalist of the Year, Selena was on the path to superstardom. She signed with EMI Latin in 1989 and released her breakthrough album in 1992, "Entre a Mi Mundo." It hit No. 1 on the United States Billboard Regional Mexican Album chart, where it would stay for eight months. Her album, "Selena Live" (1993), won a Grammy for Best Mexican-American Album in 1994. Selena's next album, "Amor Prohibido"(1994), became one of the best-selling Latin albums in the United States.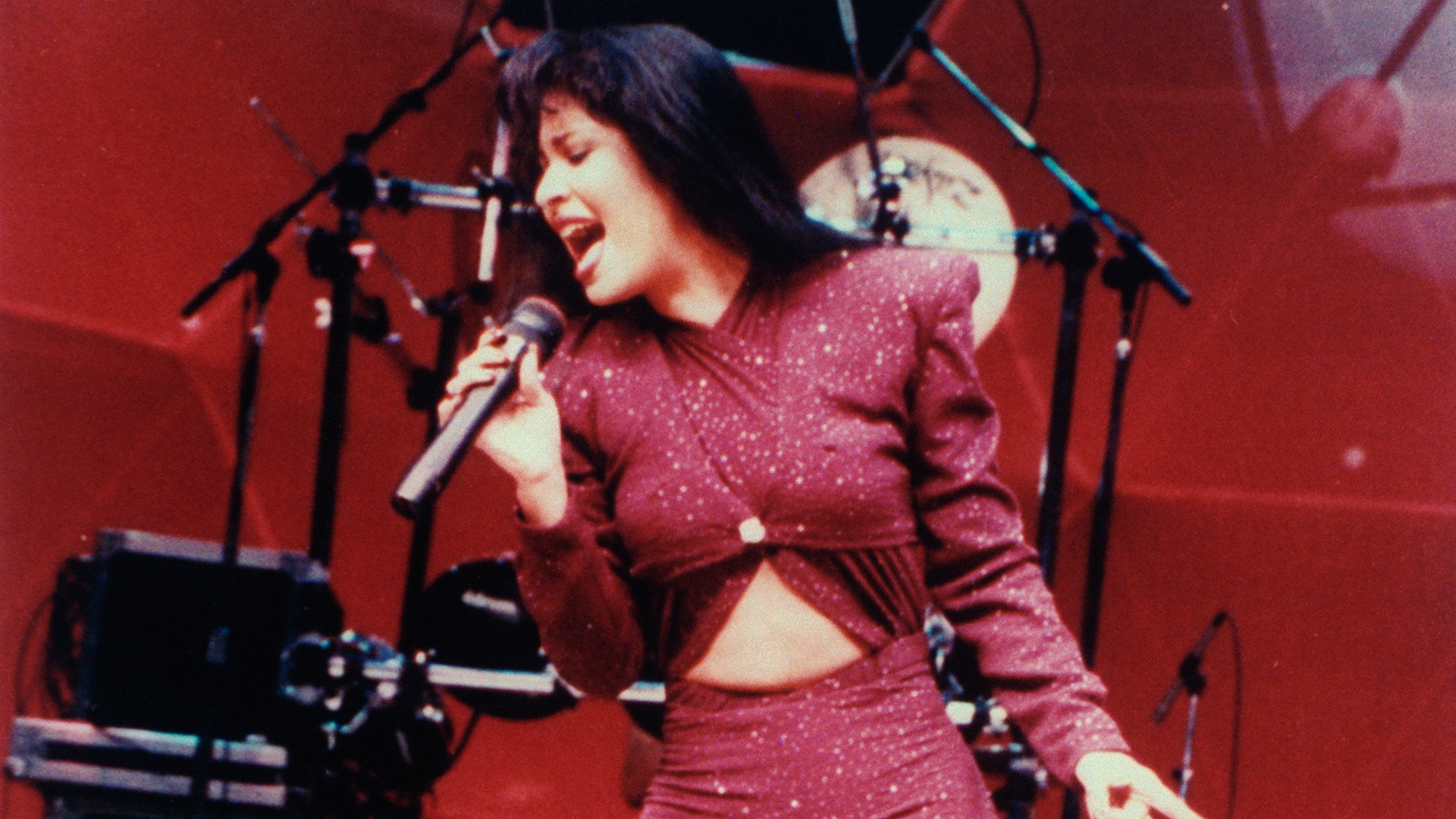 Photo: Arlene Richie/Media Sources/Media Sources/The LIFE Images Collection/Getty Images
As Selena was standing at the precipice of a stellar career, her life was tragically ended on March 31, 1995. She was murdered by Yolanda
Saldivar, the president of Selena's fan club. As the world mourned her loss, George W. Bush, the Governor of Texas at the time, declared April 16th "Selena Day" in Texas. To this day, fans flock to Selena's gravesite, as well as the Selena Museum in Corpus Christi, TX.
Before she was murdered, Selena was in the studio recording her first crossover album. Released posthumously, Selena's fifth and final album, "Dreaming of You," made music history. It became the first predominately Spanish-language album to debut at No. 1 on the Billboard 200 chart. "Dreaming of You" sold 175,000 copies on its first day of release, setting a record for a female artist. "Dreaming of You" remains the best-selling Latin album of all-time in the United States.
In 1997, the biopic "Selena," starring Jennifer Lopez, became one of the most successful musical biopics of all-time. The film further solidified Selena as a megastar. Since her death, six posthumous Selena releases have gone to No. 1 on the Billboard Top Latin Albums chart. Today, the mainstream success of bilingual artists like Shakira and Lopez can be traced back to Selena's groundbreaking crossover success.