On April 1, 1989, the Bangles' ballad "Eternal Flame" reached the No. 1 spot on the Billboard Hot 100 chart. Alongside The Supremes and The Shirelles, they became the third all-female group to score multiple No. 1 songs in the United States. Their retro style and catchy tunes helped define the 1980s pop sound. Almost 30 years later, the Bangles might have shed their signature 1980s fashions (and their original drummer), but they are still putting out new records and entertaining fans. They are slated to perform at the Second Annual Arroyo Seco Music and Arts Festival in Pasadena, CA on June 24, 2018.
In 1980 the Peterson sisters, Debbi and Vicki, posted an ad in LA zine "The Recycler" with the headline: "GIRLS – Am Forming a Boss All-Girl Group." A recent University of California, Berkeley graduate named Susanna Hoffs responded. The three musicians bonded over their similar classic rock musical influences. With the hope of becoming an all-girl version of The Beatles, they launched their music career. Their beautiful harmonies and jangly guitar rock sound put them at the center of the early 1980s LA folk-psychedelic scene. They first toured the club circuit as The Colours, and after a few name changes, they were known as The Bangs. In 1983, Michael Steele, a former member of The Runaways, joined the band and the four women signed a deal with CBS Records and changed their name to the Bangles.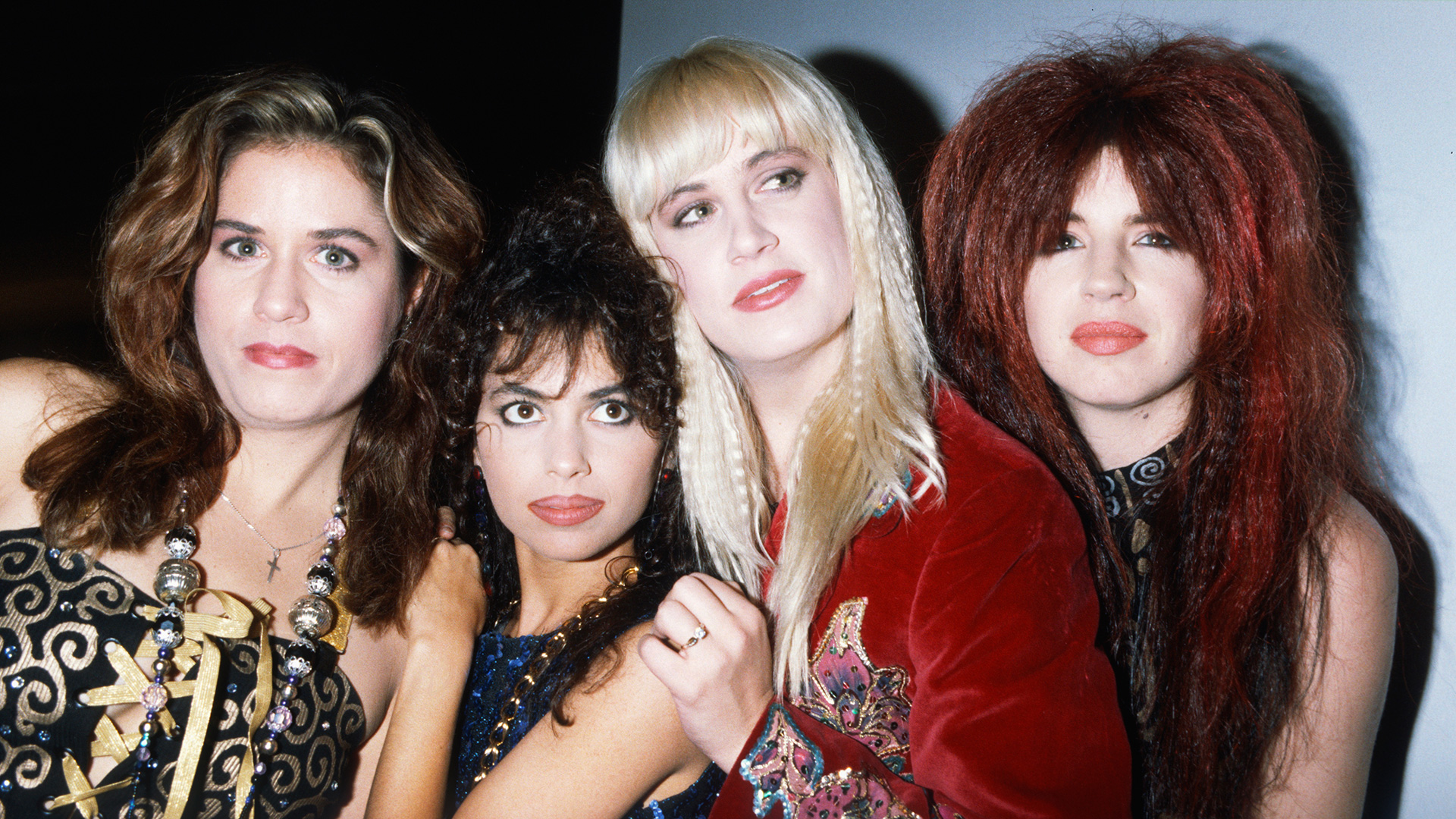 Photo: Gie Knaeps/Getty Images
In 1984, the Bangles watched their fan base blossom, both from the release of their first album "All Over The Place" (1984), as well as opening for Cyndi Lauper on her Fun Tour. Their second album, "Different Light" (1986), yielded their first No. 1 Billboard hit and the No. 1 song of 1987, "Walk Like An Egyptian." In 1989, "Eternal Flame," from their third album, "Everything," blazed to the top of the charts. A global chart-topper, the lyrics for "Eternal Flame" were inspired by the Bangles' visit to the eternal flame at Elvis Presley's Graceland grave site, as well as the eternal flame at lyricist Billy Steinberg's childhood synagogue. "Eternal Flame" endures as one of the best slow dance songs of all time.
The RIAA-certified gold hit single would become the Bangles last big hit of the 1980s. They "de-Bangled" later in 1989, but returned to the studio before the new millennium. To this day, the Bangles fans still have a highly emotional response to "Eternal Flame." In a recent interview, Hoffs shared "When I'm singing "Eternal Flame" and I'm looking out at the crowd, people are almost ecstatic. They're hugging each other, it's so emotional, people are crying, people are laughing, people are kissing."