On January 26, 1892, Bessie Coleman was born in Atlanta, TX. She grew up to become the first African-American and Native American woman to earn an international pilot's license and stage a public flight in the United States. Amidst the backdrop of a segregated society, Coleman inspired her black community to soar to new heights and was an early champion of civil rights.
Coleman was the tenth of 13 children born to sharecroppers George and Susan Coleman. When she was young, her family moved to Waxahachie, TX, and Coleman had to walk four miles every day to go to a small segregated school for African-American children. Additionally, starting at age seven, Coleman helped her mother harvest cotton for several months during the year after her father, who was part Cherokee, moved to an Oklahoma Native American reservation.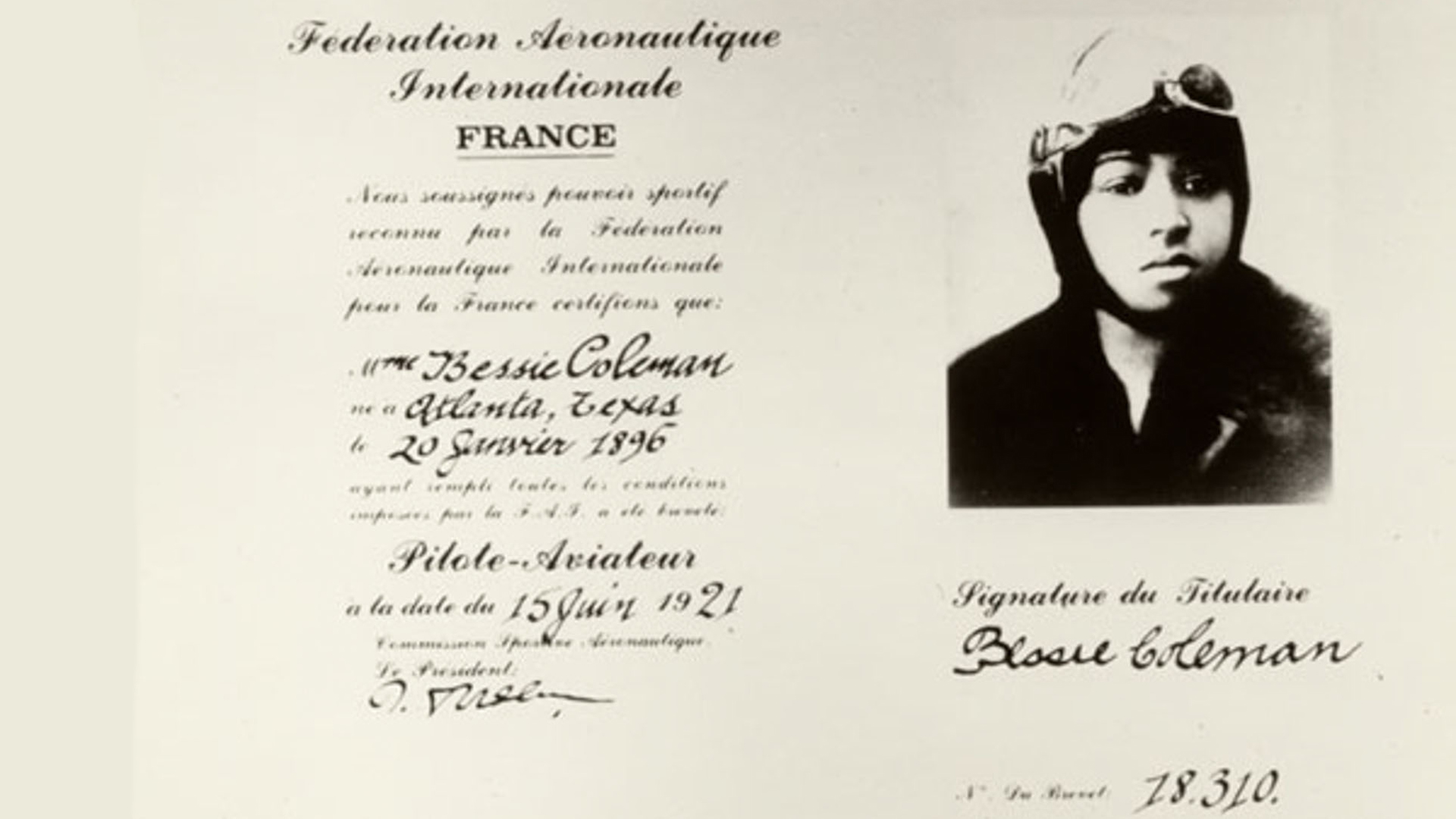 Photo: PF-(aircraft)/Alamy Stock Photo
Unable to afford more than one term at Oklahoma Colored Agricultural and Normal University, which is now Langston University, she moved to Chicago in 1915 to live with her brothers. She trained as a manicurist and was well-known throughout Chicago for
her nail skills. However, as she read stories about World War I pilots, Coleman started to have her own dreams of flying. She wanted to be a leader and introduce aviation to African-Americans. However, American flight schools admitted neither women nor African-Americans. As a result, Coleman could not find anyone in the United States willing to teach her how to fly.
Robert S. Abbott, founder and publisher of the Chicago Defender, suggested that she go to France, a country known for being a world leader in flight with less racist and sexist attitudes than her native country. Coleman taught herself French, moved to France and enrolled in the Caudron Brother's School of Aviation in January of 1921. She was the only non-white student at the school. Seven months later, she earned her pilot's license.
When Coleman returned to the United States, she was already a minor celebrity. African-American newspapers had been covering her story and history-making pilot's license. Known as "Queen Bess," she launched a one-woman airshow, entertaining mostly African-American audiences with her exciting stunts. An early champion of civil rights, she refused to perform for a segregated audience.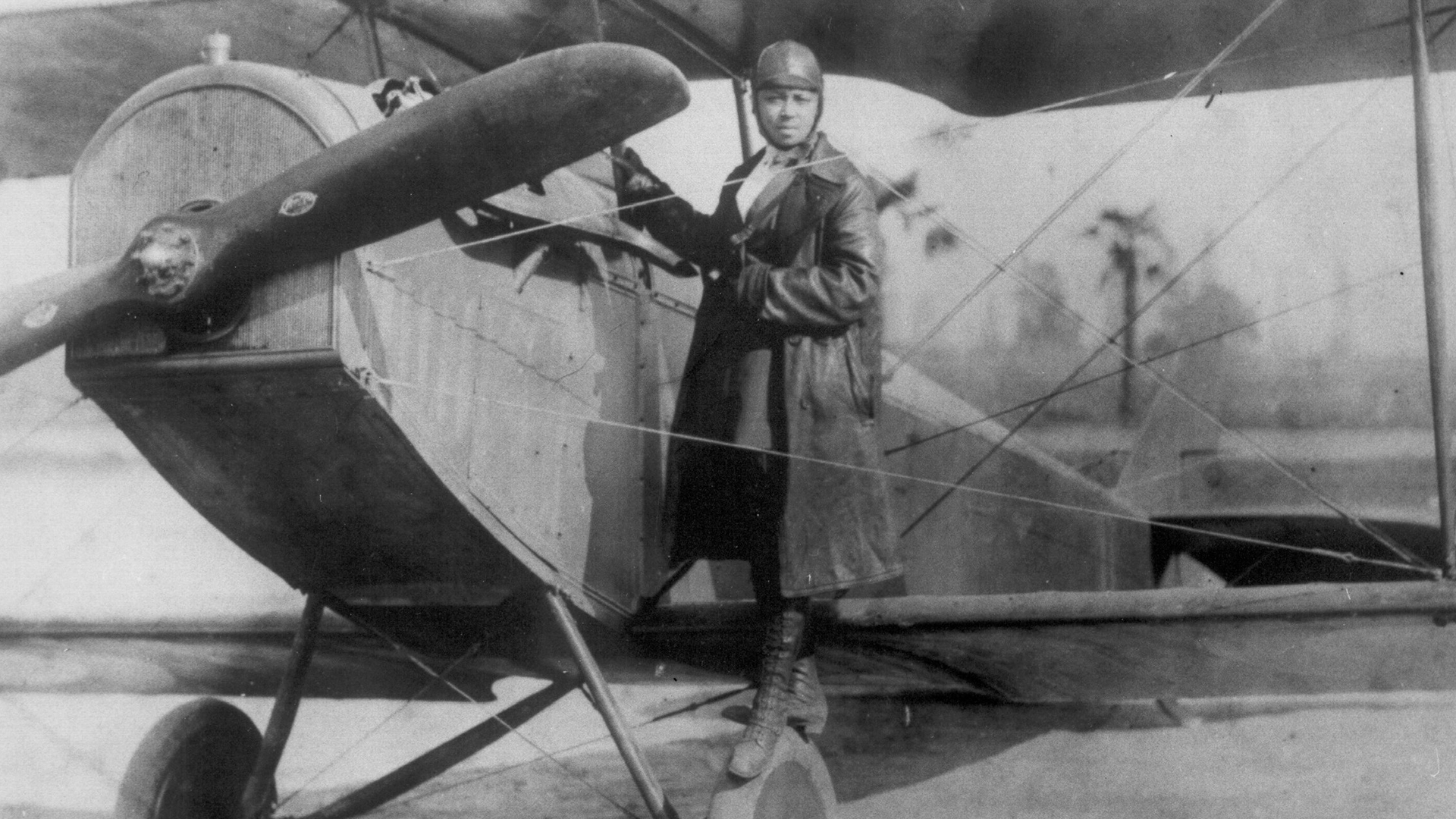 Photo: Michael Ochs Archives/Getty Images
On April 30, 1926, Coleman, along with her mechanic and publicity agent, were killed in a plane accident while rehearsing for a show in Jacksonville, FL. Five thousand people attended her memorial service in Orlando and an estimated 15,000 paid their respects in her adopted hometown of Chicago.
Unfortunately, Coleman died before achieving her ultimate dream: opening up a flight school for African-American pilots. She told a reporter, "I decided blacks should not have to experience the difficulties I had faced, so I decided to open a flying school and teach other black women to fly." While there are many more African-American pilots today than during Coleman's time, the industry still lacks diversity. We should all look to "Queen Bess" today to inspire more people.