On January 17, 1964, Michelle Obama was born in Chicago, IL. She would grow up to become America's First African-American First Lady. Turning 54 years old today, the former FLOTUS continues to leverage her high-profile position to focus the world's attention on crucial social issues like poverty, healthy living and education.
Michelle grew up on the South Side of Chicago. Nurtured by parents who emphasized the importance of education, she excelled at all levels of her schooling, even skipping second grade. She was her high school's class salutatorian, graduated cum laude from Princeton in 1985 and earned her J.D. from Harvard Law School in 1988.
She was working as an attorney at a Chicago law firm when she first met her future husband, Barack. Michelle became his advisor when he arrived as a summer associate from Harvard Law School. Although she was worried about dating someone from the office, the couple eventually went on an epically long first date, fell in love and married three years later. After marrying Barack, Michelle left her corporate law gig to work for Chicago's public service sector, as well as eventually holding multiple positions at the University of Chicago.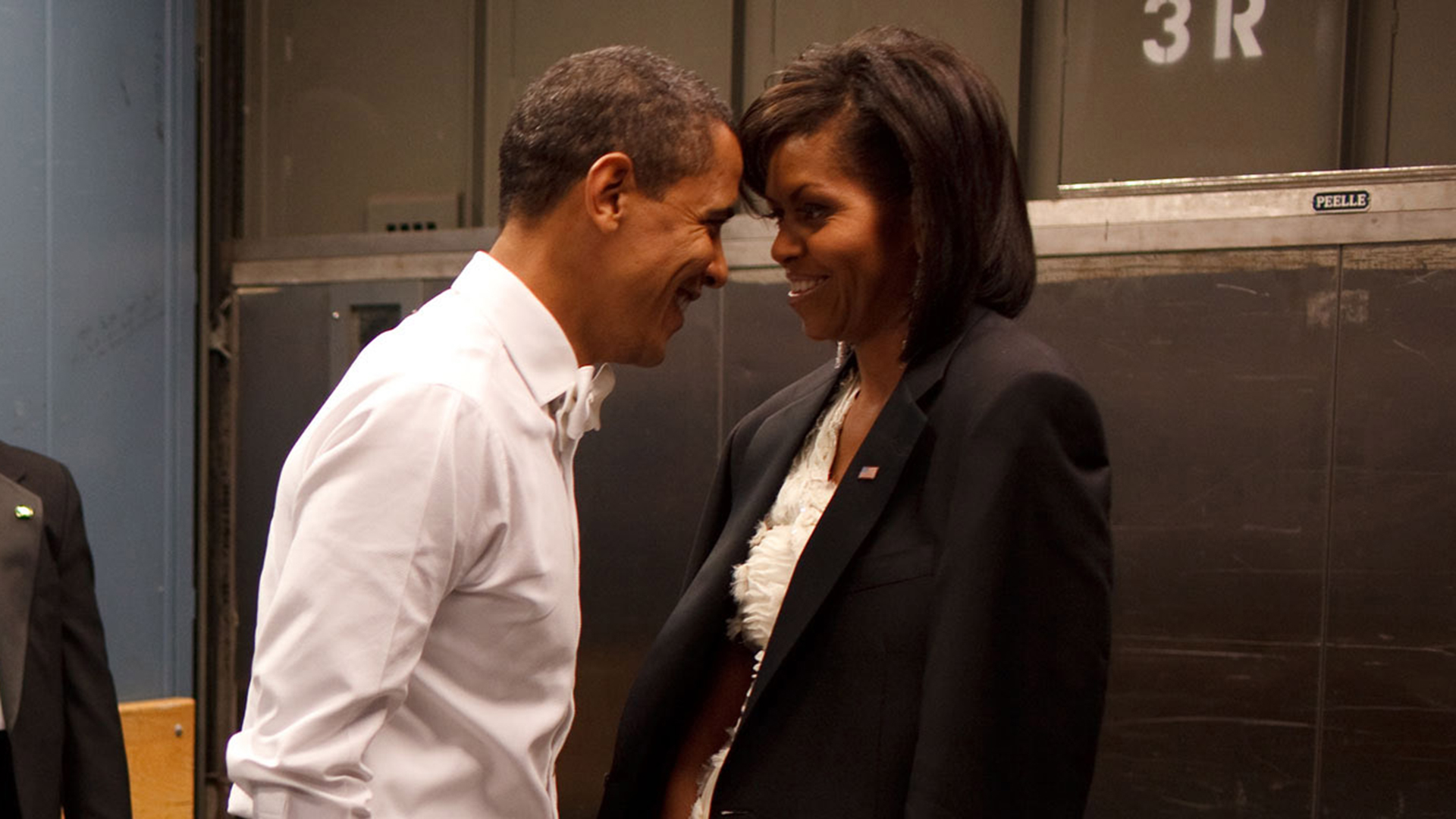 Photo: Pete Souza/White House via Getty Images
When Barack decided to run for political office, Michelle was helpful in supporting him along the way. Utilizing her academic and emotional intelligence, Michelle tirelessly campaigned with Barack during his runs for multiple offices, culminating with a successful campaign for the presidency during the 2008 election and the 2012 re-election. The couple made history as the first African-American President and First Lady in the White House.
Aside from her rousing speeches in support of her husband, Michelle carved out an important role as FLOTUS. Among her many accomplishments, she supported military families, stressed the importance of education and volunteerism, started her "Let's Move" fitness initiative for kids, and planted an 1,100 square foot garden on the White House's South Lawn to promote healthy eating.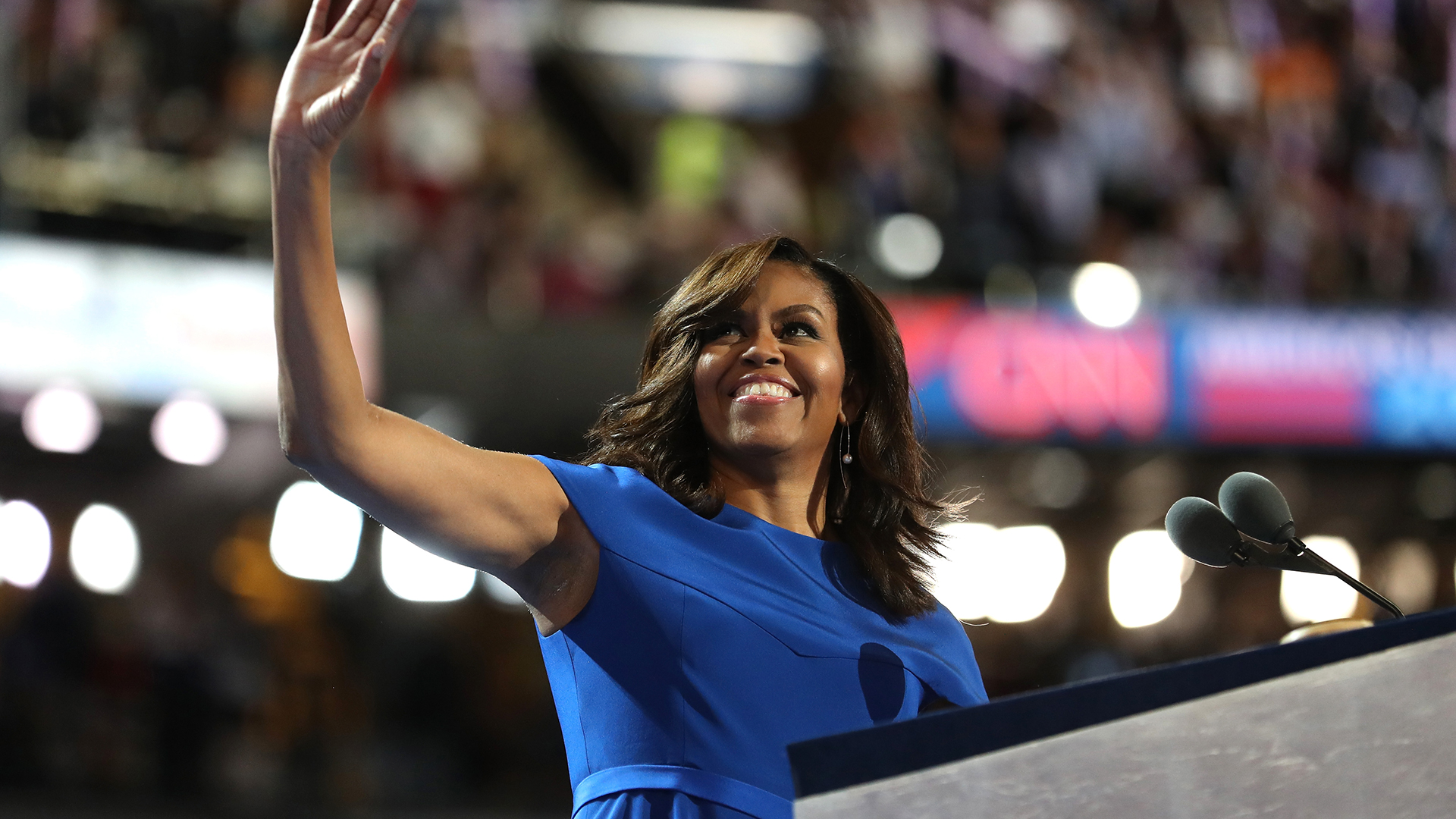 Photo: Joe Raedle/Getty Images
Michelle's final speech as First Lady encapsulated her ability to motivate and inspire Americans: "I want our young people to know that they matter, that they belong. So don't be afraid. You hear me, young people? Don't be afraid. Be focused. Be determined. Be hopeful. Be empowered. Empower yourself with a good education. Then get out there and use that education to build a country worthy of your boundless promise. Lead by example with hope, never fear, and know that I will be with you, rooting for you and working to support you for the rest of my life."
In her first year since leaving the White House, Michelle has stayed committed to empowering young people. She's made surprise visits to high schools in Washington, D.C. and she attended the annual Partnership for a Healthier America Summit to continue to advocate for reducing childhood obesity through exercise and healthy eating. On February 12, 2018, the official White House portrait of the former First Lady will be unveiled at the National Portrait Gallery in Washington, D.C.