On February 8, 1986, "Conga" by Miami Sound Machine peaked at No. 10 on the Billboard Hot 100 Chart. Although it took a year after its release to achieve this milestone, the crossover hit single brought Salsa and Latin rhythms to American mainstream radio listeners. "Conga" also became the band's signature song and opened the door for other Latin artists like Ricky Martin, Jennifer Lopez, Enrique Iglesias, and Shakira to conquer the American pop charts. To date, lead singer Gloria Estefan has won seven Grammys and sold more than 100 million albums worldwide. She also recently co-produced the successful Broadway jukebox musical "On Your Feet!"
Estefan was born Gloria María Milagrosa Fajardo García on September 1, 1957, in Havana, Cuba. Her family fled to Miami in 1961 as a result of the Cuban Revolution. Estefan became a naturalized citizen in 1974. However, her Latin roots remained a prominent part of her identity. In 1977, she linked up with her soon-to-be husband, Emilio Estefan Jr., and started performing with his band, who changed their name from Miami Latin Boys to Miami Sound Machine. After releasing seven Spanish-language albums, their first English-language chart success was the 1984 song "Dr. Beat." The single became an early 1980's nightclub staple, hitting No. 17 on the Billboard Dance Club chart.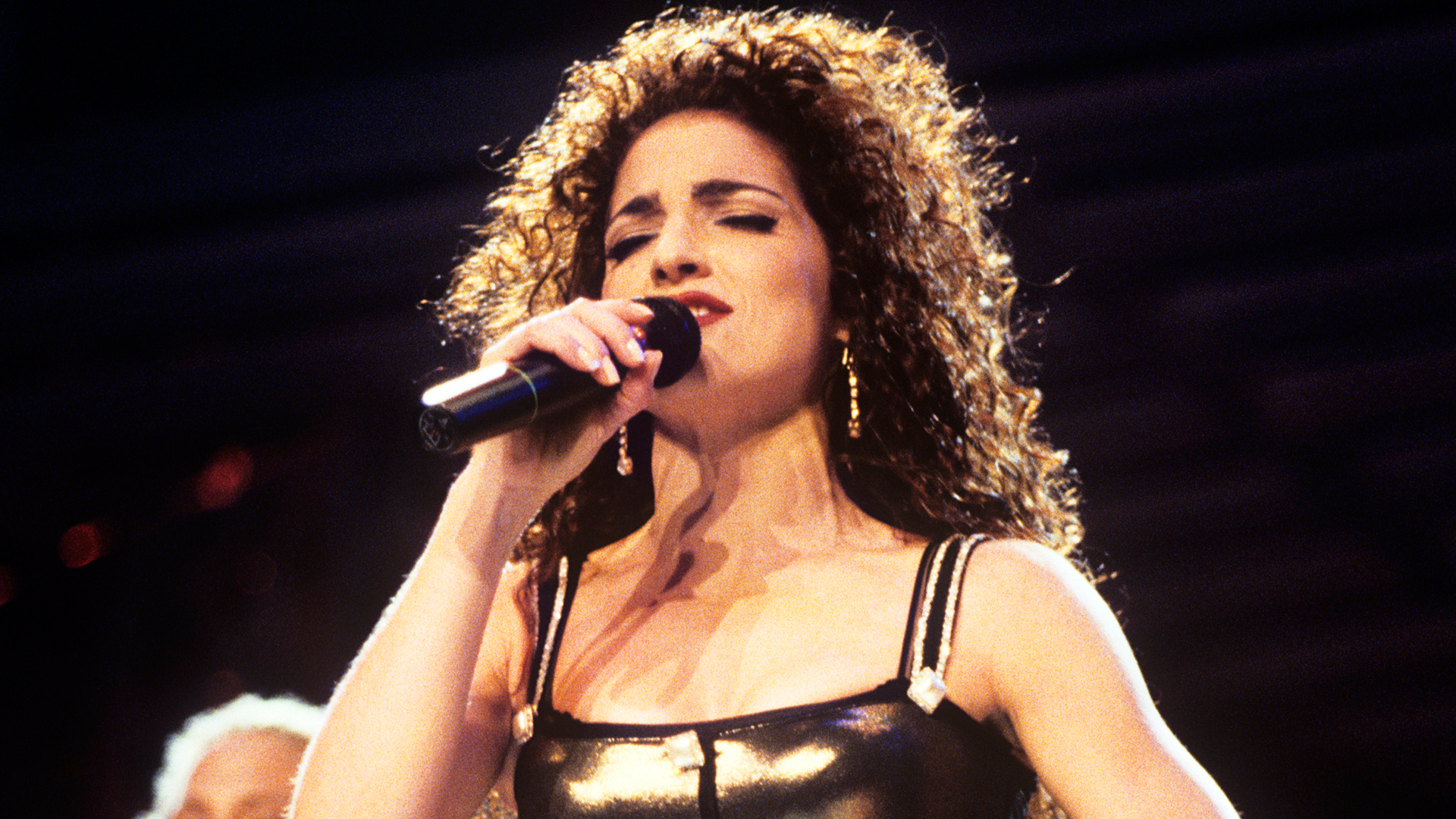 Photo: Ebet Roberts/Redferns
Riding off the success of "Dr. Beat," Estefan and the band were determined to bring their Latin-infused sound to mainstream radio. They achieved that goal with "Conga" from their album "Primitive Love." Although mainstream radio channels were initially hesitant to play the song, listeners went wild every time they heard "Conga." As Estefan shared in a recent Billboard Magazine interview, "Radio kept saying, 'We can't play this.' But once they played it, the phones would go crazy." The song peaked at No. 10 on the Billboard Hot 100, proving that Latin music had a home on the American pop music charts. The band had two other Top 10 singles from their "Primitive Love" album, "Words Get In The Way" and "Bad Boy."
The band's next album, 1987's "Let It Loose," went multi-platinum with three million copies sold in the U.S. alone. Continuing to infuse Latin beats into their catchy pop sound, the band had four hit singles from the album including "Anything For You" and "1-2-3." In 1989, while still backed by the Miami Sound Machine, Estefan's next album, "Cuts Both Ways," was billed under her name only. It became her best-selling album to date and included the hit singles "Don't Wanna Lose You," "Oye Mi Canto," "Here We Are," "Cuts Both Ways," and "Get On Your Feet." While touring to support the album, Estefan's spine was fractured when a semi-truck crashed into her tour bus. It took Estefan a year to recover. She was back on the charts with 1991's "Into The Light," and she performed her aptly-titled first single from the album, "Coming Out of the Dark," to a standing ovation at the 1991 American Music Awards.
Throughout the 1990s and 2000s, Estefan continued to put out hit albums and tour the globe. In 2015, she and her husband co-produced the Broadway jukebox musical "On Your Feet!," which closed in August of 2017 after 786 performances.
Recognizing their influence on American culture, in 2015 President Barack Obama presented Gloria and Emilio with the Presidential Medal of Freedom. In 2017, Estefan was the first Cuban-American recipient of the Kennedy Center Honors. Actress Eva Longoria, presenting her with the honor said, "No one ever gave a song more emotional honesty than my friend Gloria Estefan."