On February 6, 1952, Queen Elizabeth II became the British monarch. Turning 92 in April, she has ruled longer than any other monarch in British history. During her tenure as Queen, she has lived through many changes within her country and the world. However, she has keenly modernized her role as Queen in order to keep up with the changing times, even opening up her own Facebook account in 2010. Her children and grandchildren, including Princes William and Harry, have further carved out what it means to be a modern royal.
Queen Elizabeth II was born in London on April 21, 1926, as the first child of the Duke and Duchess of York. When her uncle King Edward VIII abdicated the throne so he could marry an American divorcée in 1936, Elizabeth's father became the King George VI, and her mother, also named Elizabeth, was named Queen.
With her parents as the new King and Queen of the United Kingdom, Elizabeth, as the firstborn, became heir to the crown. In 1947, she married Prince Philip, the Duke of Edinburgh, and had four children with him, Charles, Anne, Andrew, and Edward. The couple was in Kenya when King George VI died on February 6, 1952, making Elizabeth the new British monarch.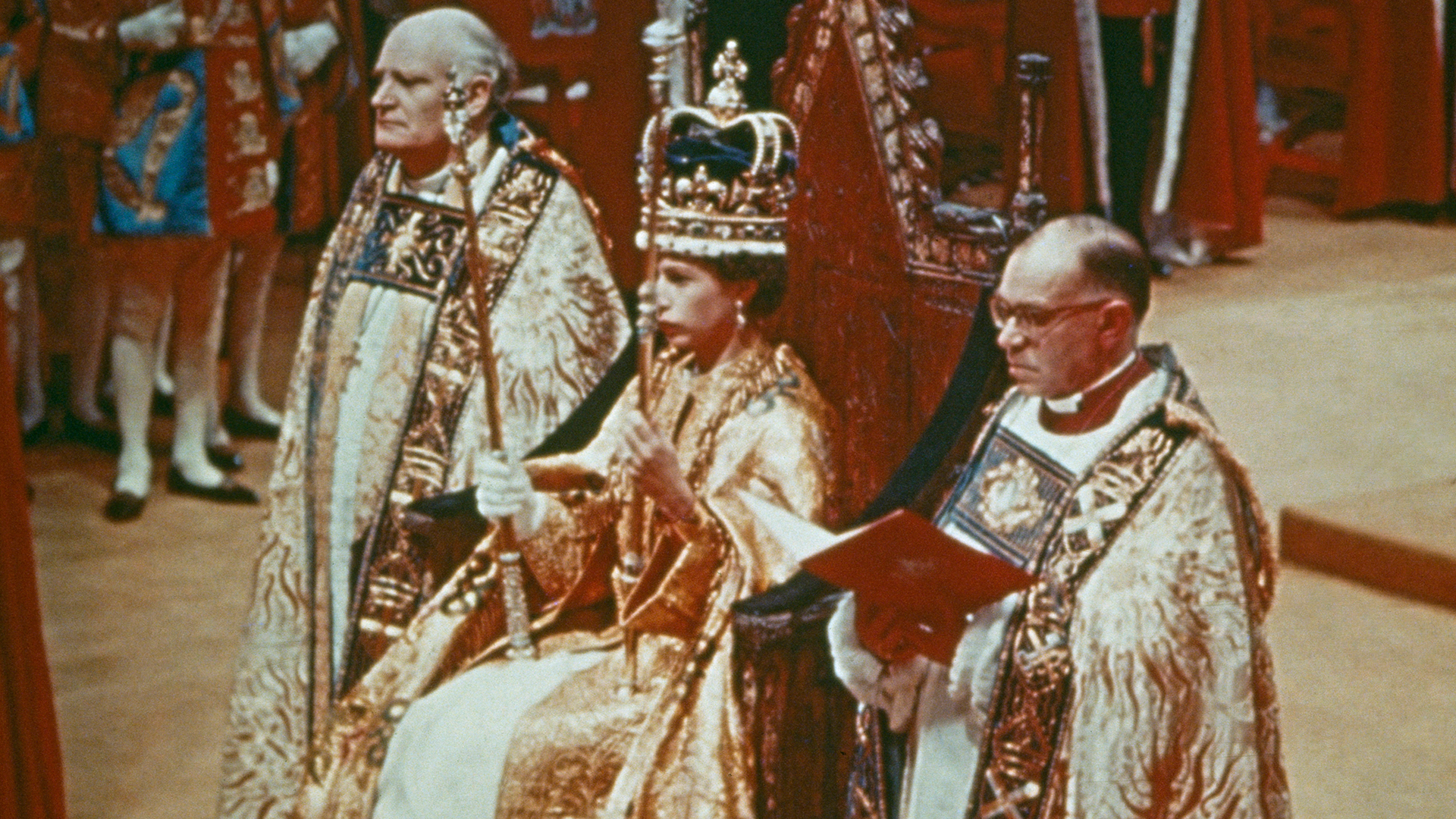 Photo: Hulton Archive/Getty Images
Queen Elizabeth II was officially crowned on June 2, 1953. Her coronation was the first to be broadcast on TV. The world was able to watch the historic event, contributing to the popularity of the new Queen of the United Kingdom and other Commonwealth Realms. As Queen, Elizabeth was determined to stay true to the traditions of her role, while also adjusting certain old conventions to fit with modern times. For instance, she dissolved the Civil List that had publicly funded the monarchy for centuries. She also hosted small, informal luncheons at Buckingham Palace with every day Brits from all walks of life.
A turning point during her reign was after the death of Princess Diana on August 31, 1997. At first, Queen Elizabeth and the Royal Family were criticized for their publicly-perceived distant response to the tragic loss. However, the Queen responded to the criticism by broadcasting a heartfelt message about Princess Diana from Buckingham Palace on the eve of Diana's funeral: "No one who ever knew Diana will ever forget her." This personal message signaled to the United Kingdom, and to the world, that the Royal Family was adapting to changing times.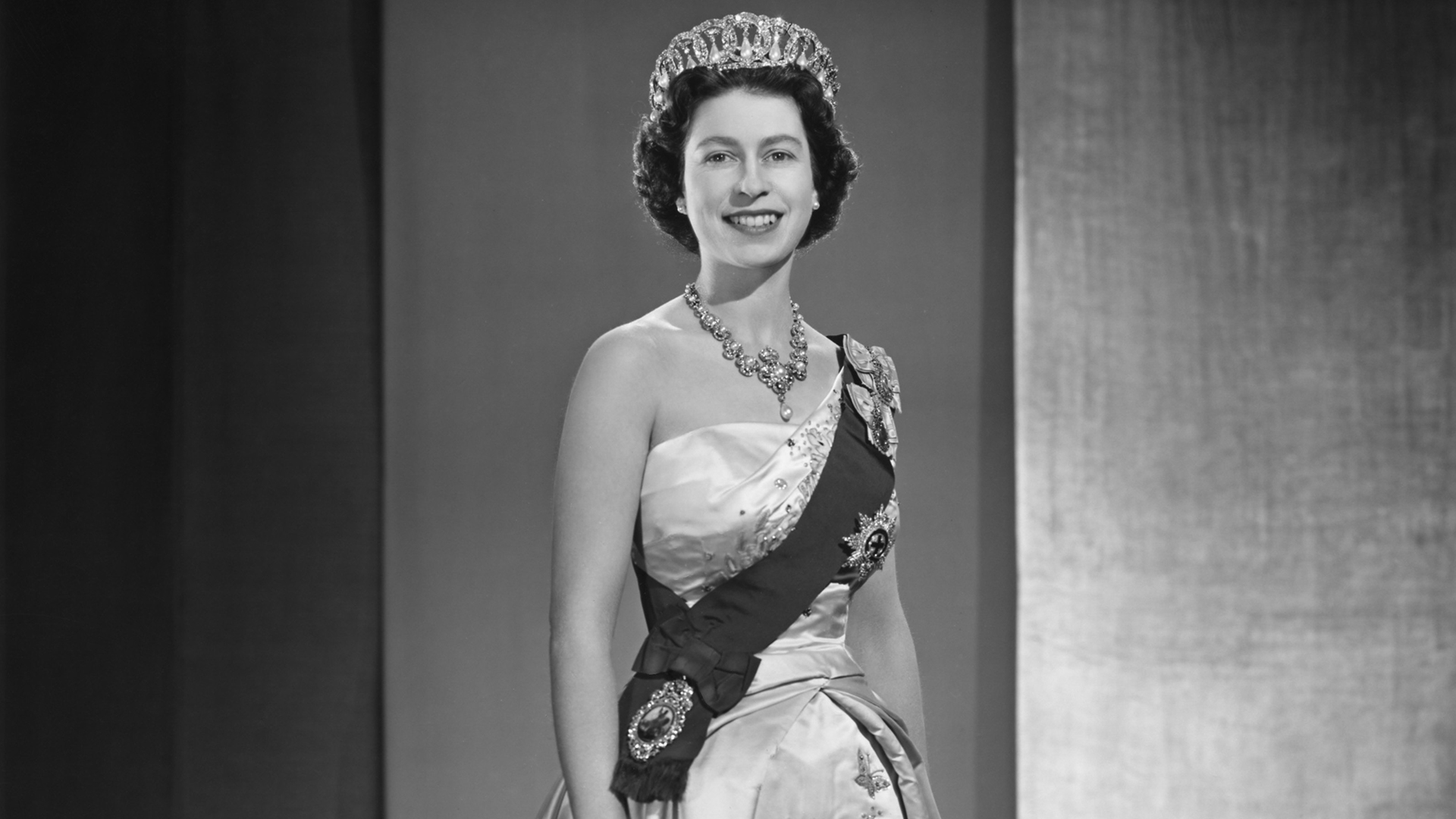 Photo: Donald McKague/Michael Ochs Archives/Getty Images
Following the lead of their grandmother, Diana's sons Prince William and Prince Harry have continued to further modernize the monarchy. Prince William, who is second in line to the throne, has been training with his grandmother since adolescence to learn about royal duties. Prince Harry shared that he and his brother intend on continuing the process of modernizing the British monarchy. Earlier last year, Prince Harry said, "We are not doing this for ourselves but for the greater good of the people…Is there any one of the Royal Family who wants to be King or Queen? I don't think so, but we will carry out our duties at the right time."
On February 6, 2017, Queen Elizabeth II became the first British monarch in history to reach a Sapphire Jubilee – 65 years on the throne. She spent the day at Sandringham, her country estate north of London, where she attended church and reflected on the anniversary of her father's death. (And with her beloved corgis, no doubt!) While she has no plan on abdicating the throne, she is starting to pass off royal duties to her son Prince Charles, who is next in line.