On February 28, 1998, Celine Dion's "My Heart Will Go On" soared to No. 1 on the Billboard Hot 100 chart. With an estimated 18 million copies sold around the globe, the sweeping ballad from the movie "Titanic" is the second best-selling single by a female artist in history. It went on to win a 1997 Oscar and Golden Globe Award for Best Original Song.At the 41st Grammy Awards, "My Heart Will Go On" sailed past the competition winning four awards: Record of the Year, Song of the Year, Best Female Pop Vocal Performance, and Best Song Written Specifically for a Motion Picture or Television.
Before "My Heart Will Go On" became synonymous with "Titanic," it almost did not make the cut for the film's soundtrack. The song was composed by James Horner, with lyrics by Will Jennings, from the perspective of an aged Rose, remembering her beloved Jack. However, director James Cameron was not keen on ending his epic film with a pop song. Also, Dion was not interested in recording another movie theme song, as she had recently dominated the charts with the theme song for "Beauty and the Beast." Nonetheless, Celine's manager and husband, René Angélil, convinced his wife to record a demo of the song.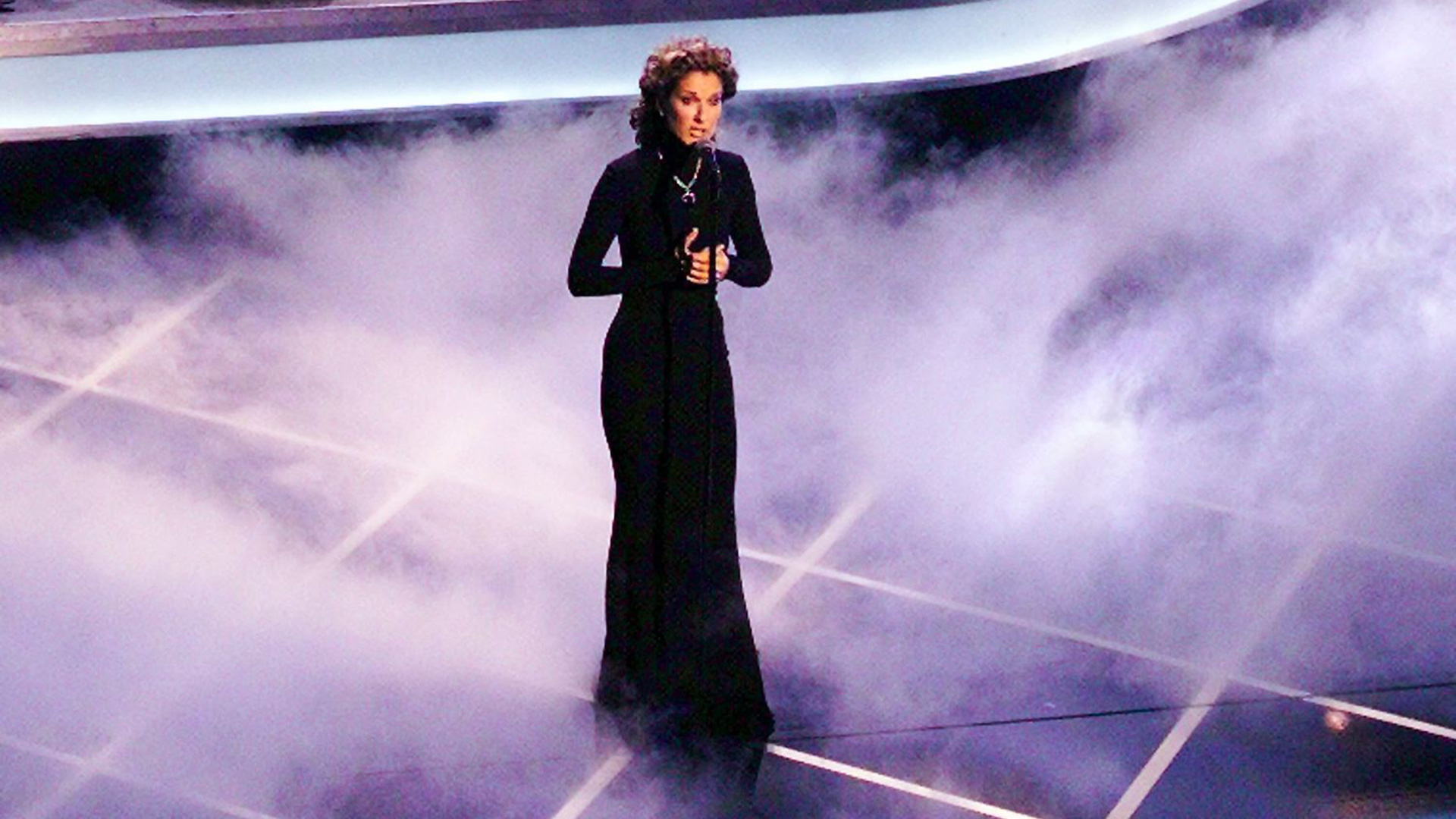 Photo: Timothy A. Clary/AFP/Getty Images
Despite everyone's initial reservations, "My Heart Will Go On" was the perfect song to accentuate the film's tearjerker conclusion. At a screening with Cameron, Dion and Angélil, they watched a version of the film with the song edited into it. Like countless audiences to follow, Dion was reduced to a pile of tears and convinced Cameron to use the song.
Near, far and wherever you were, Dion's "My Heart Will Go On" was playing. The love ballad debuted at No. 1, while also anchoring the "Titanic" soundtrack at the top of the Billboard 200 chart for 16 weeks. The song also appeared on Dion's 1997 album, "Let's Talk About Love." The two albums sold more than 60 million copies combined.
Twenty years since the release the movie and song, audiences still cannot get enough of the ballad. In a recent interview with Billboard, Dion said of the song's legacy, "Every night [in Vegas] I'm like, 'Oh, gosh, I'm not going to sing that song again.' And then that curtain opens and the smoke starts and people are ­crying. Every night when I start to sing that song, I think, 'Gee, what a song. What a moment.' I'm so thankful that they did not listen to me. I said, 'No way, José. At the end of the day, I'm the one that sings it and sells it. I'm not doing that.' I'm so glad that my husband said, 'I really think that you should do that song.'"