On February 22, 1997, "Wannabe" by the Spice Girls hit No. 1 on the Billboard Hot 100 chart. The UK group's girl empowerment anthem eventually became the biggest-selling single by an all-female group in the world, and the Spice Girls are the best-selling girl group of all time with 85 million records sold.
Melanie Brown (Scary Spice), Melanie Chisholm (Sporty Spice), Emma Bunton (Baby Spice), Geri Halliwell (Ginger Spice), and Victoria Beckham (Posh Spice) burst onto the music scene as the Spice Girls with their debut single, "Wannabe," in 1996. They were originally founded in 1994 as a female alternative to the omnipresent UK boy bands at that time. For two years, the five Spice Girls perfected their music, moves and respective looks before their 1996 debut. They also cultivated their signature styles that reflected their respective personas, while each unapologetically flaunted their sexuality. As Bunton explained, "Just because you've got a short skirt on and a pair of tits, you can still say what you want to say. We're still very strong."
They released "Wannabe" in the UK on July 8, 1996. By July 27 the song had skyrocketed to No. 1, staying at the top spot for seven consecutive weeks. Fierce, energetic, sexy, and feminist, the song hit No. 1 in 37 countries and their debut album "Spice" sold over 31 million copies worldwide.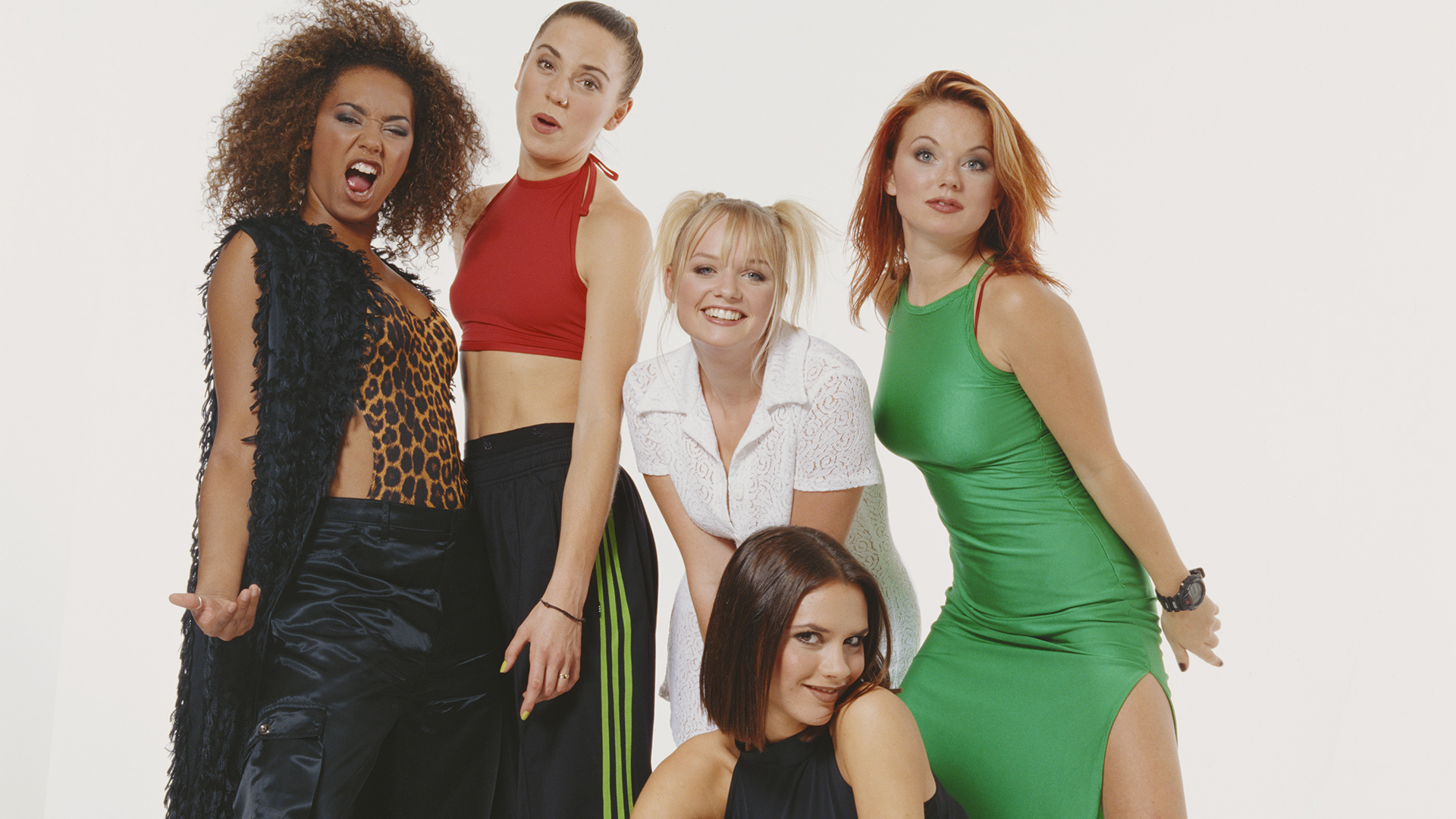 Photo: Tim Roney/Getty Images
The song was written by the songwriting duo of Richard Stannard and Matt Rowe, along with all five members of the Spice Girls. Celebrating the importance of female friendships, the song not only catapulted the Spice Girls to global stardom but also put feminism back in the mainstream spotlight. The feminist label had become increasingly stigmatized by the early 1990s, but many attribute "Wannabe" as a watershed pop culture moment for the women's movement.
With lines like, "If you wanna be my lover, you gotta get with my friends," the Spice Girls taught women around the world about the importance of putting female friendships above everything else. The famous non-sensical phrase in the tune, "zigazig ah," is actually much more than just a sound. As it turns out, it's a clapback to an 80s male pop star who dismissed the Spice Girls and other girl groups. The girls referred to him as "s**t and cigars" because he had a nasty habit of smoking a cigar while going to the bathroom in their shared music studio space. Mel B added the line "zigazig ah," meaning "s**t and cigars," to call him out in their song.
Two decades since their debut, people of the world still want to "spice up" their lives. When the five members posted a new group photo on Instagram in February 2017, fans started dusting off their platform shoes in hopes of an official reunion. But Beckham shot down those rumors, saying, "There is nothing tangible. It was great seeing the girls. Everybody got very excited, but there is no tour, there is no recording."