On February 21, 1981, "9 to 5" by Dolly Parton hit No. 1 on the Billboard Hot 100 chart. Recorded for the film of the same name, "9 to 5" became a pop culture phenomenon. "9 to 5" earned Parton an Oscar nomination and won Best Country Song and Best Vocal Performance, Female at the 53rd Annual Grammy Awards. Expressing the relatable struggle of the often thankless job experience of "9 to 5'ers," the song became a working women's anthem.
Prior to penning "9 To 5," Parton was not a stranger to writing female empowerment anthems. Her first solo country radio hit, 1968's "Just Because I'm A Woman," was about double standards between the sexes. The boundary-breaking comedic film that explored the power
of sisterhood in the workforce, inspired the lyrics of her first crossover hit, "9 to 5."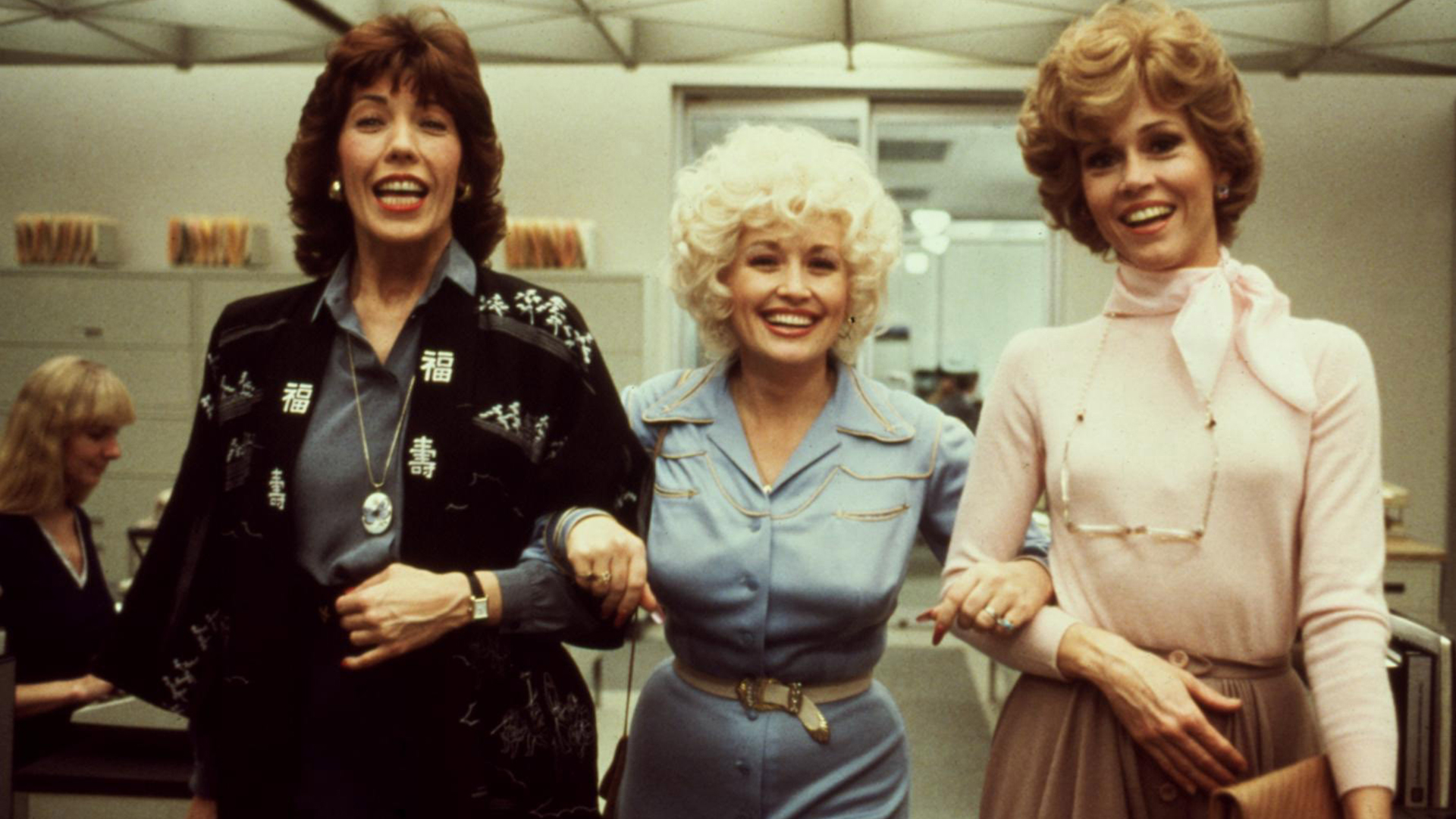 Photo: Courtesy of Everett Collection
The film "9 to 5" was the third film project to come out of Jane Fonda's production studio she had established in the late 1970s. Originally "9 to 5" was written as a drama about the changing role of women in the workforce. However, Fonda grew concerned that the film might come across as too sanctimonious. As a result, Fonda collaborated with actress and stand-up comic Lily Tomlin to rewrite the script into a comedy. They brought in Hollywood first-timer Parton to round out the leading lady trifecta.
A novice to the filmmaking process, Parton prepared for her part as Doralee Rhodes by memorizing all her lines in order. She did not realize that films are not shot in the same order as in the script. Feeling bored while sitting through long breaks, Parton
wrote the lyrics to what became her award-winning and now-iconic song. While recording "9 to 5" in the studio, she created the typewriter effect by brushing her long, manicured and acrylic nails together. Her lyrics ("They let you dream, just to watch 'em shatter, you're just a step on the bossman's ladder/but you got dreams/he'll never take away") are still inspiring for women striving to break the workplace glass ceiling.