On February 18, 1974, Jillian Michaels was born in Los Angeles, CA. She grew up to become a world-famous fitness expert and motivational life coach, known for her no-nonsense style. She motivated 10 years worth of contestants and viewers on NBC's "The Biggest Loser," with her tough love to help the contestants meet their fitness goals and make incredible transformations. Her recently launched app, My Fitness by Jillian Michaels, was named one of 2017's best apps by both Google and Apple. Turning 44 today, Michaels is a paragon of fitness and female empowerment.
Growing up in Santa Monica, CA, Michaels' endured a tough childhood that would ultimately spur her to become a fitness world titan. Overweight from indulging in unhealthy food, inactivity and coping with her parents' divorce, Michaels was teased by her peers. Her metamorphosis to fitness guru began when she was 14 years old and her mother enrolled Michaels in a local karate dojo. Over the 17 years she trained in the martial arts practice of Muay Thai and Akauri-Do, she earned a black belt and gained self-confidence. Her personal transformation to health and happiness inspired her to help others do the same. As she once said, "Fitness to me is not about a crunch or a pushup, it is about taking your power back."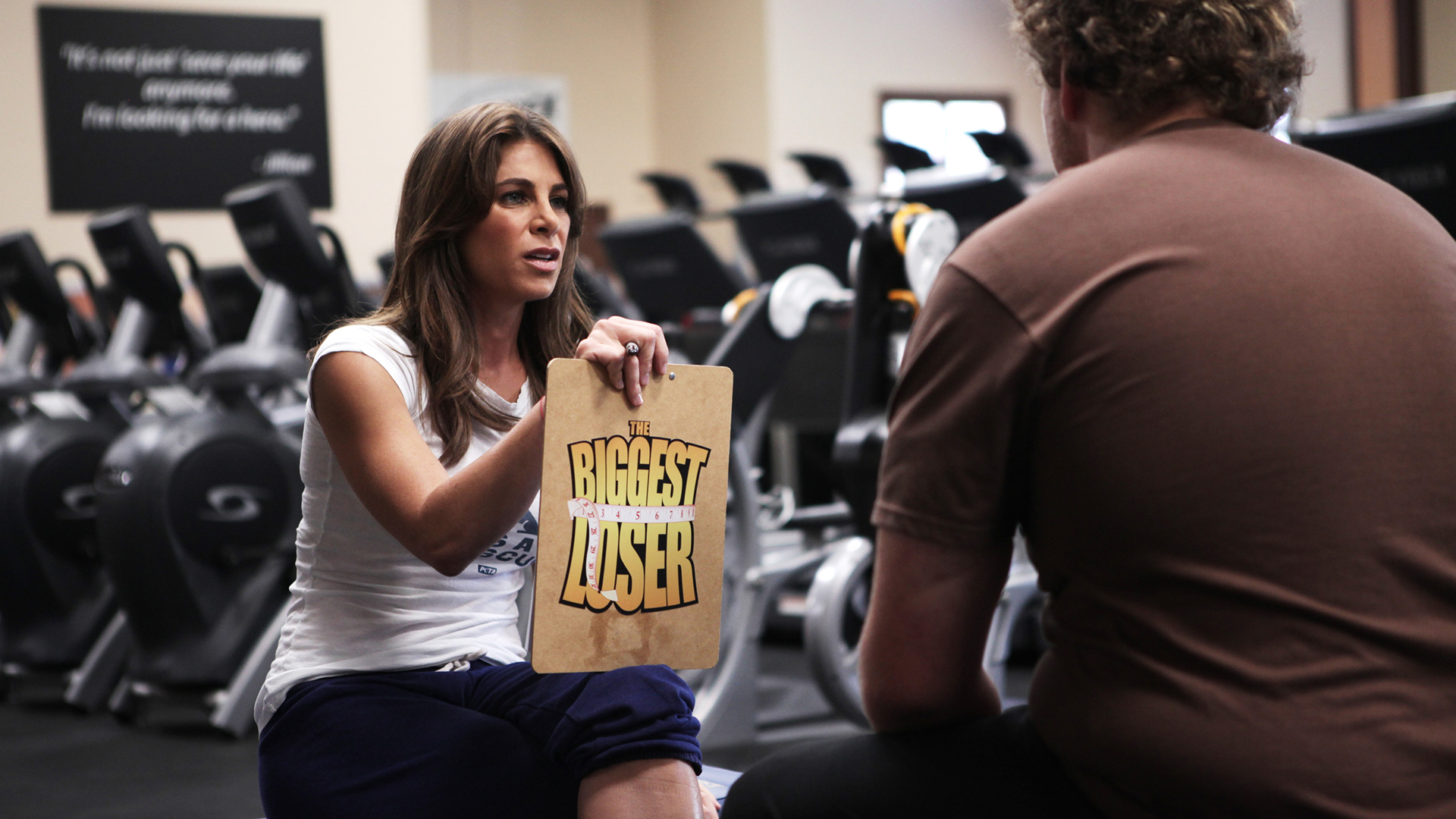 Photo: Harper Smith/NBC/NBCU Photo Bank via Getty Images
At California State University, Northridge, she hustled as a personal trainer and bartender to pay her way through school. After graduating, she had a brief stint as a talent agent at ICM, but a fitness career was her future. At 29 years old, Michaels she opened the sports medicine facility Sky Sport & Spa in Beverly Hills, CA. Her clients loved the results they were seeing from workouts that blended various strength training methods, including weight training, Pilates, yoga, kickboxing, and plyometrics. In 2004, she was tapped to be one of the original trainers on the fitness reality show "The Biggest Loser," where she helped contestants shed pounds and gain self-confidence.
Aside from her TV stardom, Michaels is a bestselling New York Times author, has sold countless fitness DVDs and launched a popular exercise-streaming program. Today, people around the world can train with the famous fitness guru. Her "My Fitness by Jillian Michaels" app is packed with hundreds of fully-customizable workouts, along with healthy meal plans and weight-loss recipes. As she celebrates her 44th birthday, Michaels continues to find new ways to spread the gospel of health and motivate us to move!