On February 12, 1980, Christina Ricci was born in Santa Monica, CA. Famous since age 10, Ricci was able to make the successful jump from child star to a critically-acclaimed actress as an adult. As of late, Ricci has been skillfully portraying some of history's most powerful and notorious women. She currently plays flapper and writer Zelda Fitzgerald in the Amazon Studios series "Z: The Beginning of Everything." Ricci also thrilled audiences and critics as the infamous ax-wielding Lizzie Borden in the Lifetime movie "Lizzie Borden Took An Ax" and show "The Lizzie Borden Chronicles."
Ricci was born the youngest of four children to a realtor mother and psychiatrist-turned-lawyer father. She grew up in a house where her father, before becoming a lawyer, saw patients in an office at the family home and practiced "primal scream therapy" with
his patients. During the sessions, she could hear the therapies through the vents in her room and would act them out in front her mother.
Ricci was discovered at age eight by a local theater critic in the audience of her school's Christmas play. After a few TV commercials, Christina Ricci's feature film debut was in 1990's "Mermaids" with Cher and Winona Ryder. Her breakout role was playing the Wednesday Addams in "The Addams Family" (1991) and the sequel "Addams Family Values" (1993).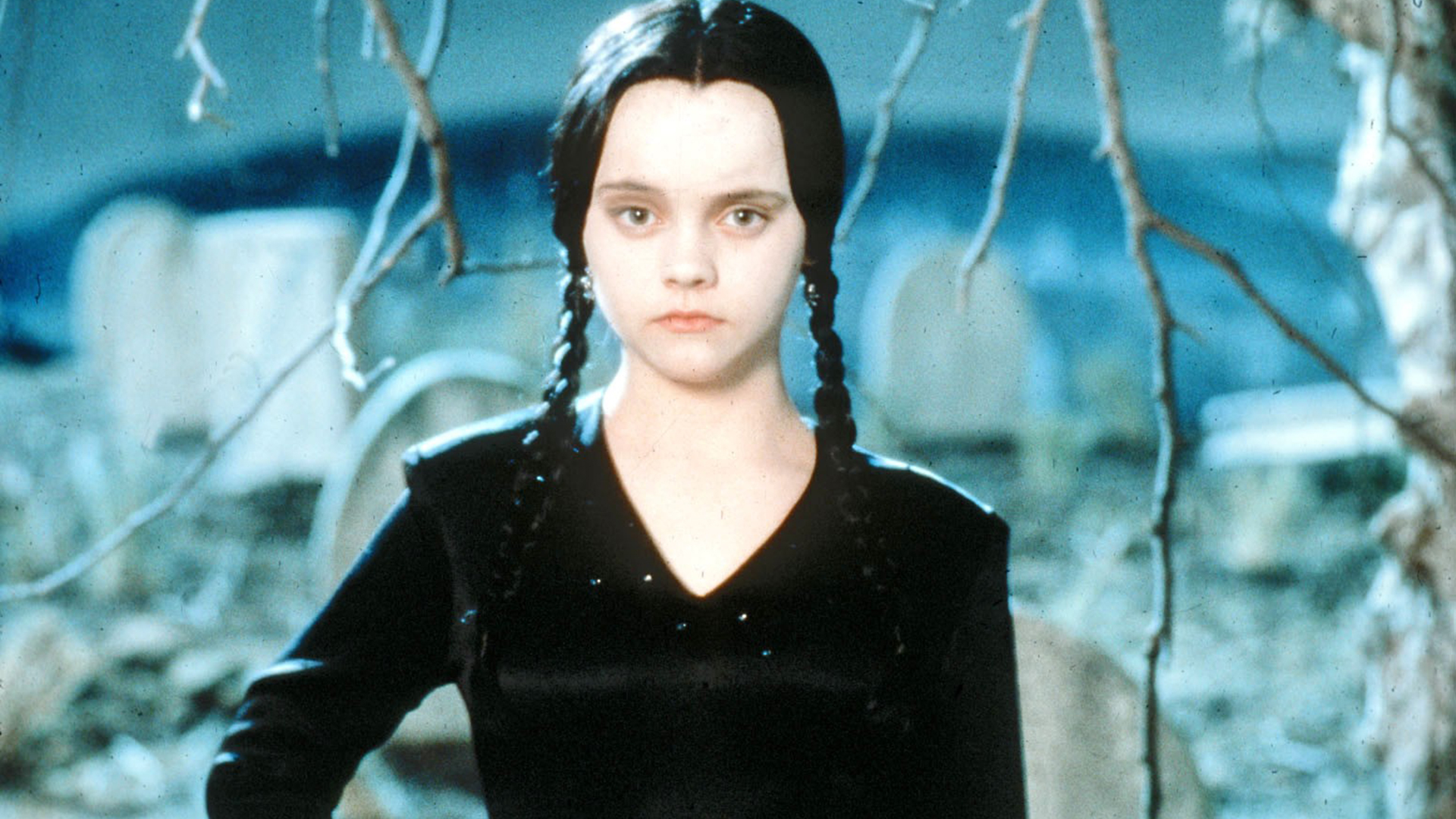 Photo: Mary Evans/Ronald Grant/Everett Collection
Ricci made a successful transition into more grown-up roles. In an interview, she shared her secret for overcoming the "child star curse" faced by her peers: "I think the main reason a lot of child stars don't make it is that it's hard to see someone as cute and then all of a sudden see them as having more depth. I guess I was just lucky that, when I was little, nobody thought I was that cute."
Ricci earned a Golden Globe nomination for her performance in 1998's "The Opposite of Sex" and was nominated for an Emmy for her role as a paramedic on "Grey's Anatomy."
Since playing Lizzie Borden in 2014, Ricci has found a new niche portraying infamous historical figures. She is set to portray 19th-century renegade journalist Nellie Bly in the 2018 Lifetime movie. The film depicts the 10 days that Nellie Bly went deep undercover feigning mental illness to expose the mistreatment of patients at a notoriously dangerous New York City women's insane asylum. While excitement builds over the release of Ricci's latest Lifetime biopic, we wish her a very happy birthday!