On April 24, 1982, Jane Fonda released her first workout video, "Jane Fonda's Workout." The first of her many aerobics tapes, she inspired women around the world to throw on a leotard, tights and leg warmers and "feel the burn!" It sold one million copies after it was first released and created a brand new industry. Today, streaming workout videos, such as Peloton, ModelFit's MFOnline and DanceBody@Home, have since replaced VHS tapes. But, thanks to Fonda, women continue to claim their rightful place as leaders in the fitness space.
Before becoming synonymous with sweat, Fonda had already made a name for herself as an Oscar-winning actress, as well as an activist. She won the Best Actress Academy Award, for her performances in "Klute" (1971) and "Coming Home" (1979). As an ardent anti-Vietnam War activist, Fonda earned the nickname "Hanoi Jane" when she was photographed behind enemy lines in North Vietnam.
A lifelong ballet enthusiast, she broke her foot on set while filming, "The China Syndrome," and sought an alternate workout. Fonda fell in love with Leni Cazden's aerobics class and the two opened a popular workout studio in Beverly Hills in 1979. With 2,000 leotard-clad visitors to their studio a week, Fonda even taught several aerobics classes.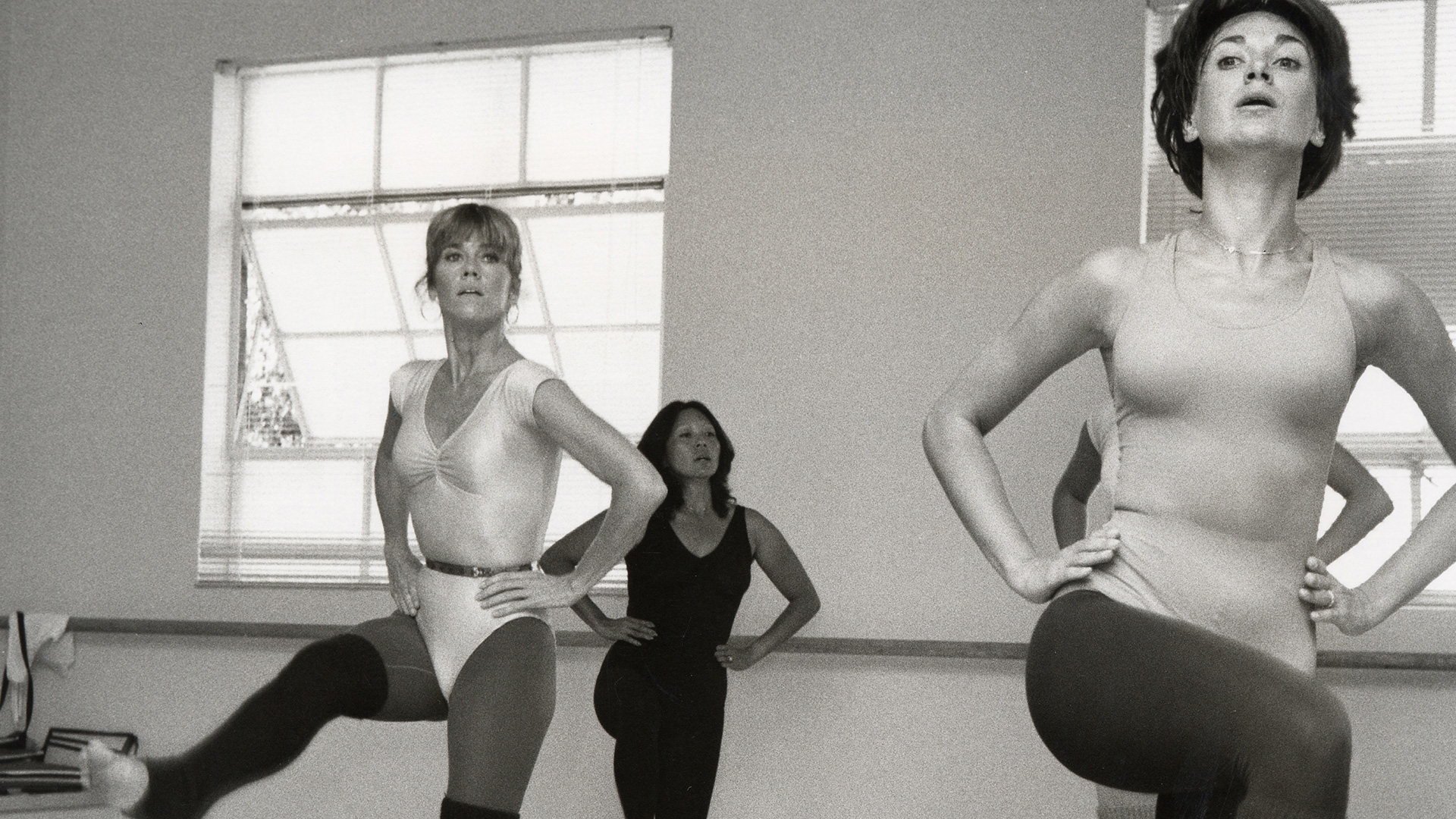 Photo: Ron Galella/WireImage
Fonda solidified her fitness guru-status with her 1981 New York Times bestseller, "Jane Fonda's Workout Book." Filled with workout and wellness tips, it was number one on the New York Times bestseller list for two years. As a result of her book's success, the newspaper created a separate "How To" category for similar titles.
When approached to create a workout video, Fonda was originally opposed to the idea, speculating that it might hurt her career. She also questioned the video's reach, since VCRs were needed to play the tape and only 10 percent of American homes owned one at the time. Fonda ultimately agreed to the video because she figured it could generate more revenue for her then-husband, Tom Hayden's, political organization, A Campaign for Economic Democracy (CED).
When she wrote the script for the video, she shared in a 2012 blog post: "It was spit and prayer, flying by the seat of our tights and leg warmers." Her video created a brand new industry, and became an important part of fitness history. At a time when gyms were still considered men's spaces, women could get their "sweat on" in the comfort of their own living rooms. Suddenly tone and muscles were desirable. Meanwhile, sweatbands, legwarmers, neon leopard leotards and tights became the look of the decade. By the mid-1980s, 20 million Americans considered themselves aerobics enthusiasts. Today, SoulCycle and yoga have eclipsed the popularity of aerobics, but we can thank Fonda's game-changing 1982 video for inspiring women to perspire.