On April 15, 1983, "Flashdance" was released in movie theaters, inspiring us to take our passion, make it happen and dance right through our lives. In her big-screen debut, Jennifer Beals plays the aspiring professional dancer Alex Owens. Directed by Adrian Lyne, the film was a surprise box-office hit. "Flashdance" forever changed filmmaking, fashion, movie soundtracks, and female archetypes. The movie introduced audiences to a complex female lead who was a "maniac on the floor," dancing her way past many gender stereotypes. Today, as many in Hollywood are demanding more complexity in their female leads, they should look no further than Owens in "Flashdance" for inspiration.
Set in Pittsburgh, PA, Owens is a steel mill worker by day and exotic dancer by night. Although not formally trained, she dreams of becoming a professional dancer at the prestigious Pittsburgh Conservatory of Dance and Repertory. In one of the most iconic movie sequences, audiences watch Owens intensely practice her dance moves in her cavernous warehouse apartment. Michael Sembello's "Maniac" is her soundtrack with her pitbull, Grunt, her sole audience member. Setting off sparks on the dance floor and the factory floor, a romance blossoms between Owens and
Nick Hurley (Michael Nouri), the handsome owner of the steel mill where she works. The film concludes with Owens nailing her tryout, set to the Oscar-winning theme song, "Flashdance… What A Feeling" by Irene Cara. Owens ultimately becomes the hero of her own story.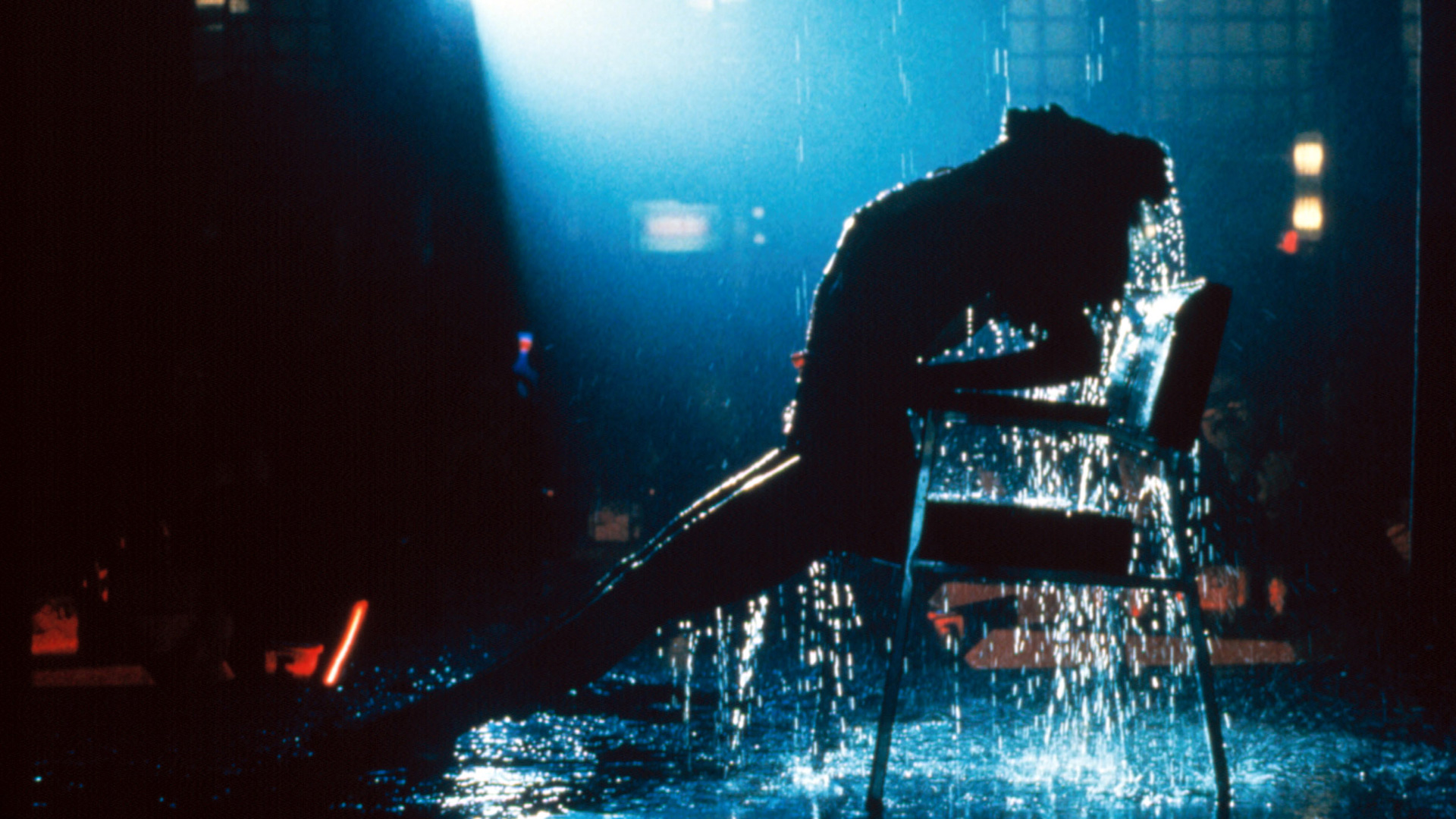 Photo: Paramount/Courtesy Everett Collection
"Flashdance" became a pop culture phenomenon. The film's MTV-style quick-cut editing became the standard, used in other 1980s classics, including "Footloose" and "Purple Rain." Songs like "Maniac" and "Flashdance… What A Feeling" are now synonymous with the 1980s. In
addition, "Flashdance" launched a 1980s fashion sensation: a torn sweatshirt, worn off-the-shoulder. Beals inadvertently started the trend after shrinking a favorite sweatshirt. In order to still get it over her head, she cut a hole around the neck. The look was further popularized by pop artists like Madonna. In a famous scene in the film, Beals also taught us the useful skill of how to take off your bra without removing your shirt.
Thirty-five years after the release of "Flashdance," Hollywood still lacks diverse representation of women. In 2017, despite hits including "Wonder Woman" and "Girls Trip," out of the 100 highest-grossing films, just 24 percent were led by women. Perhaps a revisit of "Flashdance might inspire some Hollywood execs.