On April 12, 1994, "Live Through This" by Hole was released. Frontwoman Courtney Love, along with band members Eric Erlandson, Patty Schemel and Kristen Pfaff, told us that she wanted to be "the girl with the most cake," while also daring us to "take everything" from her. Selling over 1.5 million albums in the United States, "Live Through This" became a seminal grunge rock and feminist album. Hole went on to become one of the most commercially-successful female-fronted rock bands of all time. Today, Love and her late husband Kurt Cobain's 25-year-old daughter, Frances Bean, is set to carry on the legacy of her 90s rock star parents. She just shared a portion of her first song with her Instagram followers.
Before starting Hole, Love grew up fast at a young age. By age 16, she had been sent to reform school for shoplifting. She quit school and worked as a stripper in downtown Portland, OR. Love eventually made her way into the rock music world, founding Hole in 1989. The band became a part of the early-1990s "Riot Grrl" scene. Their 1991 debut album, "Pretty On The Inside," was loud and raw.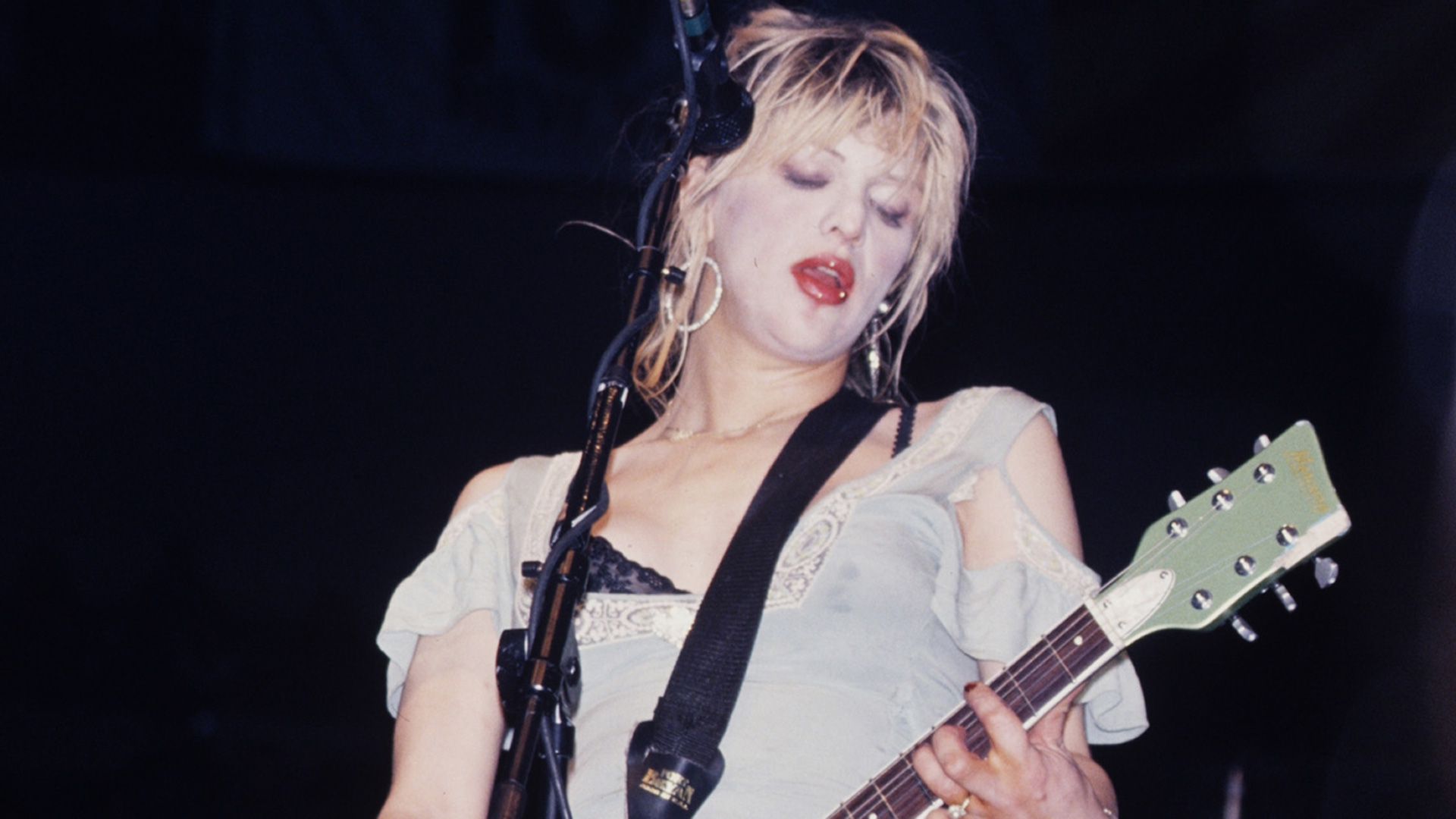 Photo: The LIFE Picture Collection/Getty Images
Shortly after the release of their first album, Love began a romance with Nirvana's Kurt Cobain. The couple's tumultuous time period together – marriage, the birth of their daughter, illegal drug use, and a custody battle to keep their child – inspired many of the lyrics in "Live Through This." In 1993, Love explained her vision for the album: "I want this record to be shocking to the people who don't think we have a soft edge, and at the same time, [to know] that we haven't lost our very, very hard edge."
On "Live Through This," Hole infused pop melodies and confessional lyrics into their signature punk sound. With songs dealing with taboo topics including sexual assault ("Asking For It"), self-image and drug abuse ("Miss World") and postpartum depression ("Plump"), it became one of the most potent feminist albums in history.
Just one week prior to the album's release, Cobain committed suicide, adding to the interest in the ominously-titled album. In some of the most tragically omnipotent lyrics ever written, Love sings, "If you live through this with me, I swear that I will die with you."
Hole's music is both confrontational and vulnerable, but never quiet. They boldly broke down doors in the male-dominated rock music space, laying the groundwork for artists today like Lana Del Rey and the up-and-comer Frances Bean Cobain.